Indigenous Role Models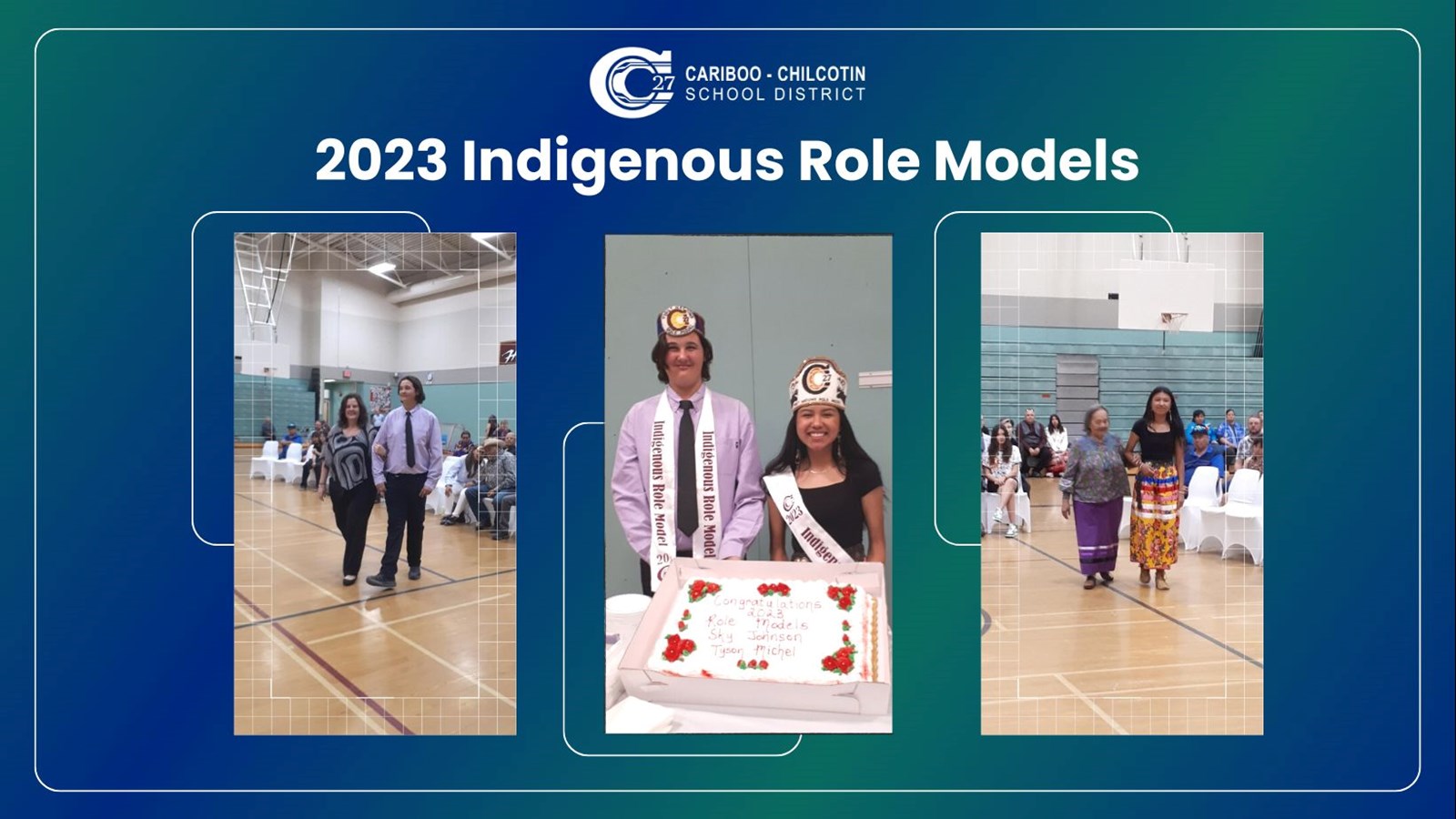 School District No. 27 and the First Nation Education Council are thrilled to announce the 2023 First Nations Role Models Sky Johnson and Tyson Michel. View the full 2023 Indigenous Role Model poster.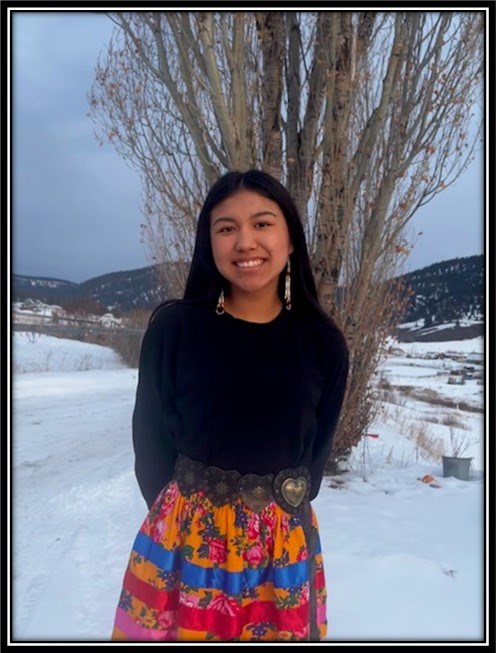 Sky is a proud member of Esk'etemc (Alkali Band) who has lived in her community all her life with her Great Aunt and Uncle. She learned to gather medicine and berries from her Great Grandmother and to hunt and fish in the traditional ways from her brothers. She gives thanks to her family for teaching her to be a respectful young woman and supporting her in everything she does.
Sky is culturally oriented; she believes in traditional ceremonies. "I love representing who I am and where I come from. I'm not ashamed to be Native. As Role Model, I will wear the crown with pride, and I will speak with confidence". Sky knows the importance of teaching and sharing her culture with youth and believes it is her turn to pass on her knowledge to others.
---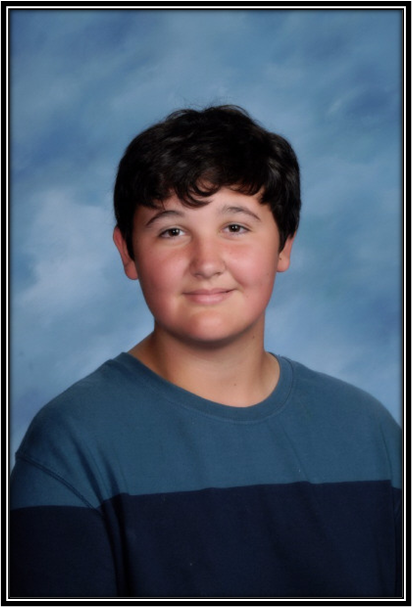 Tyson is a proud member of the Nak'azdli Band, a part of the Dakelh (Carrier) Nation located in Fort St. James, BC. Tyson is thankful to learn the traditions of hunting with his father each fall and provide for his family. He enjoys the smell of the woods and looks forward to finding new hunting territories, attending more cultural gatherings, and learning how to make moccasins!
Tyson sees himself as a good-hearted person. "I have never been mean to anyone on purpose. I always want people to feel good about themselves or that I could be the someone they need if a problem arises." In the future, Tyson plans to go to university and obtain a Business Degree.
---
---


The 2023 Indigenous Role Model Candidates
We want to thank all of the 2022-23 Indigenous Role Model candidates. We hold them up for their achievements, accomplishments, and the outstanding individuals they are. All candidates are role models and should be proud of themselves.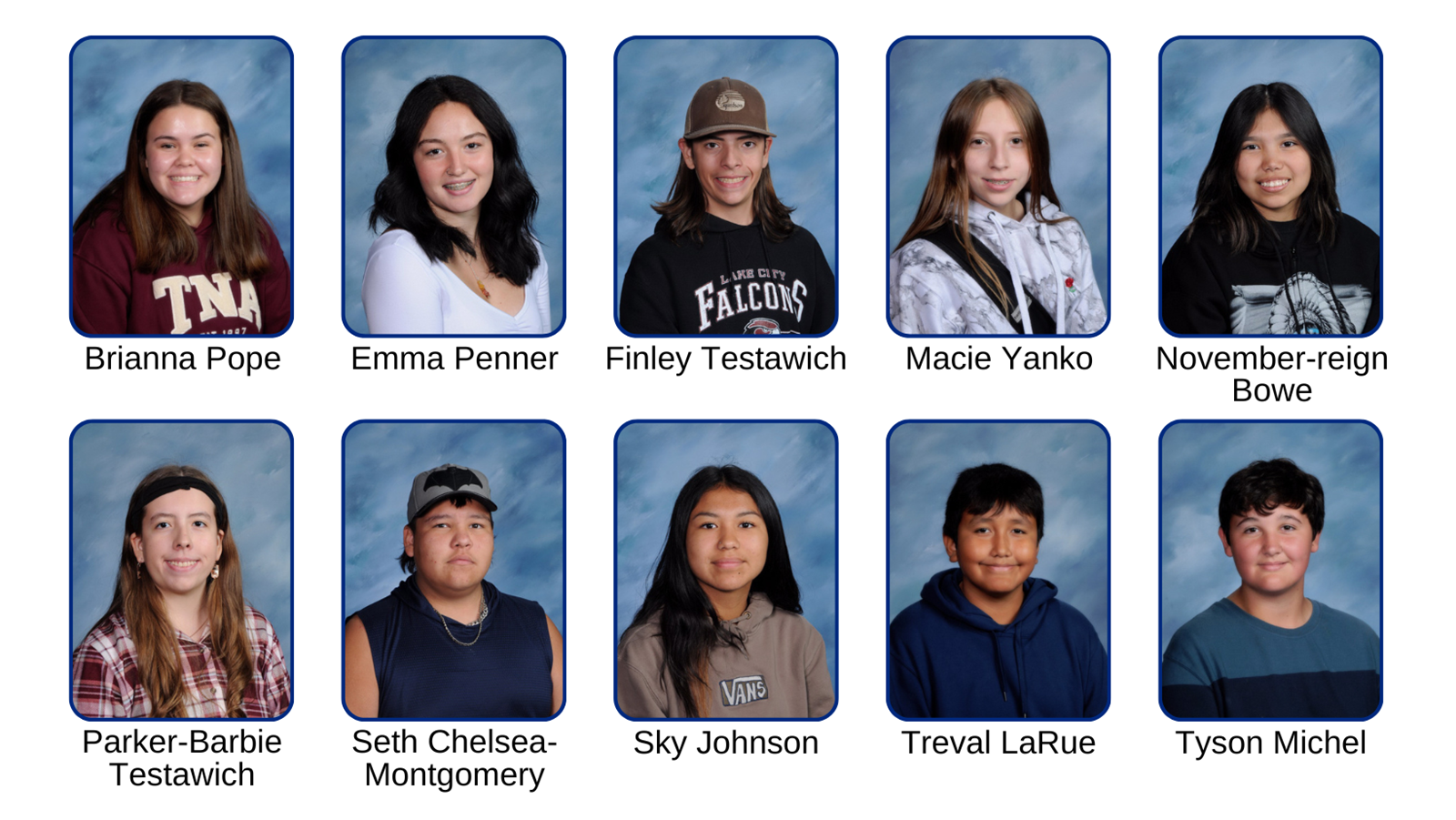 ---
---
2022 Indigenous Role Models
SD 27 Role Models in the Tl'etinqox Ride
There were bikers and riders from Tl'etinqox and Yunesit'in in the 19th annual horse and bike ride from Tl'etinqox to Williams Lake. The ride started on June 25th arriving in town on June 29th. The theme for this year's ride was, "We ride for the Lost Loved Ones, the 215 and the 93 children". Toward the back of the ride was one riderless horse in honour of the ride's founder, Roland Alphonse. The SD 27 role models joined the ride at the Welcome to Williams Lake sign. They were proud to represent the district and were excited by the cheers and smiles that greeted them from the crowds that gathered along the side of the highway.
Stampede Parade 2022
Paige and Angus had a great time and joined up with the Tl'etinqox and Yun'esit'in riders again. They were very much welcomed by both bands and Chief Alphonse. Definitely another great experience for them both.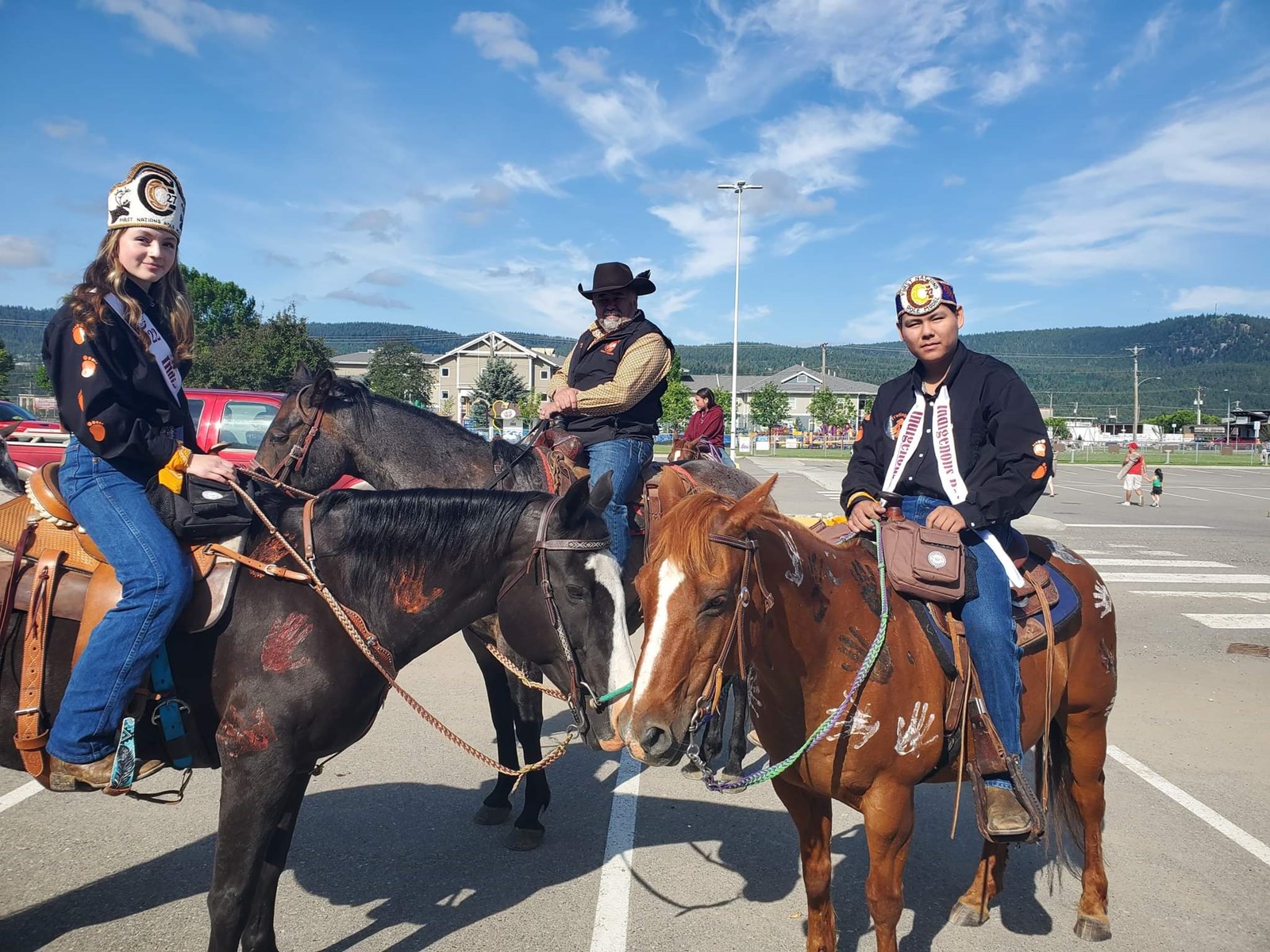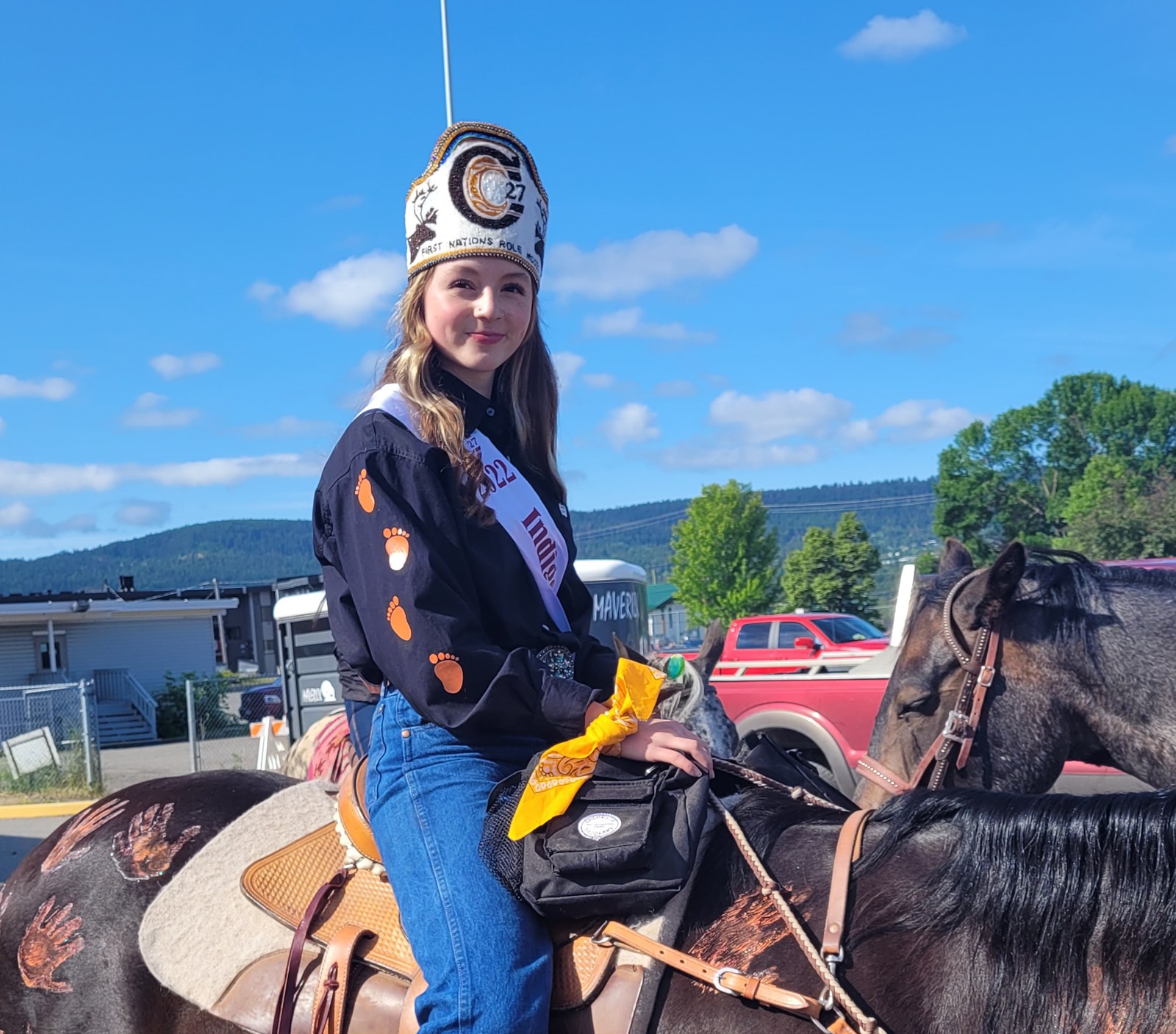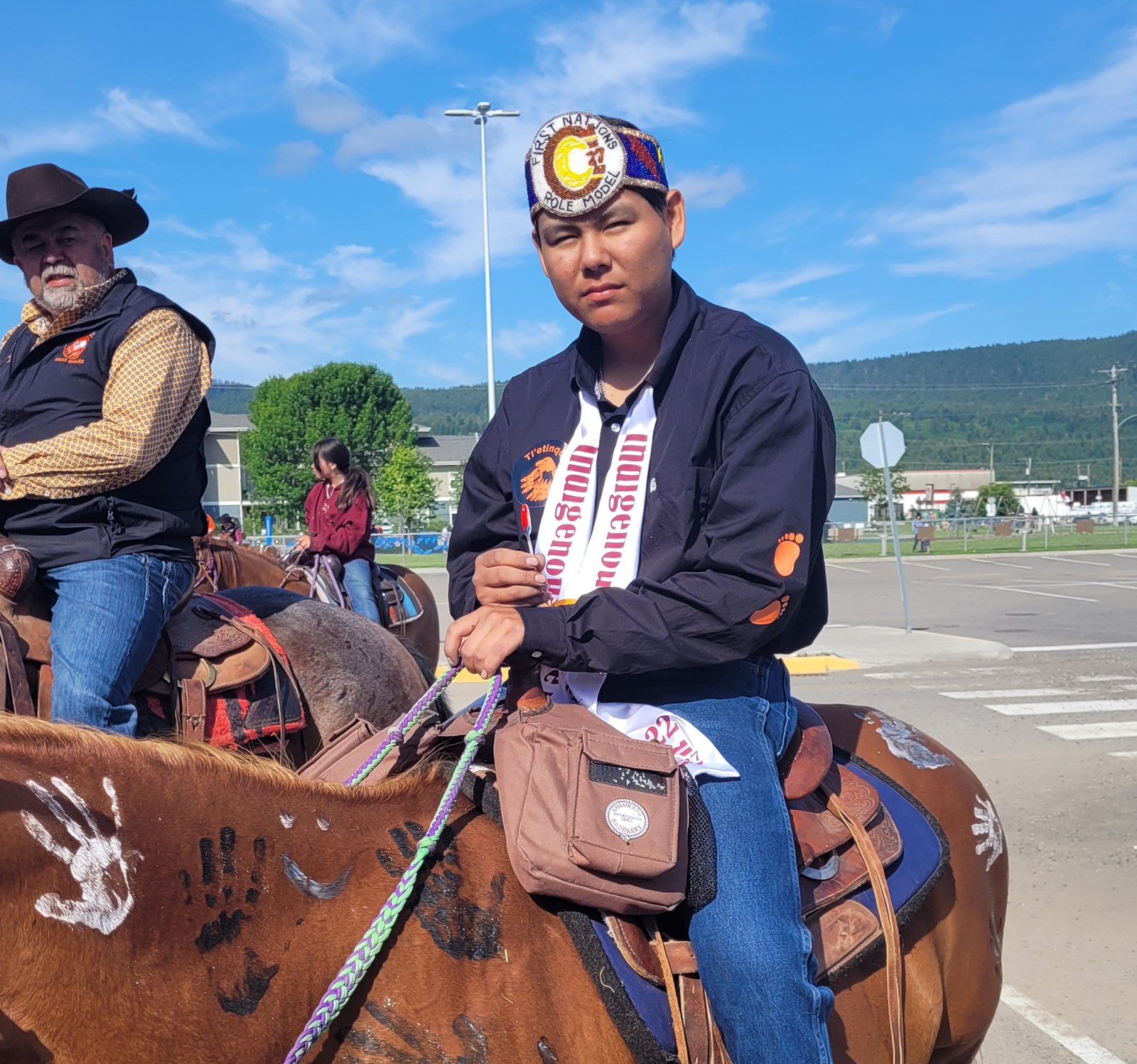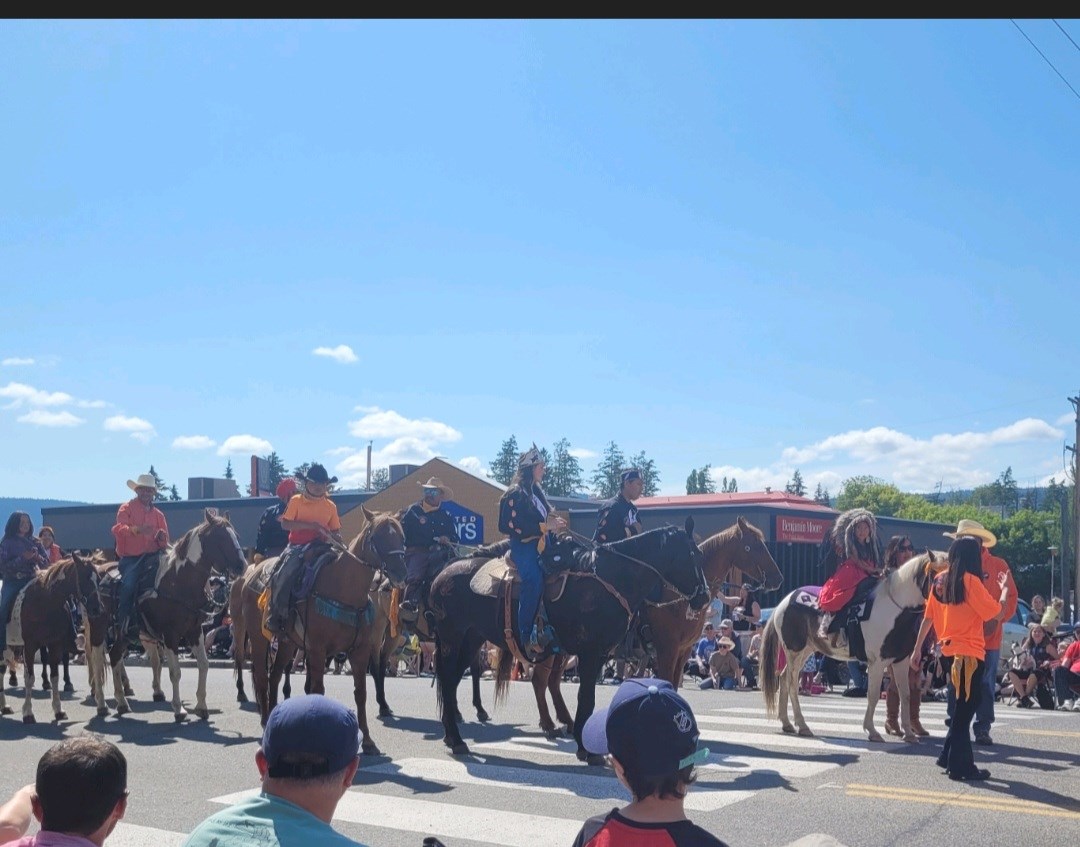 Kamloopa Pow Wow 2022
Without a doubt all four of these role models displayed nothing but pride and respect especially when approached by elders. What a great group of youth, we were all very proud of them.
2021 Role Models, Kaden Craig and Seth Cahoose, joined our 2022 Role Models, Paige Romaniuk and Angus Paul. We sent all four as the 2021 kids missed out on this trip due to covid.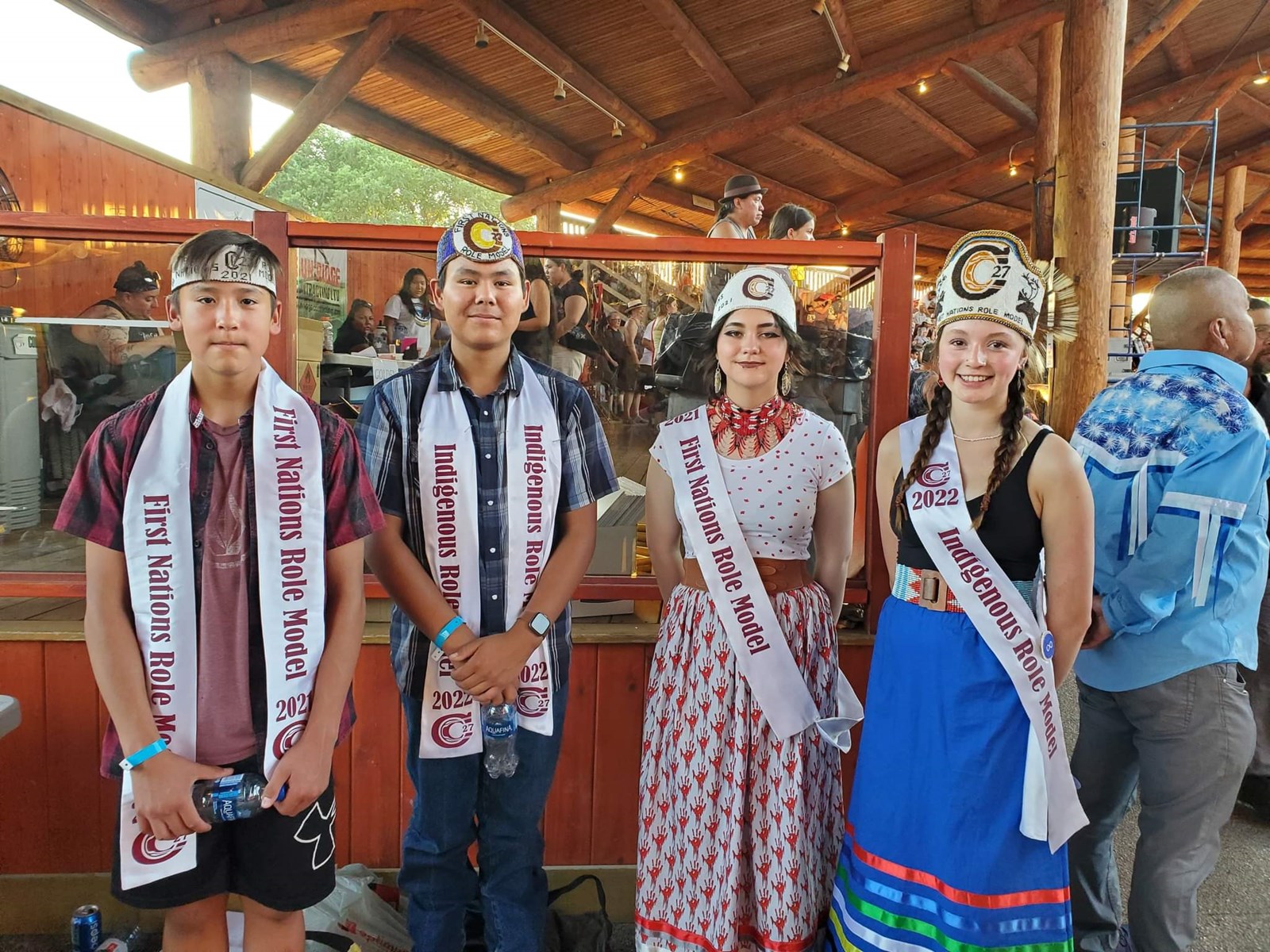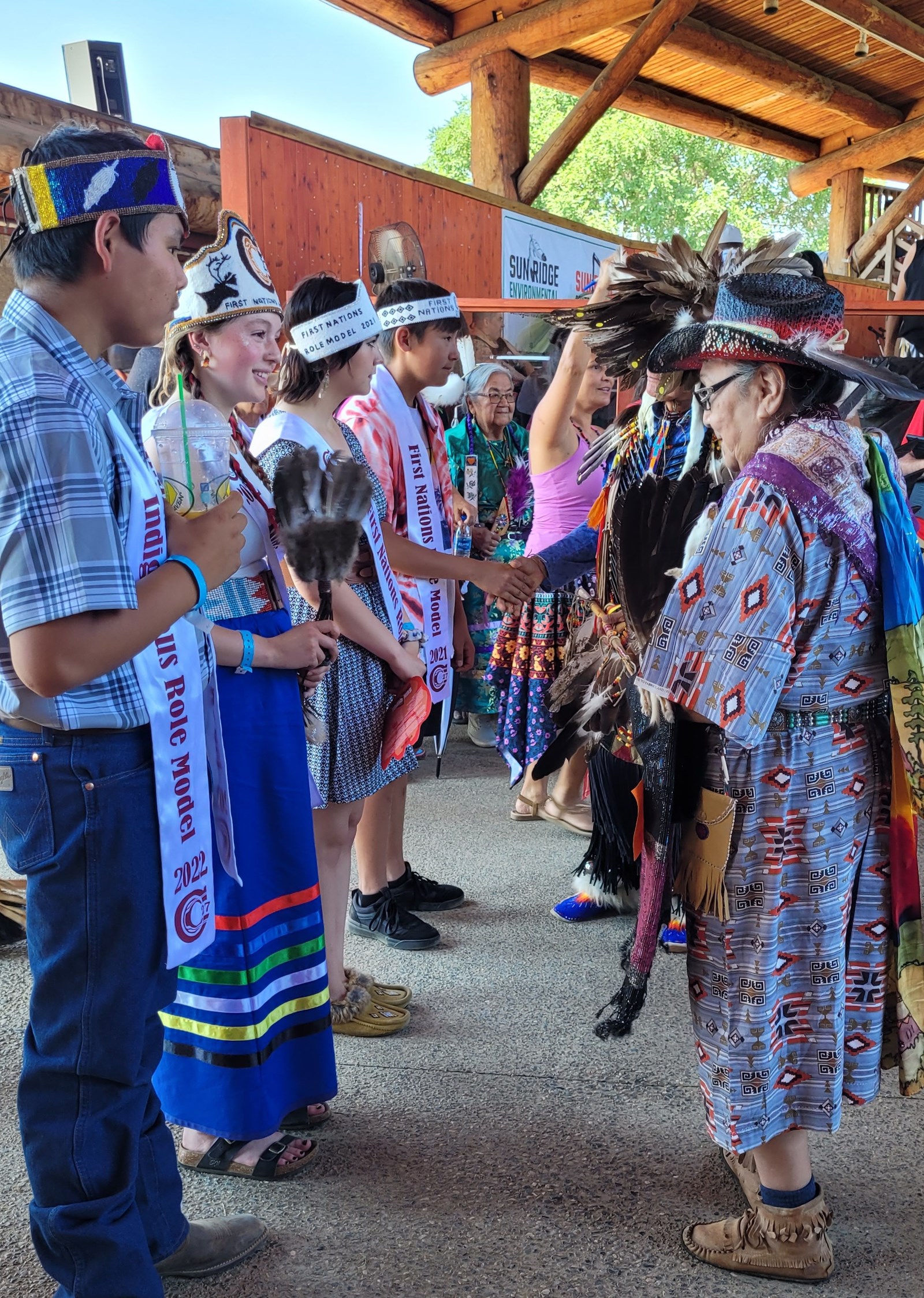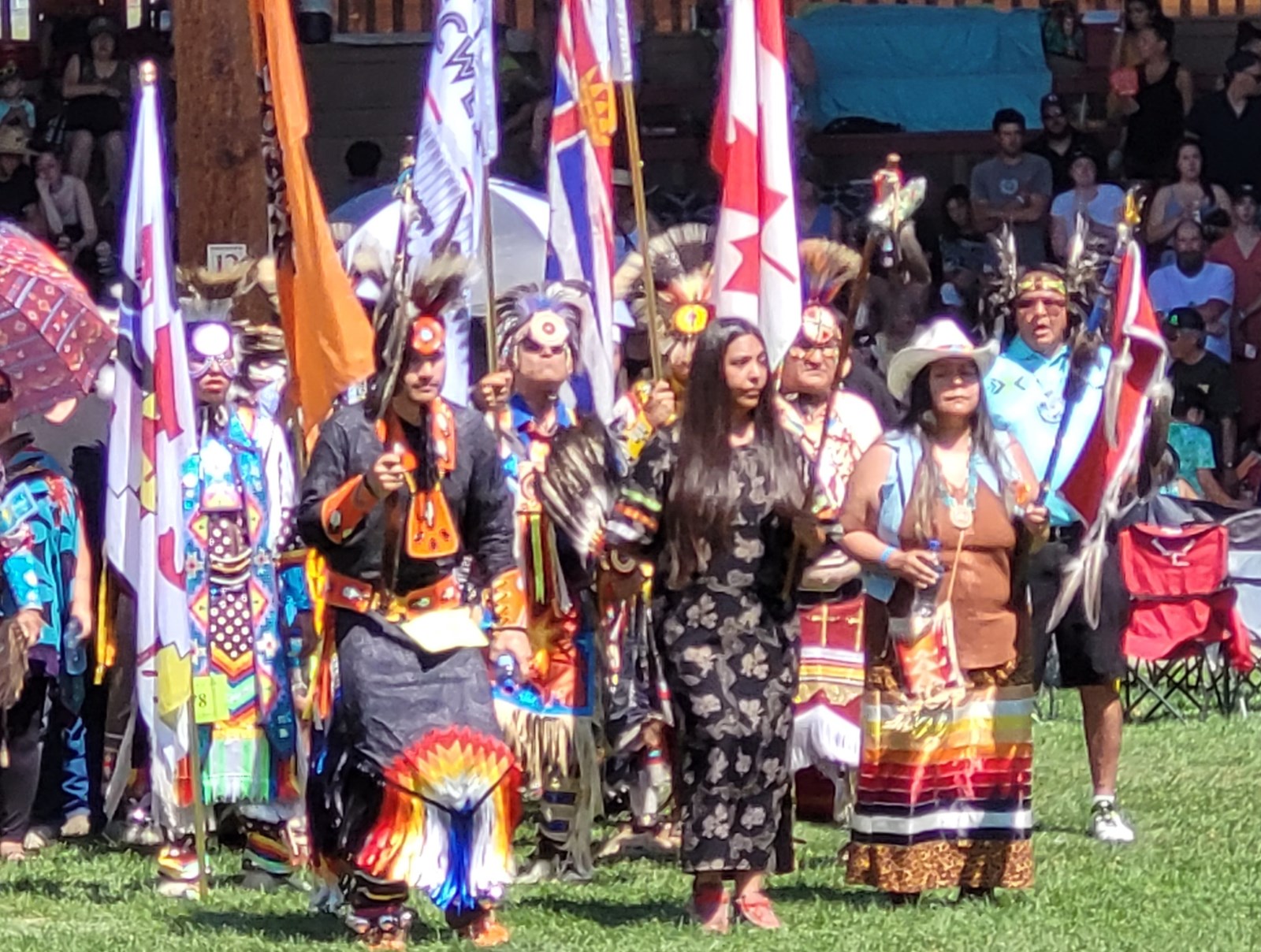 Williams Lake First Nation Pow Wow
Our Indigenous Role Models for 2022, Paige Romaniuk and Angus Paul, stand with Chief Willie Sellars at the Williams Lake First Nation Pow Wow on Sept 11.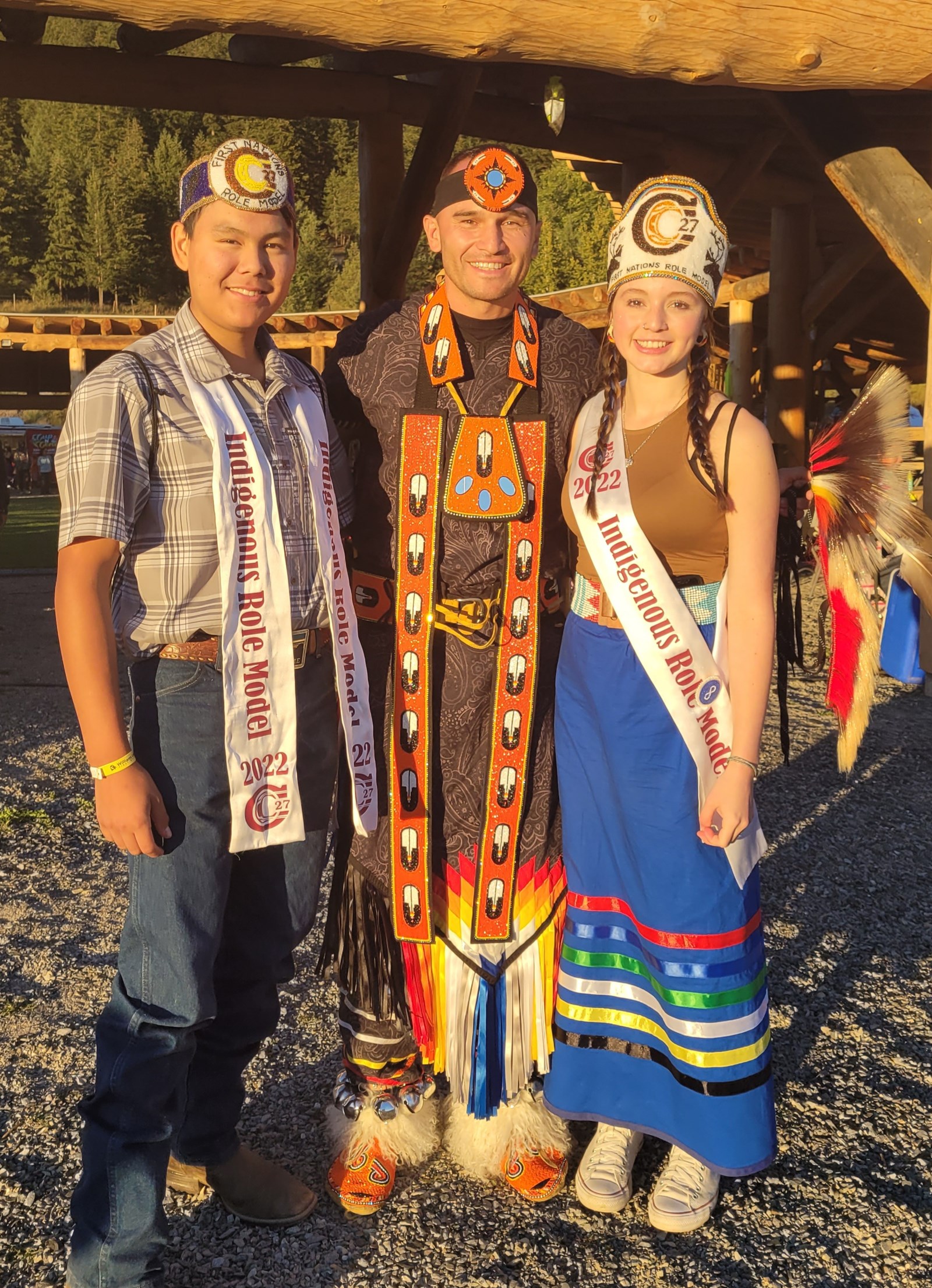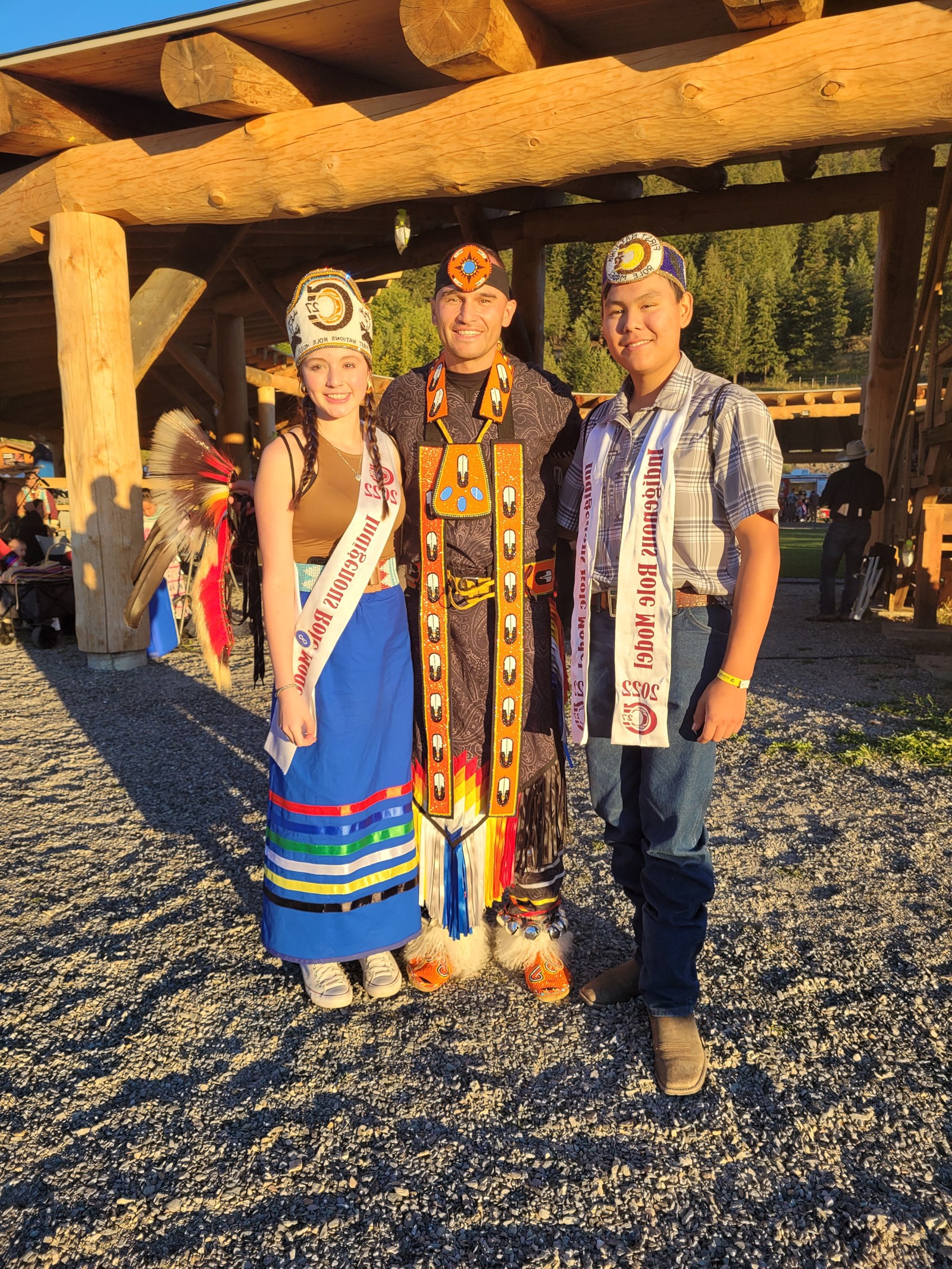 Previous Role Models