Inclusive Learning Communities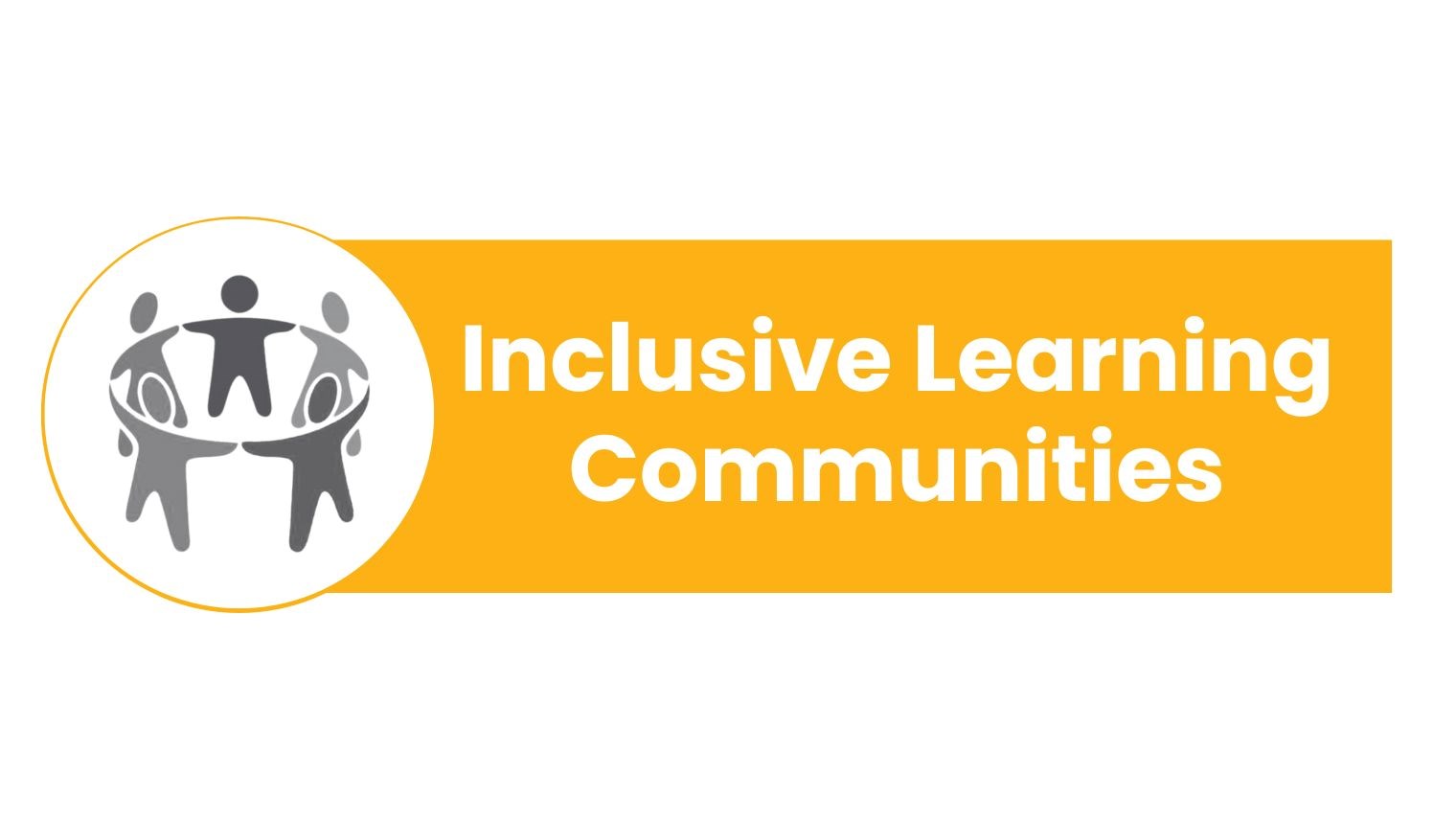 We are developing district-wide understanding and capacity so that all our students are members of classrooms that are inclusive learning communities. We are becoming more able to grow the strengths and meet the needs of students in their classrooms with their peers. We will provide appropriate supports and interventions whether a student has a diagnosis connected to a special education category or not. We are creating learning environments that enable students to develop a sense of belonging and ensure they see themselves in the curriculum. We know the improvements we make for vulnerable students or students with different interests and talents will benefit all students.
Some examples of the work of our plan are:
Foster a growth mindset: all students can be successful
Learning series: Inclusive Learning Communities Shelley Moore
Shift from pull-out to push-in supports so learning happens with peers in the context of the classroom learning
Shift from pre-designed programs to universal design for effective instruction for all students.
Shift from finding the right place for students to creating classroom communities for all students
Updated policies and administrative procedures to ensure accountability and transparency
Sexual Orientation and Gender Identity (SOGI) school lead team and district SOGI plan
Implementation of Ease Everyday Anxiety Strategies for Educators (EASE) program K-12 for the benefit of staff and students
Community-wide protocols and partnerships for supporting students (Violence Threat Risk Assessment, Suicide Risk Assessment, Situation Table, Integrated Case Assessment Team, Suicide and Sudden Death Committee, and Communities That Care.)
Keep scrolling to see how our district has been developing inclusive learning communities over this past year!
---
Welcome to Our School
100 Mile Elementary
The entryway to our school was transformed by the stunning artwork created by Spirit Carver Dean. Dean Gilpin has visited our school several times over the last couple of years inspiring us with his talent and seamlessly making strong connections with our students. We reached out to Dean to see if he could help us with making our entry more inviting and calming for everyone. Penny Reid is the visionary behind this project; she sketched her ideas out and Dean worked his magic. This strong collaboration has made a powerful impact in our school community and has changed how we feel when we enter our building. Forever grateful.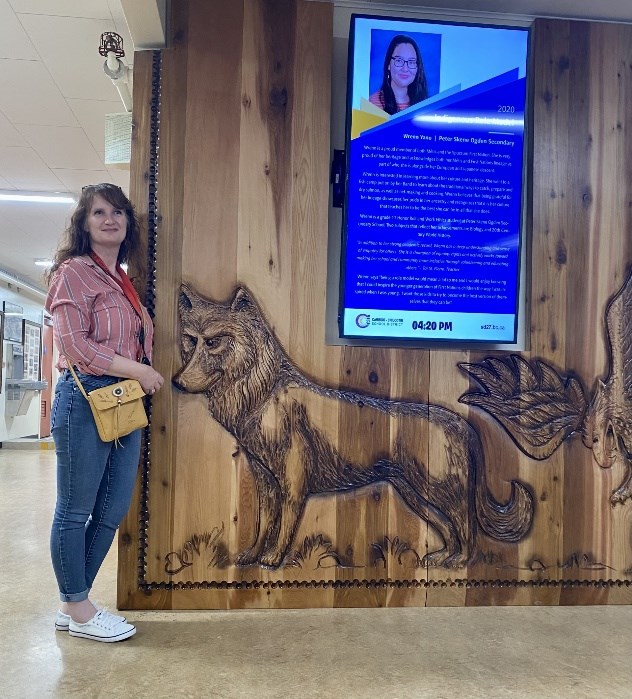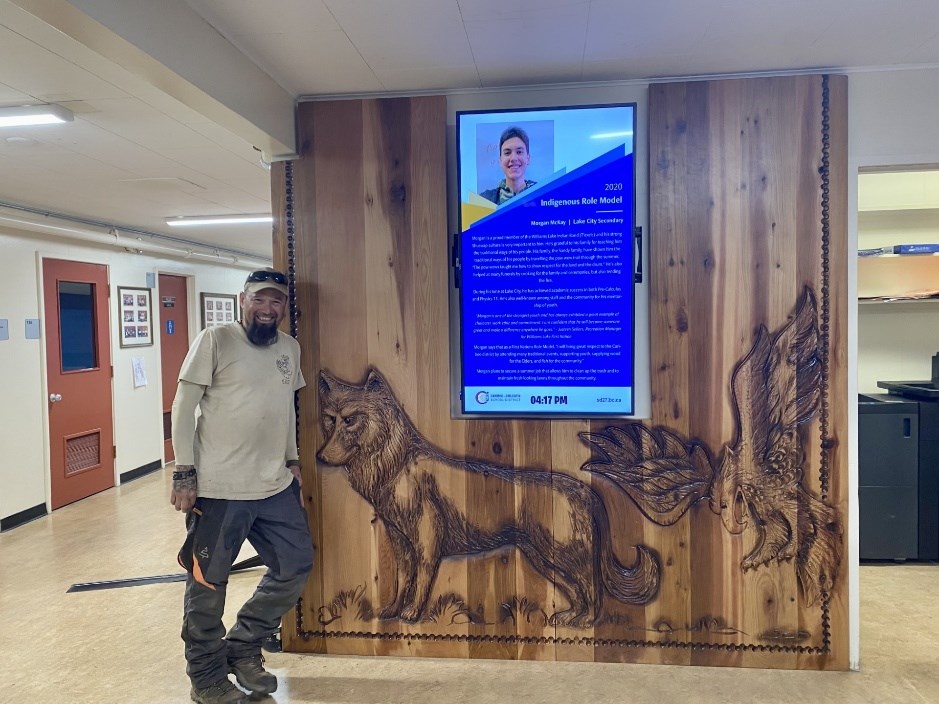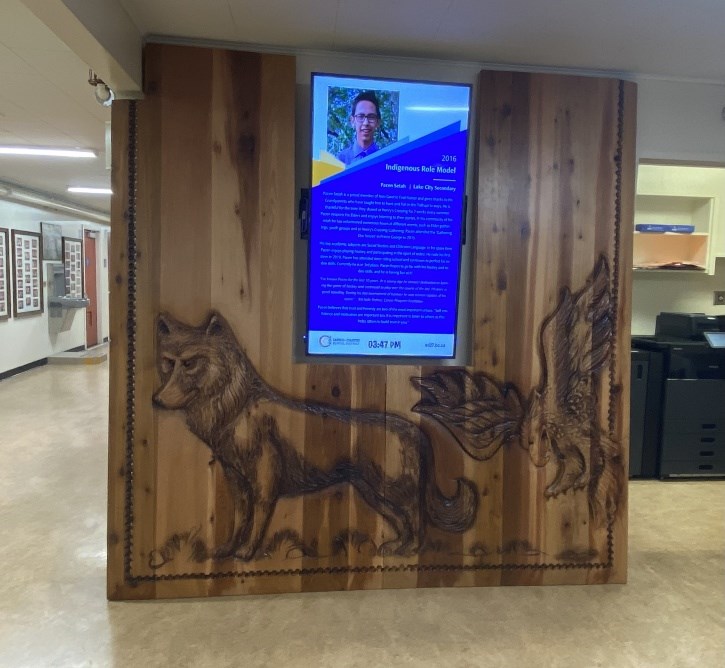 ---
---
Learning Respect Through Sport
Chilcotin Road Elementary
Learning lifelong skills like dedication, trust, and respect through friendly sports competition: Chilcotin Road and Mountview grade 4/5 Boys floor hockey teams demonstrate great sportsmanship after an intense game.
Thank you Gregg Gaylord for sharing.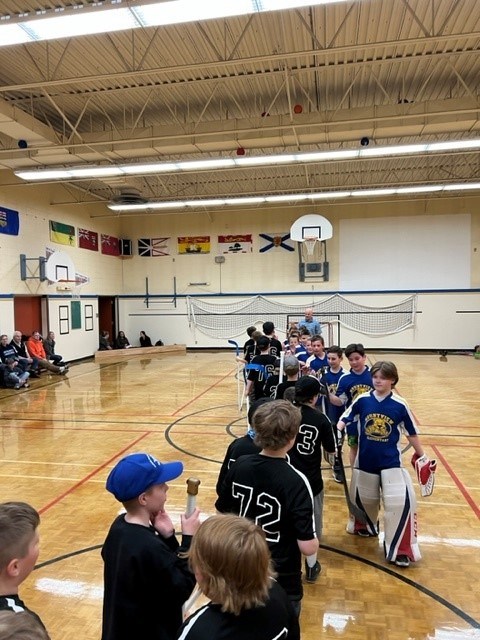 ---
Chilcotin Road Talent Show
Chilcotin Road Elementary
Student leadership students hosted and ran this awesome event. Students showcasing their talents and all the while supported by their peers.
Thank you Gregg Gaylord for sharing.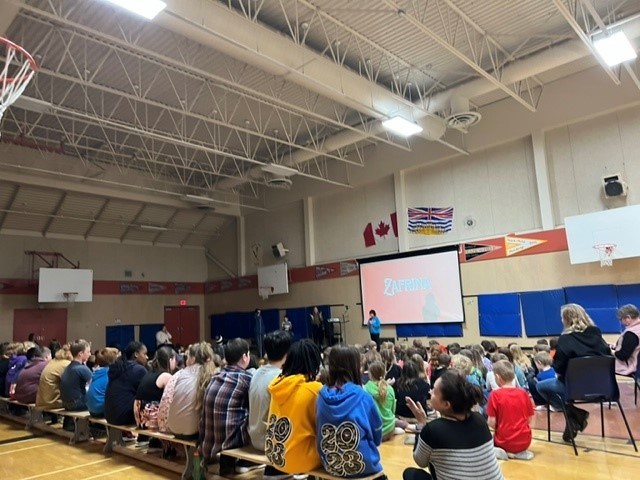 ---
We Are All In This Together
Columneetza Junior Secondary
In Columneetza, we have been moving forward with full and meaningful inclusion for all our students. As a Learning Support Teacher staff, we have been researching, promoting, building capacity and applying Shelley Moore's research in our school setting. Now, we have the opportunity to host Shelly in our school and continue to learn from her. This is an incredible step toward having our staff "Fully join the inclusion bus," as Shelly would say.
Thank you Alina Cameron for sharing.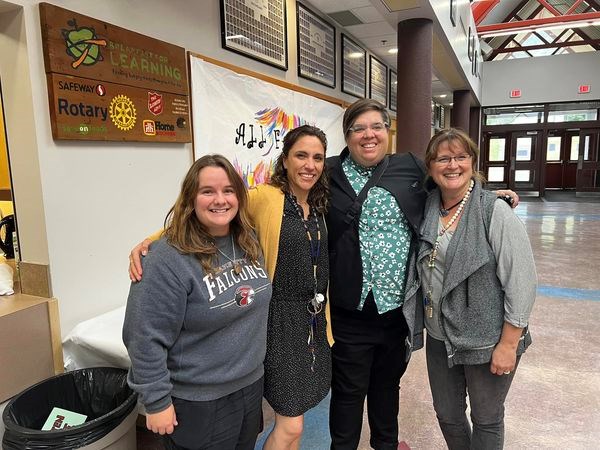 ---
Solidarity Walk
150 Mile Elementary
On Orange Shirt Day, students did a solidarity walk around the community. It was a powerful way to come together and remember the past and be hopeful for the future. It was a reminder to be together and know and experience how everyone belongs. A school-wide hot chocolate after the walk was very nice too!
Thank you Kevin McLennan for sharing.
---
Students Contribute to Memorable Assembly
Nesika Elementary
Our Remembrance Day Assembly at Nesika Elementary was moving because of many thoughtful student presentations and class contributions. Our school community demonstrated peaceful, reflective learning and thinking.
Thank you Holly Zurak for sharing.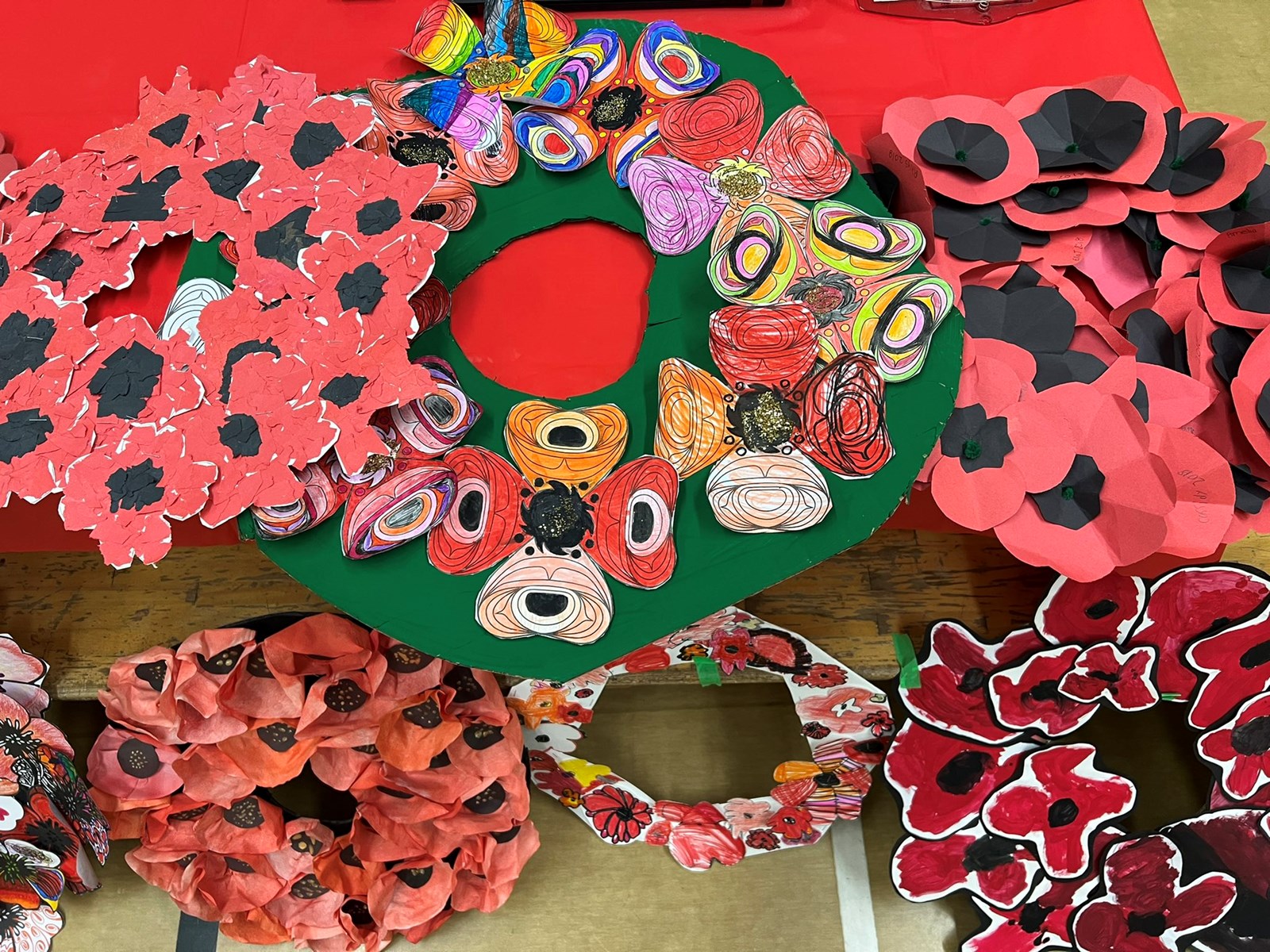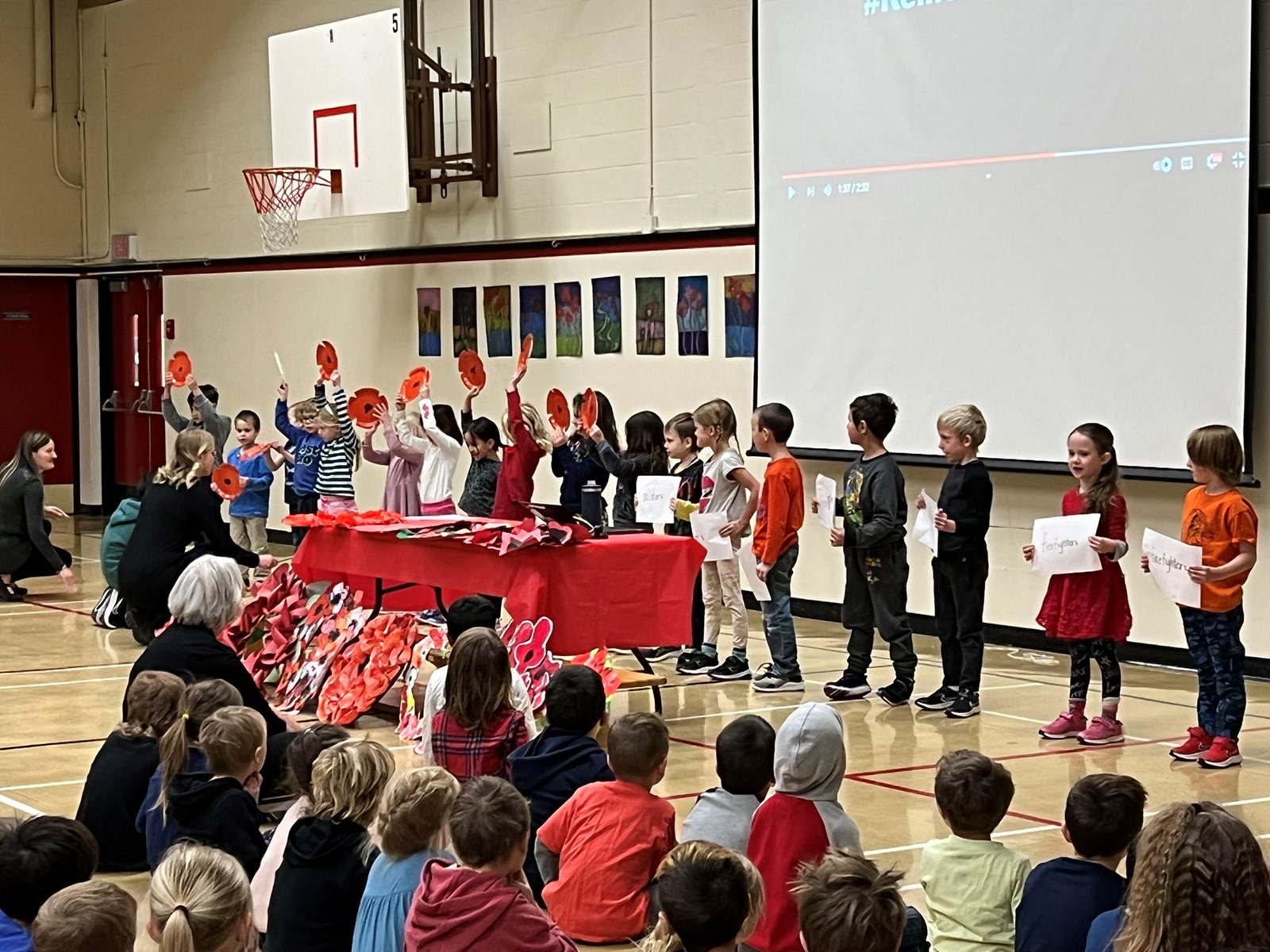 ---
Comprehensive School Grant Activities
Marie Sharpe Elementary
The school grant provided place-based and hands-on learning opportunities with every child in the class having equal opportunities for healthy eating to promote their well-being. Topics included: health, nutrition, learning how to prepare foods, learning where food comes from, and how to grow food. Students grew carrots, tomatoes and potatoes in the garden and had a harvest potato party. On some of our field trips, we learned about plants and medicines. Students enjoyed a tea party to sample different teas, including sage tea that they helped harvest. Kitchen time was always exciting, using the blenders, making smoothies, and trying different recipes. Students could share and deliver smoothies to the kindergarten class showing empathy for others. The cooking program and the gardening promoted emotional and social well-being; children were learning how to self-regulate during the activities and displayed joy of learning. Other classes were able to benefit from the kitchen appliances and tools for their cooking program. The kitchen was well used daily with either a course or school program. Thank you for supporting our learning with your generous grant that provided many enriching experiences.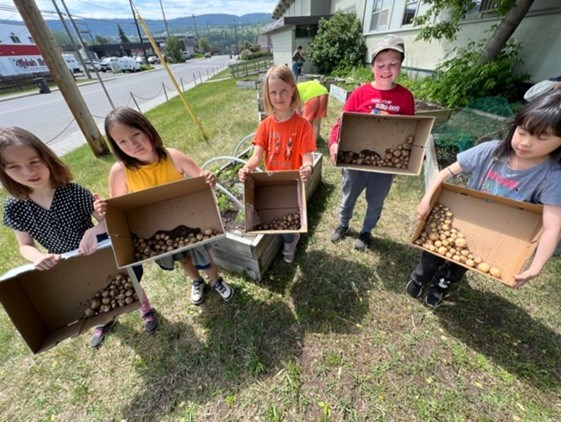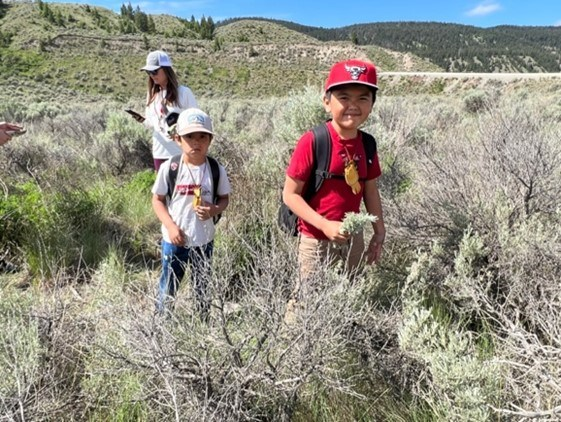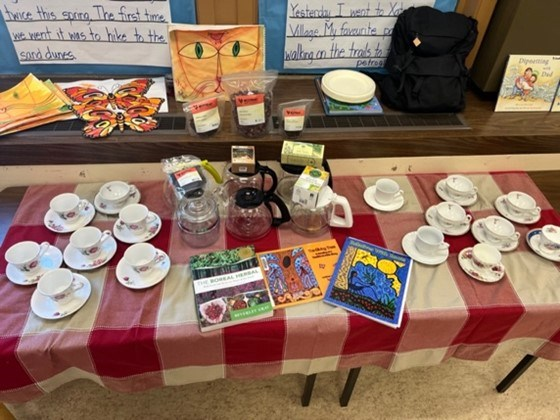 ---
Comprehensive School Grant Activities
Cataline Elementary
Thanks to a Comprehensive Schools Health Grant, Cataline was able to purchase new nets and sticks to give our students the chance to play road hockey at recess and lunch. Students from across grades and of varying abilities join in hockey games, learning new skills, making new friends, and cheering each other on. The blacktop has become a hub of energy and positivity thanks to the grant.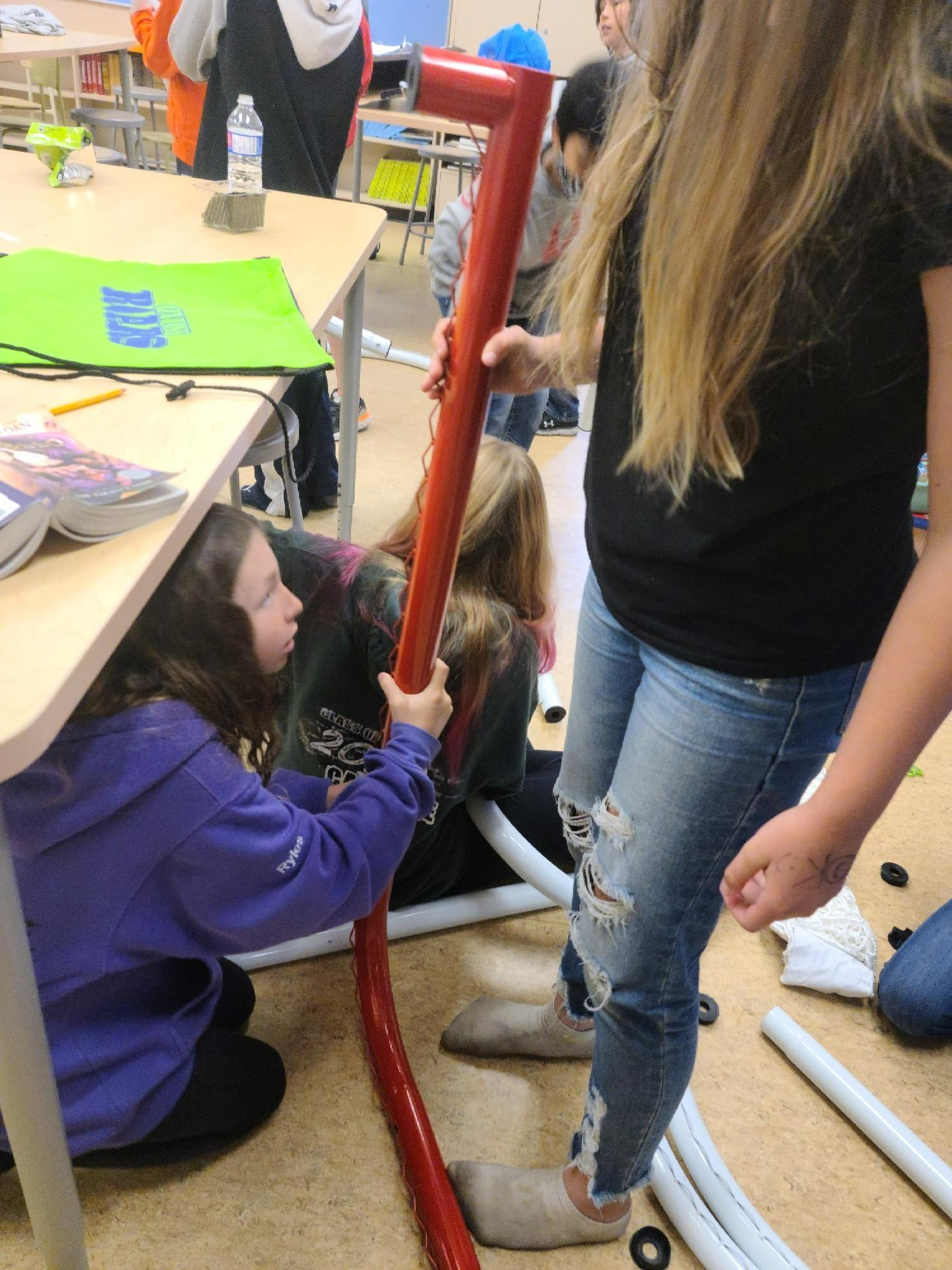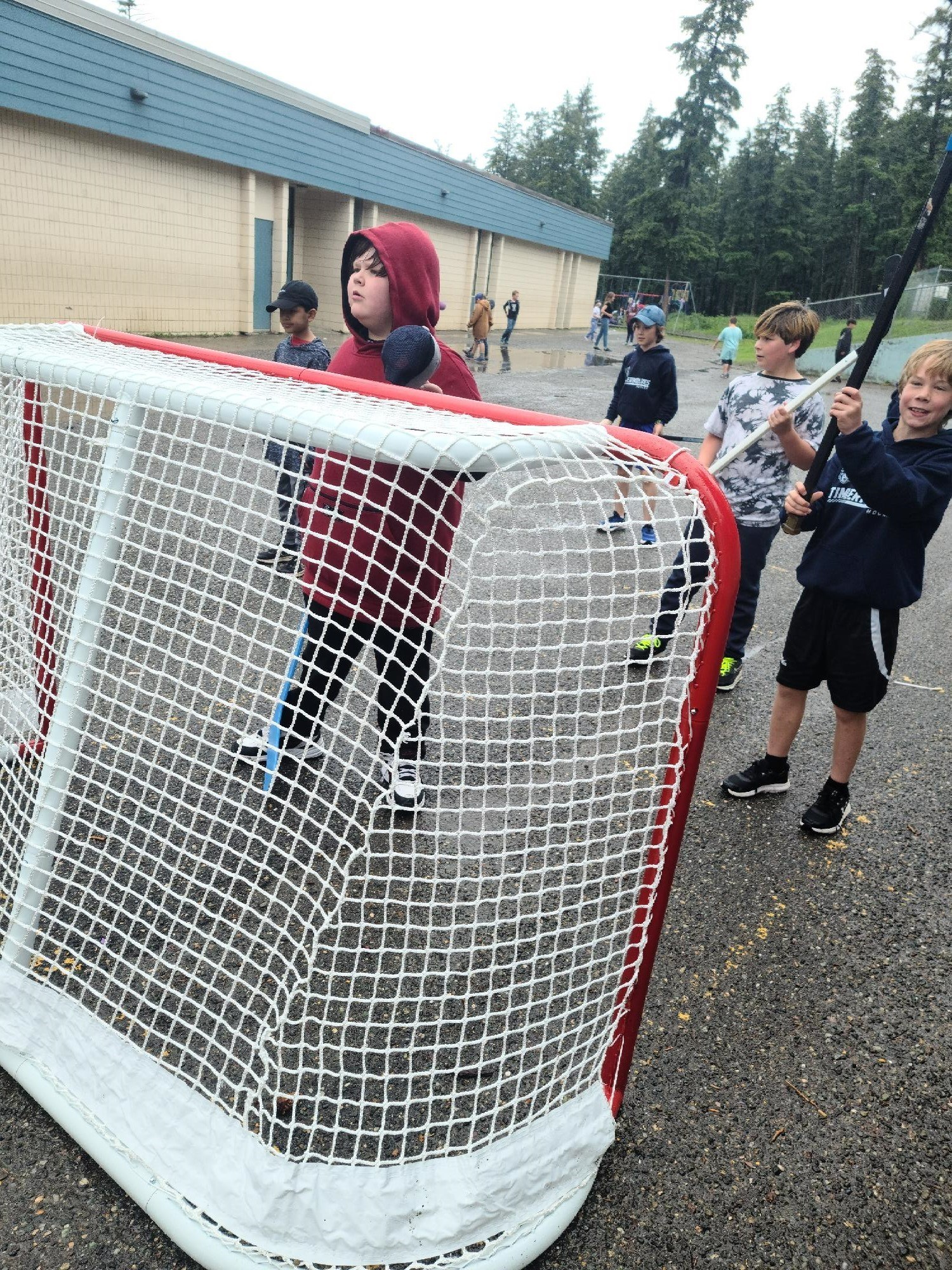 ---
Comprehensive School Grant Activities
150 Mile Elementary
We are greatly appreciative of your funding to provide our kids at our school memories and activities that they will never forget. Thank you for class yoga sessions to help our Physical and Mental Health, gardening and supplies to learn from our environment, and our Indigenous Peoples Day Activities/Food. These were school wide events and the students really benefited from the community building.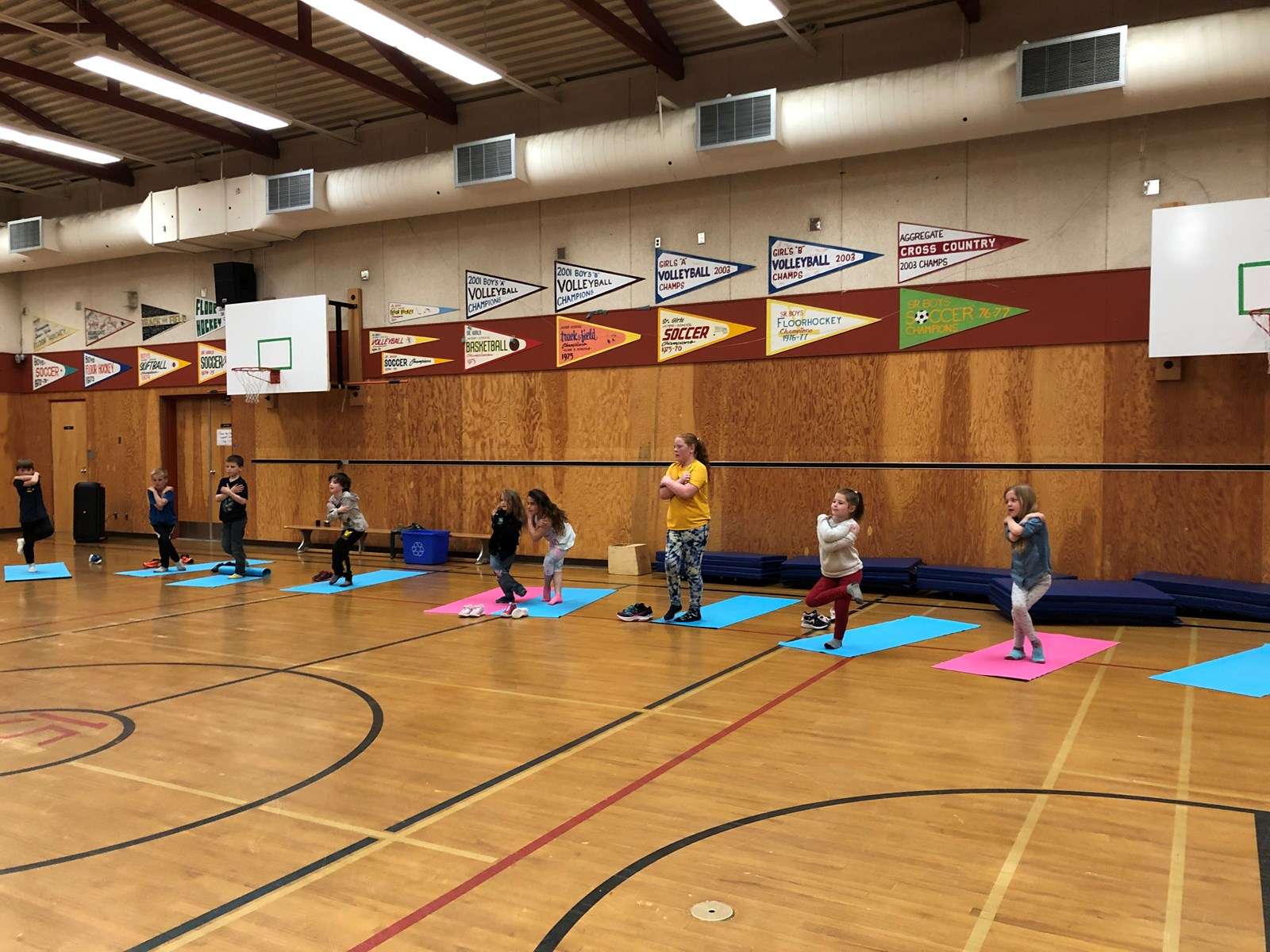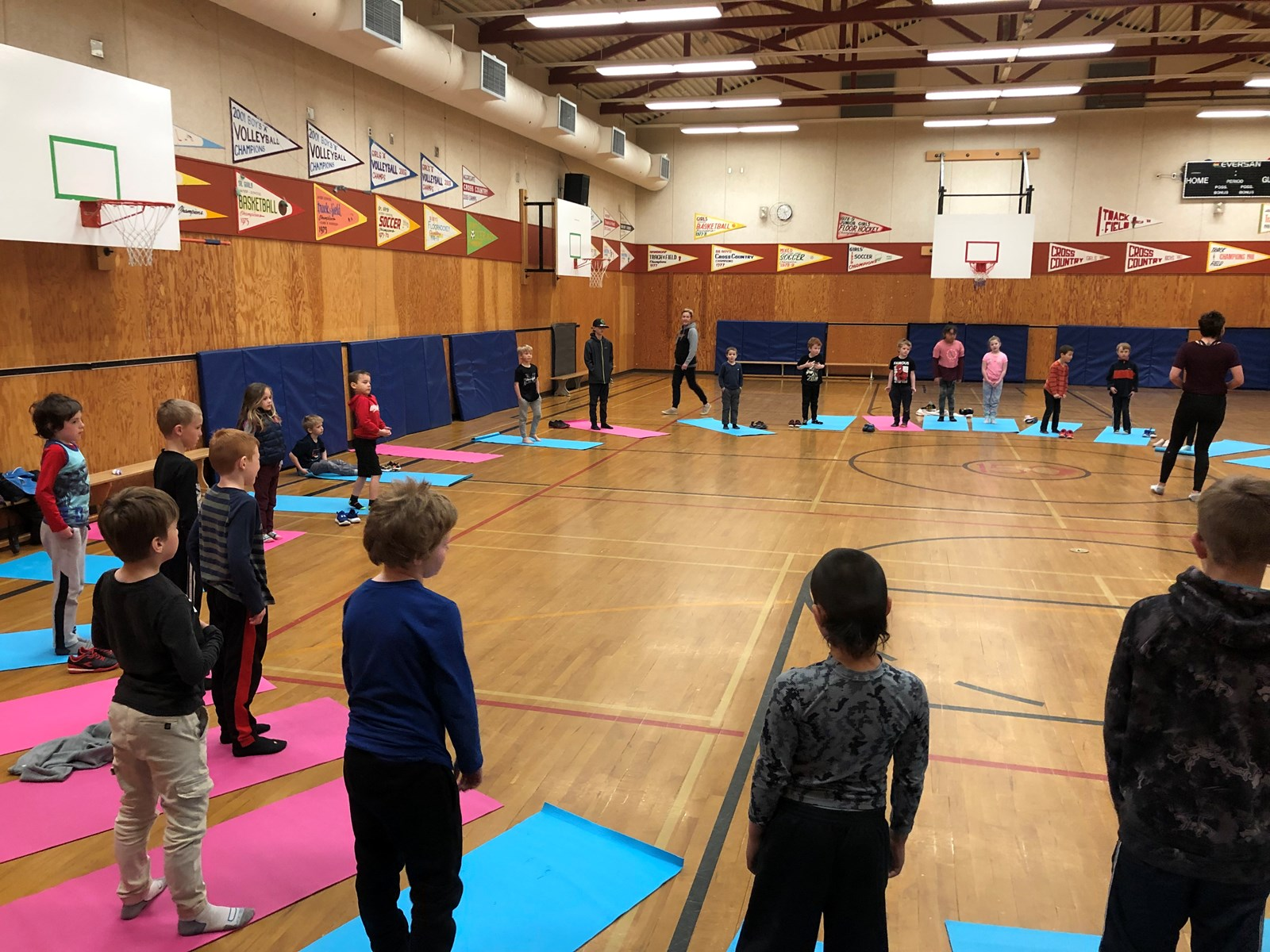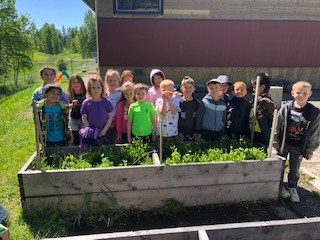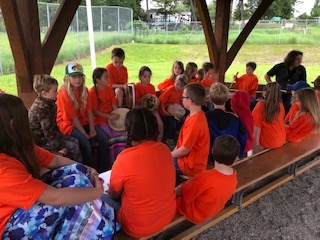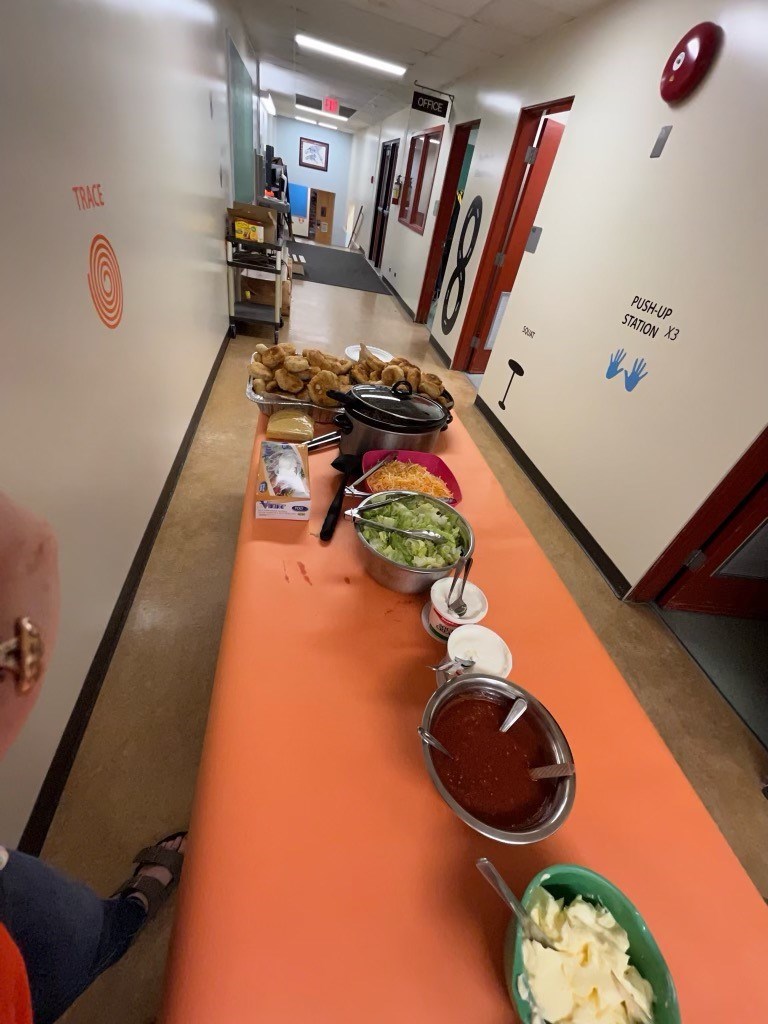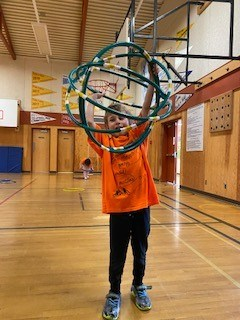 ---
Yoga Wednesdays
Anahim Lake Elementary-Junior Secondary
Yoga calmed our minds and brought us together. We learned more about ourselves along with the power of Self Care. Yoga Wednesdays were the highlight of many weeks. Chanalya Heather Cherisse!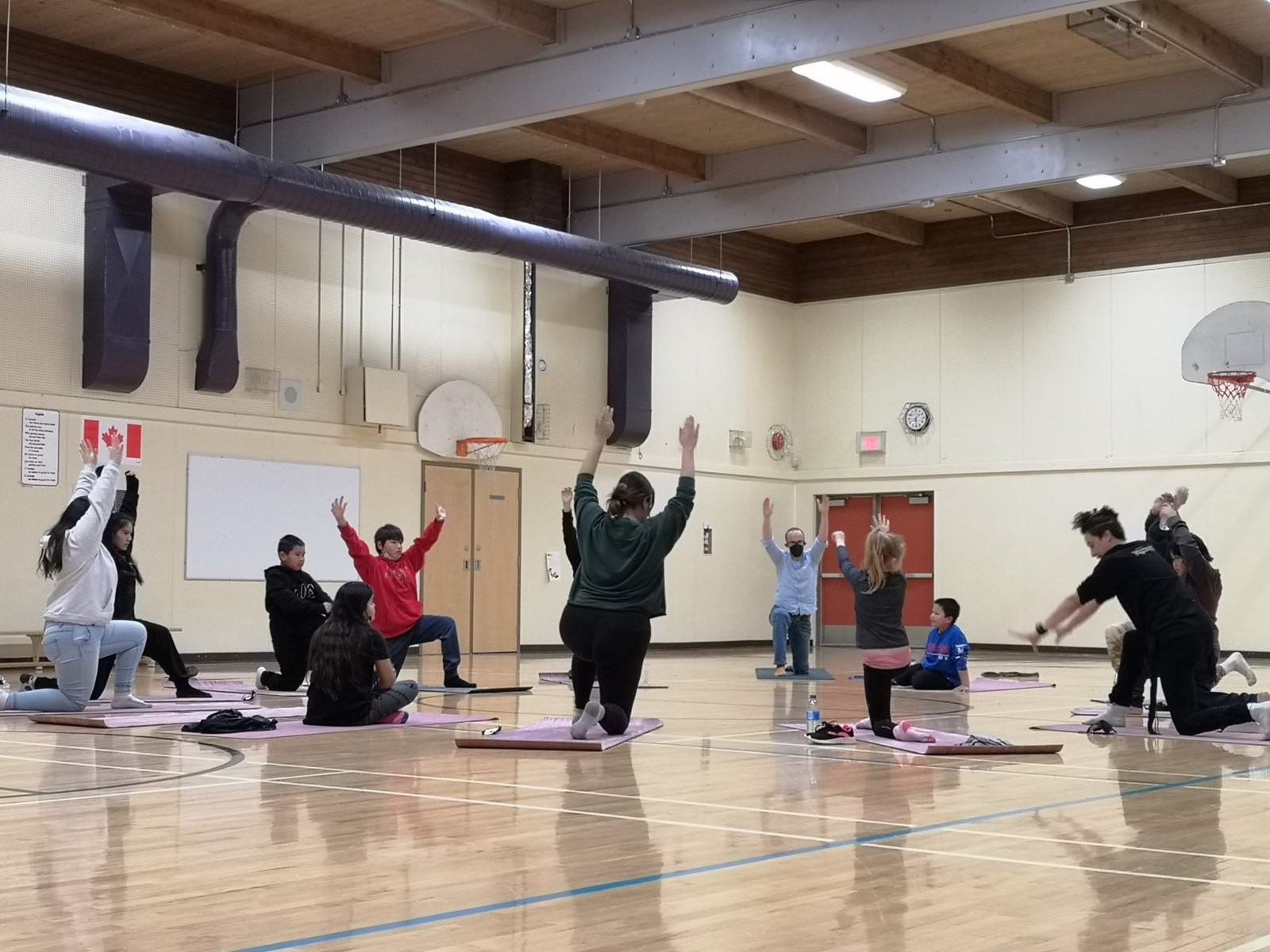 ---
Professional Development Day with Shelley Moore
Lake City Secondary
Professional Development Friday at Lake City Secondary Columneetza Campus with Shelley Moore was attended by 9 Teachers, 3 Education Assistants and 1 Administrator. Together we discussed Universal Design for Learning, Curriculum and Assessment Design and Instructional Design and the importance of student voice and choice in their learning. Breakout groups focused on Backward Design and the necessity of grade level goals that are differentiated so that the assessment of the goals is not compromised.
One of the most exciting parts of the workshop was Shelley showing the group all of the new visually appealing resources she has created/gathered on her website "blogsomemoore.com" for teachers to plan for diversity in all subject areas with the "Big Ideas," "Content," Curricular Competencies," and "Core Competencies" from the BC Ministry of Education Curriculum. Thanks for the amazing Pro-D Shelley!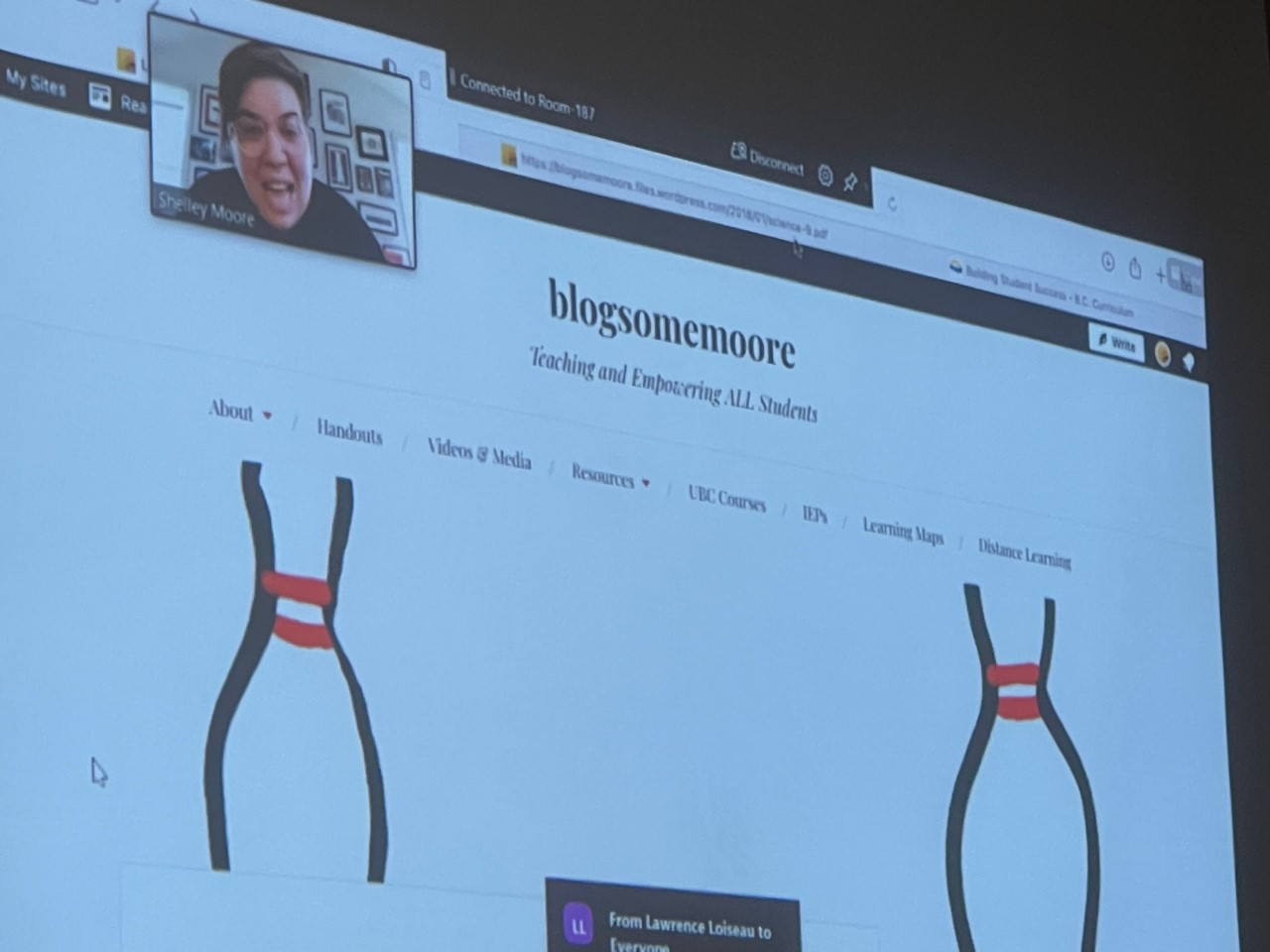 ---
Support of Diversity
Peter Skene Ogden Secondary

Students at PSO continue to find ways to express their support of diversity and PSO continues to work to find ways to give them a voice. The PSO Pride pics is a 10X12 mural that is prominent at the entrance. The Black History month pic is a compilation of drawings by students in our Amnesty club. The other photos are of student art work displayed in a virtual online art gallery focusing on diversity.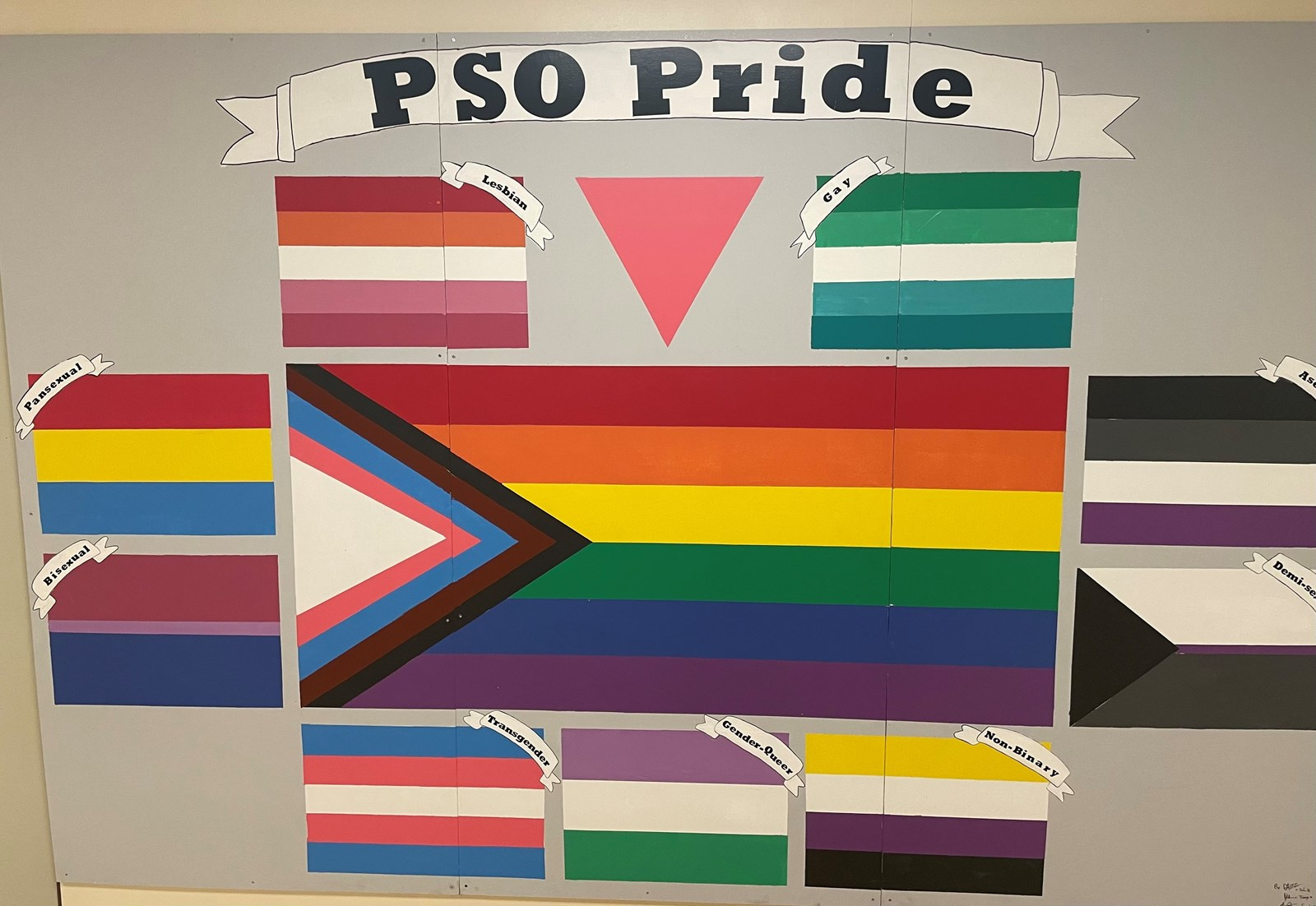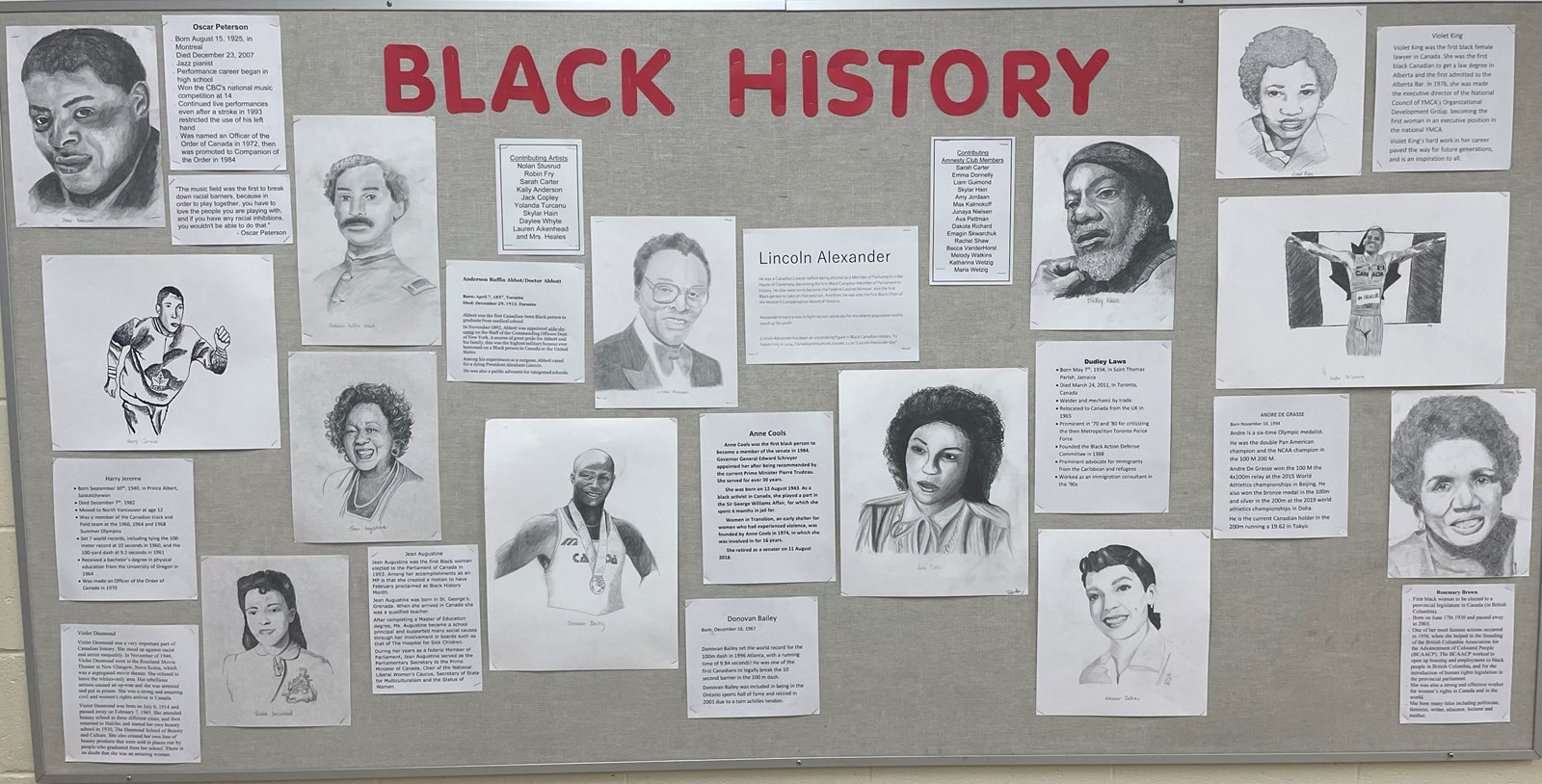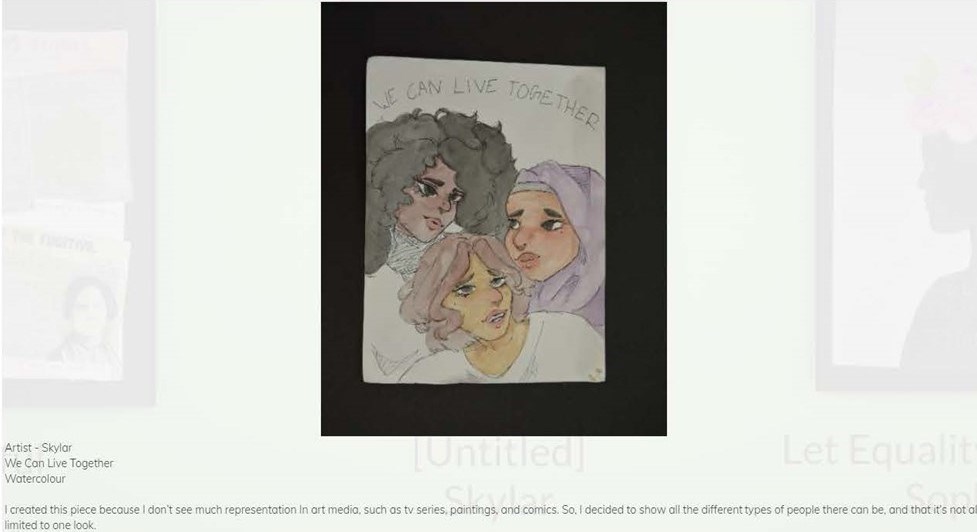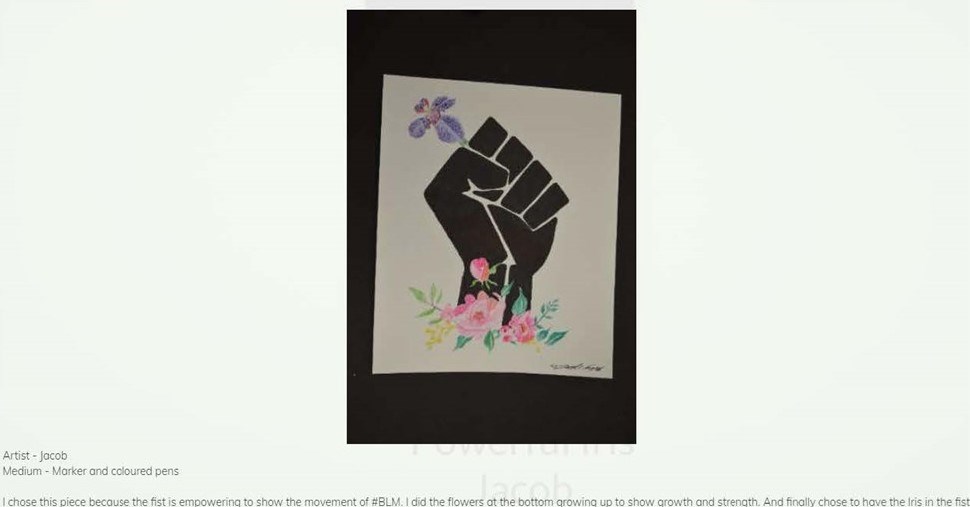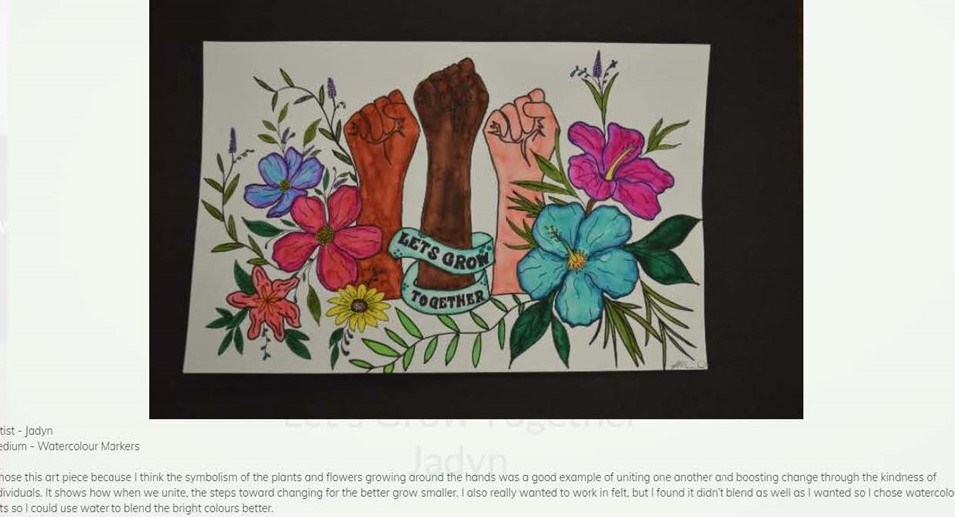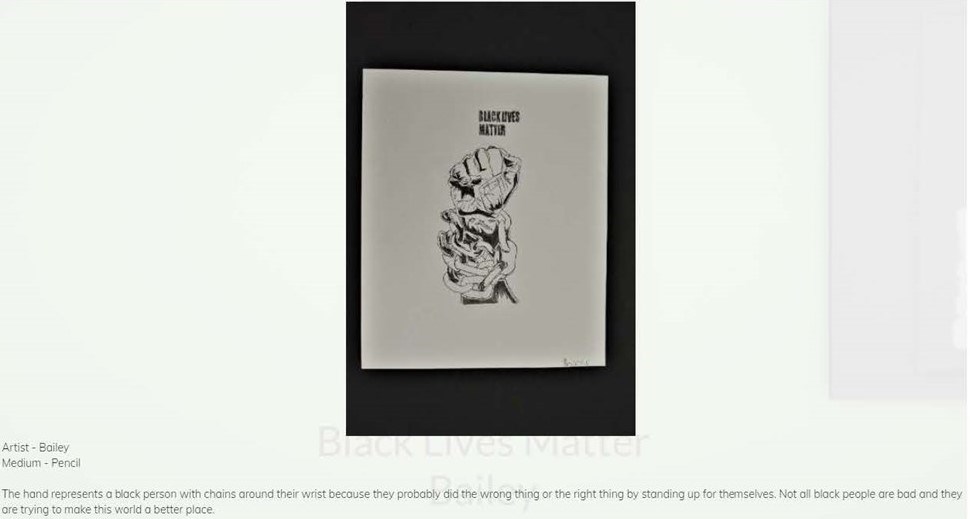 ---
Buddy Bench
Nesika Elementary
Nesika is one of many SD27 schools with a buddy bench! Having a buddy bench is an easy and effective way to show our school cares about maintaining an inclusive community. It's important to our staff that our school community is one where every student feels valued and cared for, not just by their teachers and principals but by their peers as well. We are an inclusive learning community.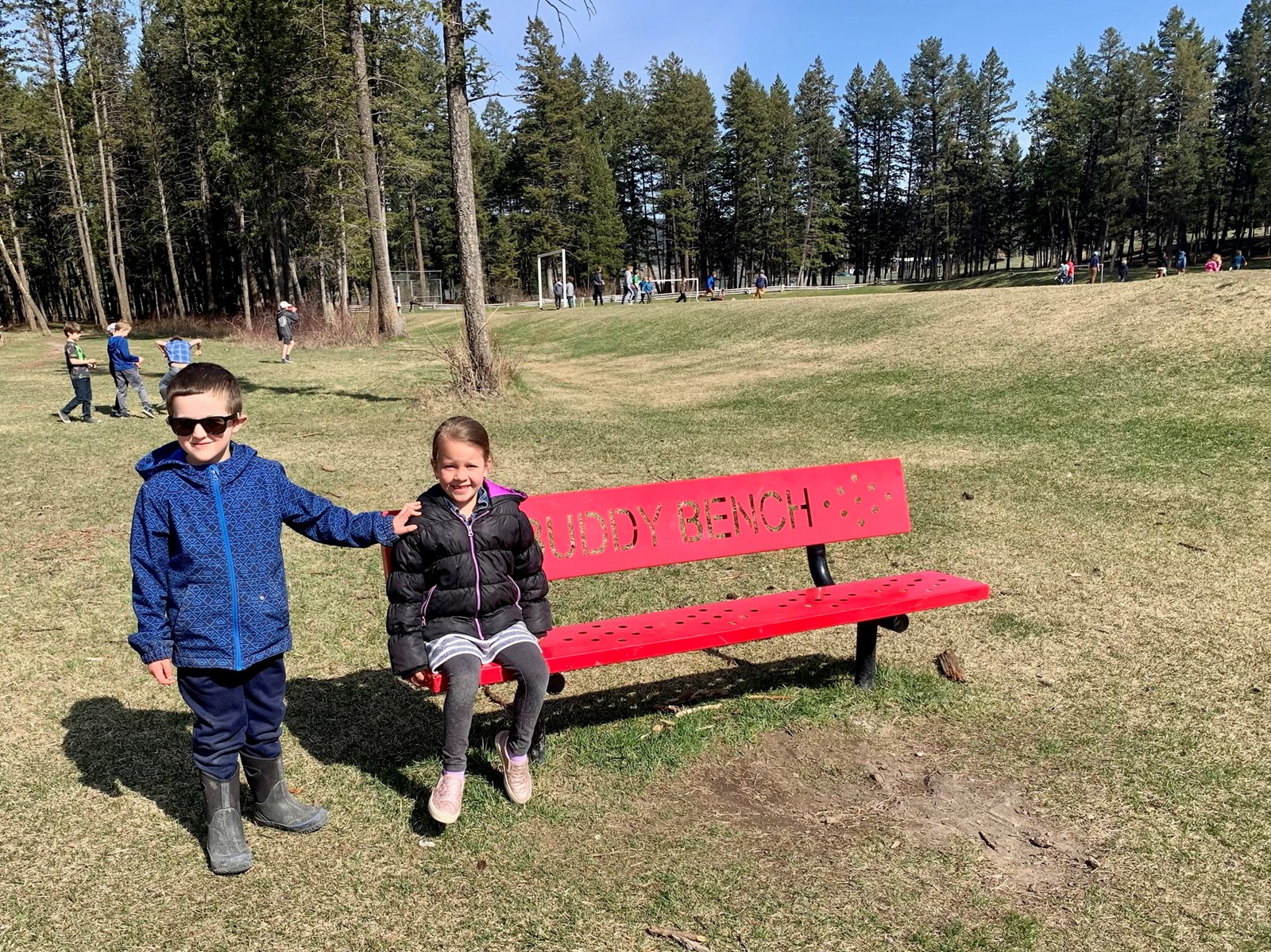 ---
Buddy Bench
Lac La Hache Elementary
This is the Buddy Bench that was donated to Lac La Hache Elementary School by Peter Arnold. Our PAC and Mr. Arnold worked together to get this project completed and on the ground at our school. A Buddy Bench is a bench on the playground that kids can sit on to signal to others that they need someone to play with or talk to. It works to eliminate loneliness and encourage inclusion.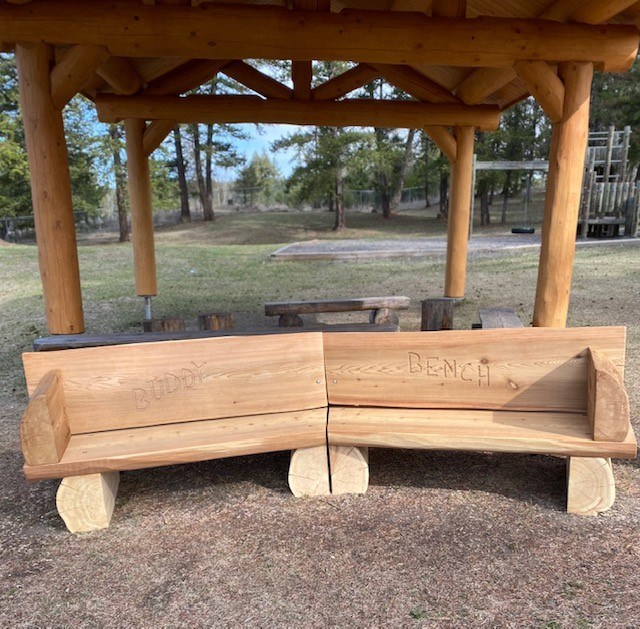 ---
School SOGI Goals
District Office
SD27 is pleased to share that every school in the district has a SOGI lead who is responsible for facilitating the sharing of information and action to create SOGI-inclusive school environments. Each school has developed goals for short and longer term action. Watch for the visible signs of this work at your site.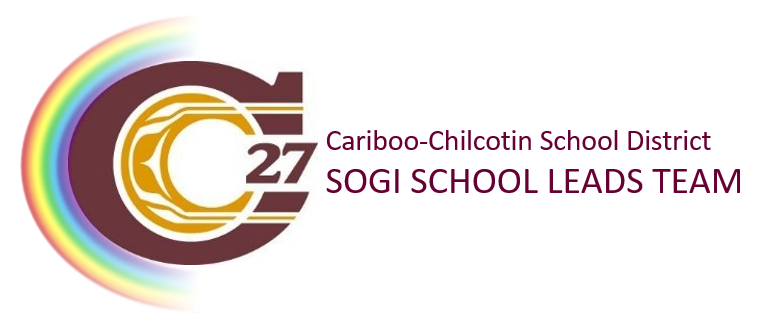 ---
SOGI Resources
Cataline Elementary
This year we have invested in building our SOGI resources in our library. A new shipment of books is a welcome addition to our school.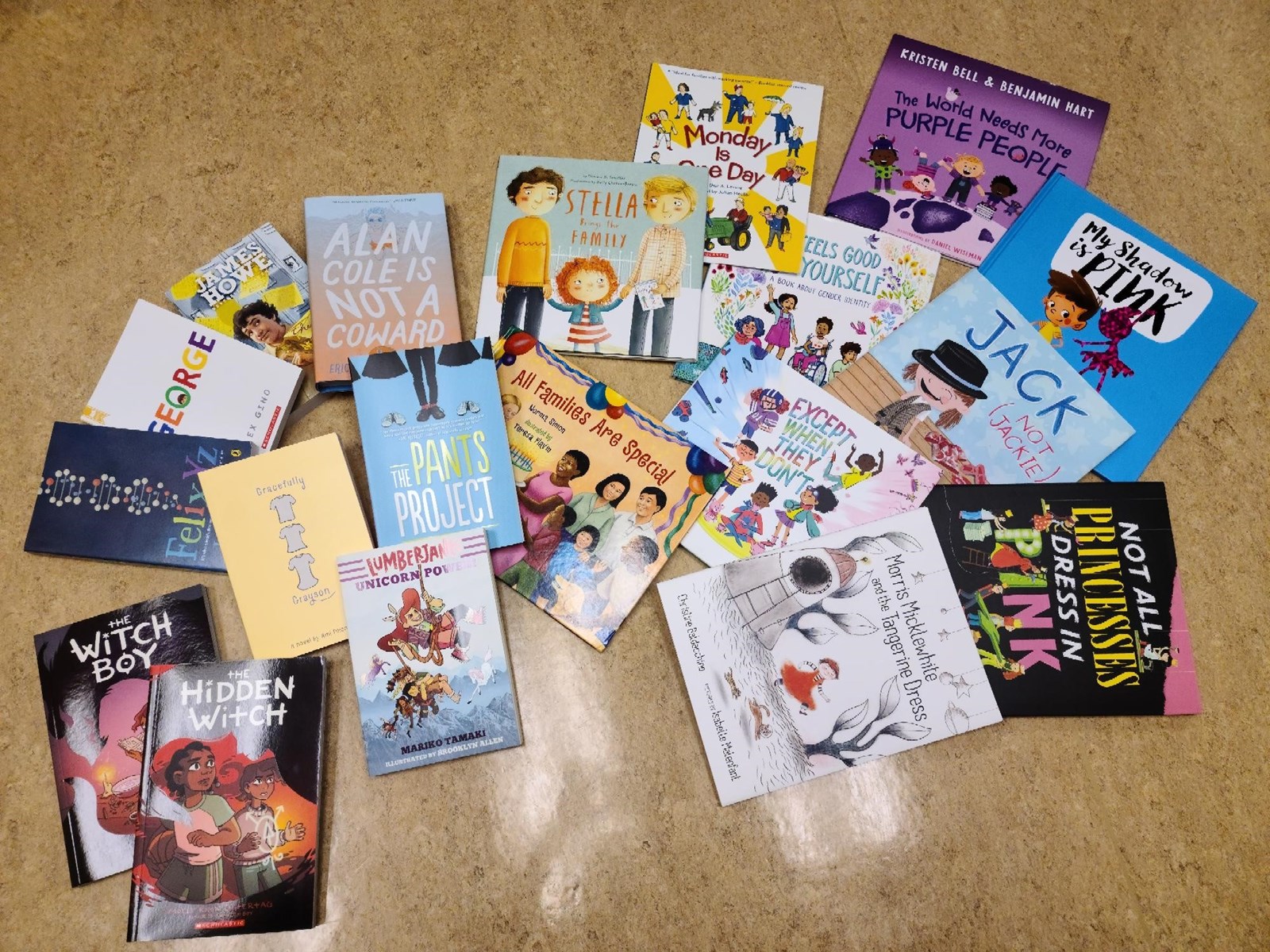 ---
Colours of the Medicine Wheel
150 Mile Elementary
150 mile students learned about the 4 colours of the medicine wheel, meaning all colours and all people no matter their history belong together. In school it means we are all equal and all have the equal opportunity to learn, love and honour each other. Each student put their name on a rock and included themselves in the 150 medicine wheel. We arranged the rocks with the youngest students in the middle expanding outwards to the older students. The adults complete the outside of the circle. These layers are purposefully built to represent layers of protection and vulnerability. Students were told long ago this is how buffalo would have protected and cared for their young.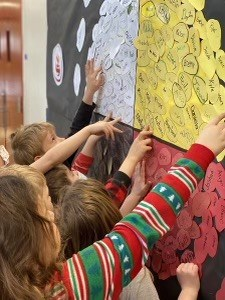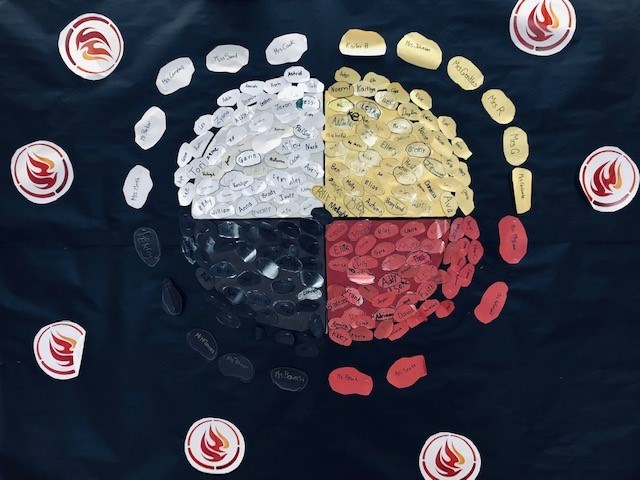 ---
BC Agriculture in the Classroom - Common Ground – The Strawberry Project
Nesika Elementary
The class will be partnered with Gitanyow Independent School, from Kitwanga, BC, where students will be able to share their learnings through letters or virtual exchanges, fostering an appreciation of cultures in different communities through education and exchange. Also, the students will be able to learn about agriculture in BC and the importance of local food sources, all while increasing engagement with Indigenous Ways of Knowing and Understanding. Students will be moving their strawberry plants to Nesika's Greenhouse once spring arrives.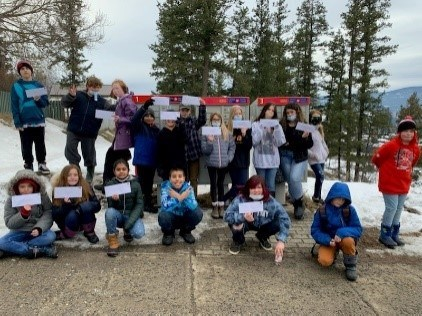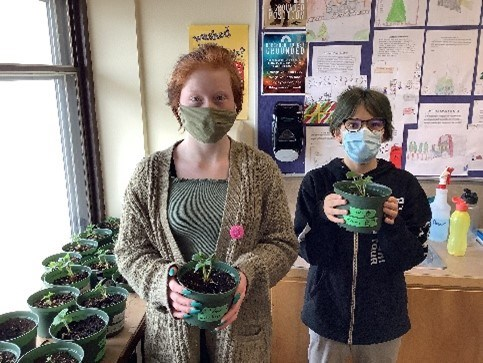 ---
Nesika Forest Spring Cleaning
Nesika Elementary
Contributing to community and caring for the environment: Grade 5 and 6 students from Nesika took responsibility for their natural environment by heading outside early this spring after all the snow had melted to clean up the nearby forest. The students took pride in their community forest while enjoying the sunshine and having fun.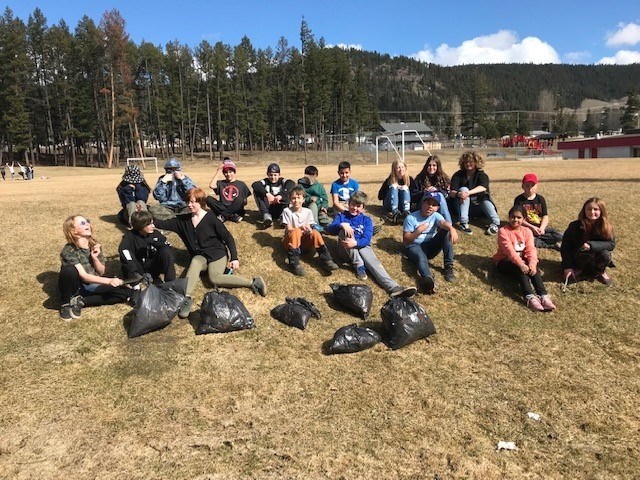 ---
Anahim Lake Online Learning Community
Anahim Lake Elementary Jr. Secondary School
Due to the geography of SD27 (We are the size of New Brunswick!), we have uncovered new and creative methods to bond our rural and remote students as an Online Learning Community through our Virtual High School Program. Thanks to technology, sports tournaments, along with contests, such as a recent Popsicle Bridge Building Contest, our students can interact and get to know each other in real time. These experiences are invaluable as it creates pathways towards further learning, and social bonds, when our students travel to Williams Lake for Grades 11 and 12.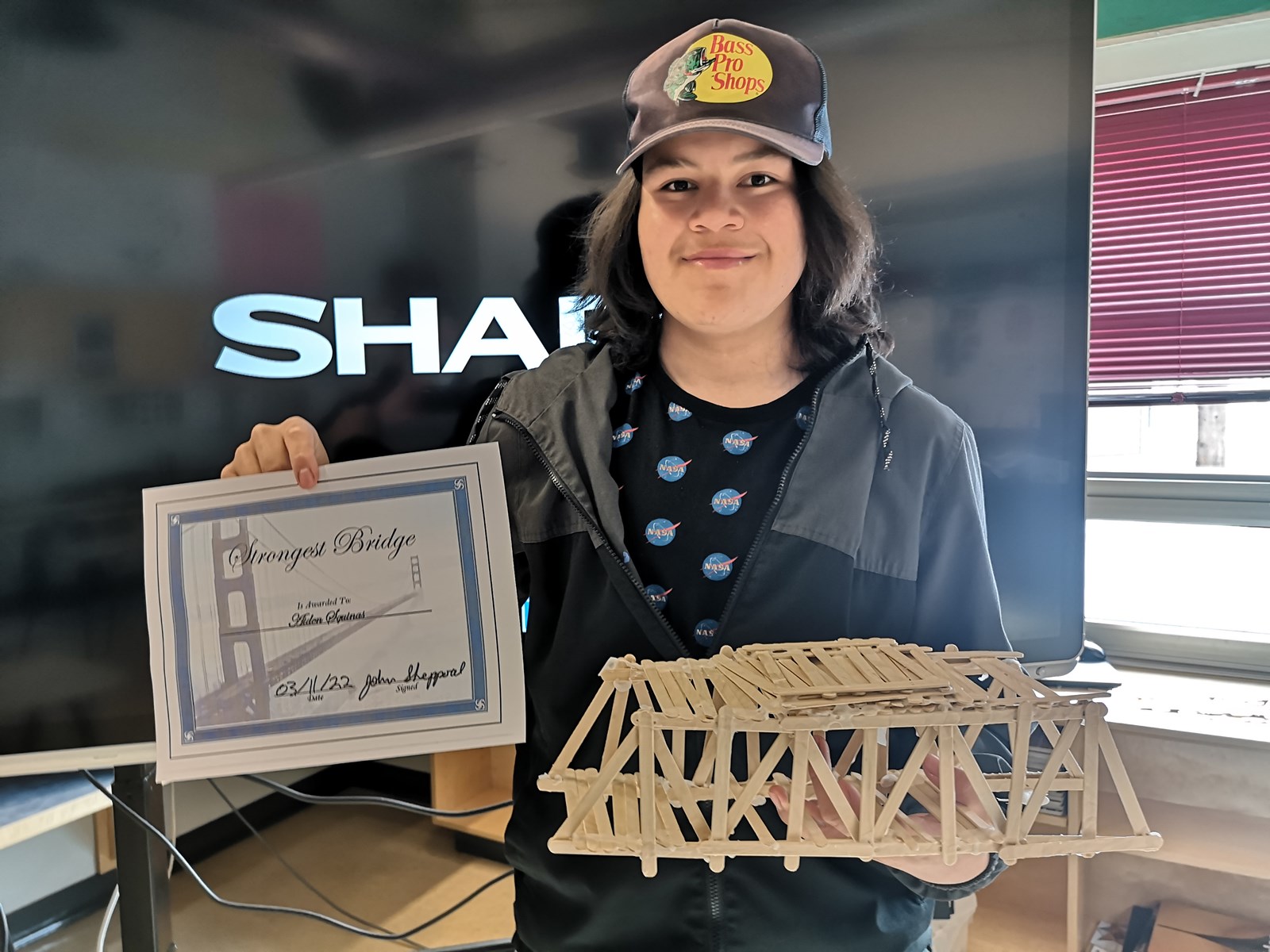 ---
Columneetza Gender & Sexuality Alliance (GSA) Notice Board
Columneetza Jr. Secondary
School Leads Meaghan Watkinson, Grade 7 teacher and Billie Sheridan, Youth Engagement Worker put together a GSA notice board with students to promote inclusivity and GSA meetings. Our GSA notice board also includes the Pride Flag and communication regarding pronouns and important dates throughout the year to help our school become a safer and more inclusive community.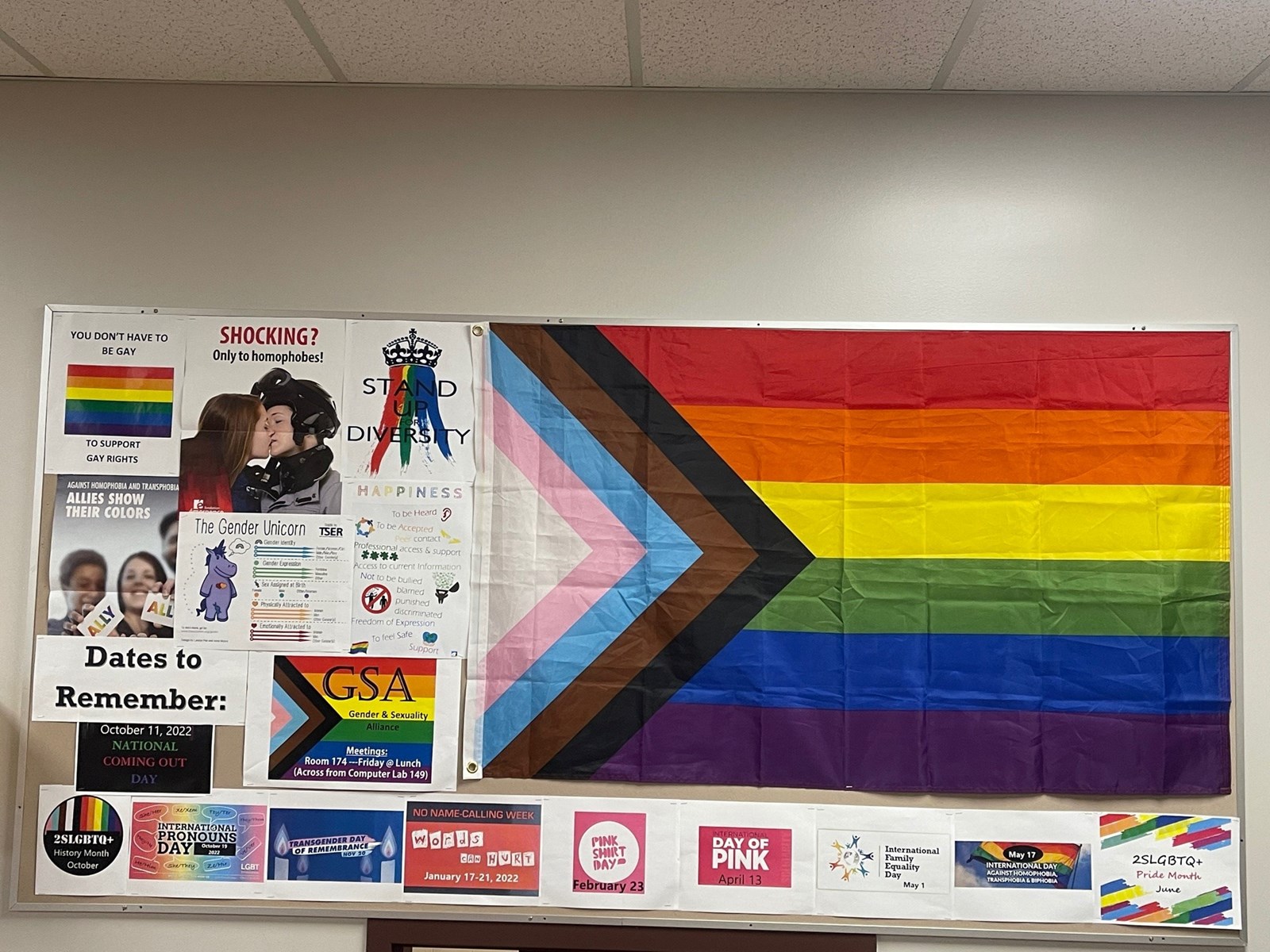 ---
Inclusion - Professional Learning Community
Columneetza Jr. Secondary

This year, Ms. Cameron, Resource Teacher co-created a Professional Learning Community that focuses on inclusive education in the middle school. The group is comprised of teachers, Education Assistants, and administrators and meets monthly to discuss chapters from Shelley Moore's book One Without the Other: Stories of Unity Through Diversity and Inclusion, to watch and consider short video clips by Shelley Moore called "5 Moore Minutes" and to work through practical applications of inclusive learning and planning. With the purpose of having all students succeed, the PLC participants are working to highlight students' competencies in their personal, social, and academic lives to showcase that all students "can."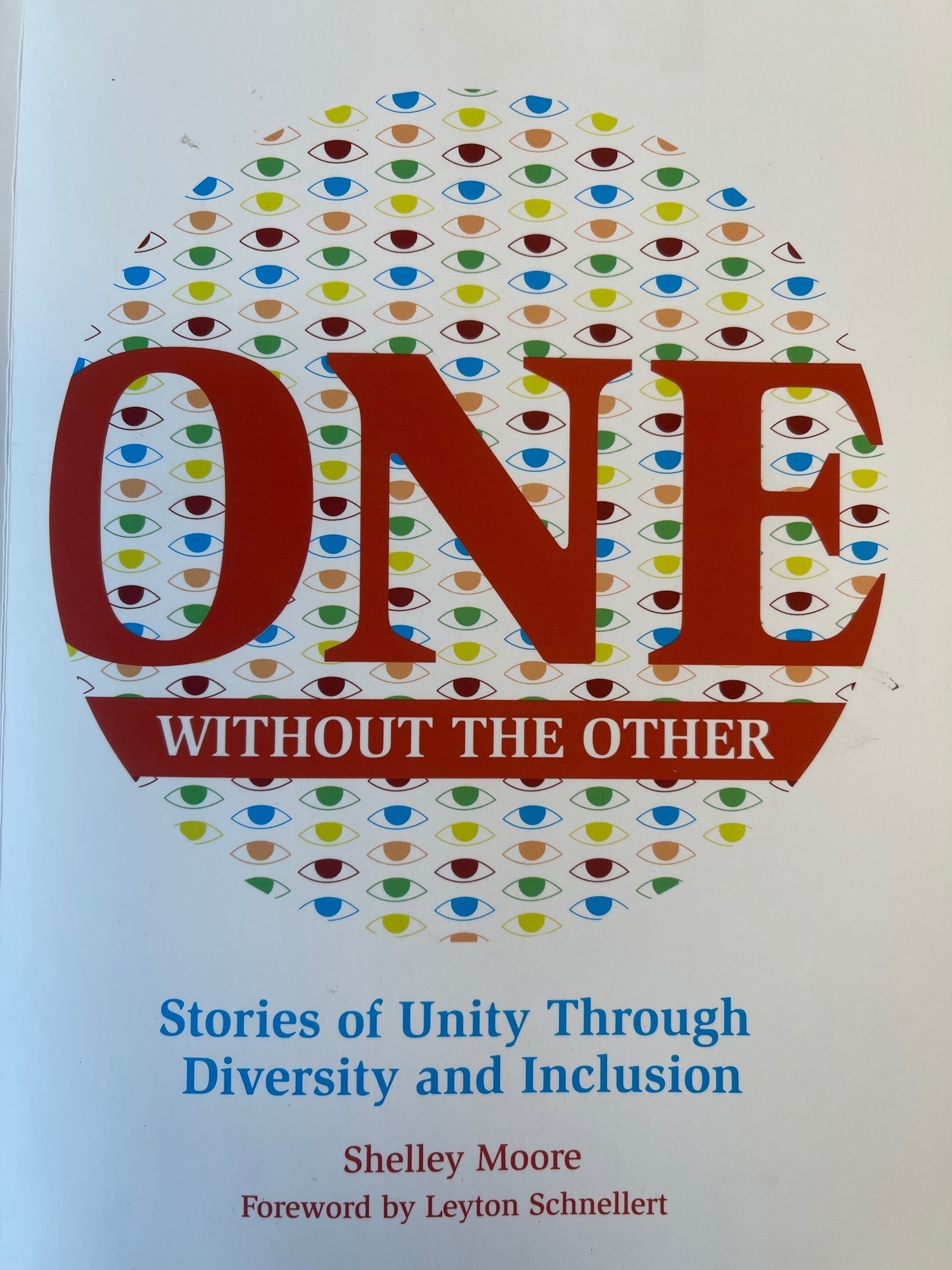 ---
Rural Volleyball Tournament
Rural and Remote Schools
All rural schools participated in a mixed volleyball tournament. Students got to meet face to face and make connections with other students who they will attend school with in later years. Following volleyball the students enjoyed a pizza lunch and an afternoon of bowling.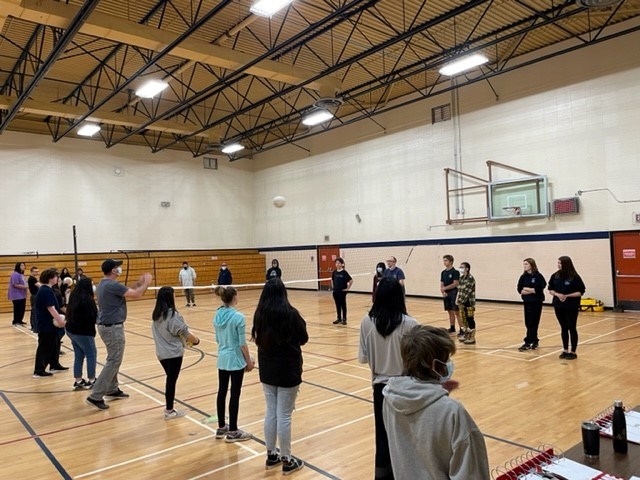 ---
Hands-on Work
Marie Sharpe Elementary
We had a visitor from Billy Would Designs to do some amazing hands on work with the Grade 5/6 this Friday. Students made signs, jewelry and keychains. Students used power and hand tools and their creativity to learn all kinds of new skills.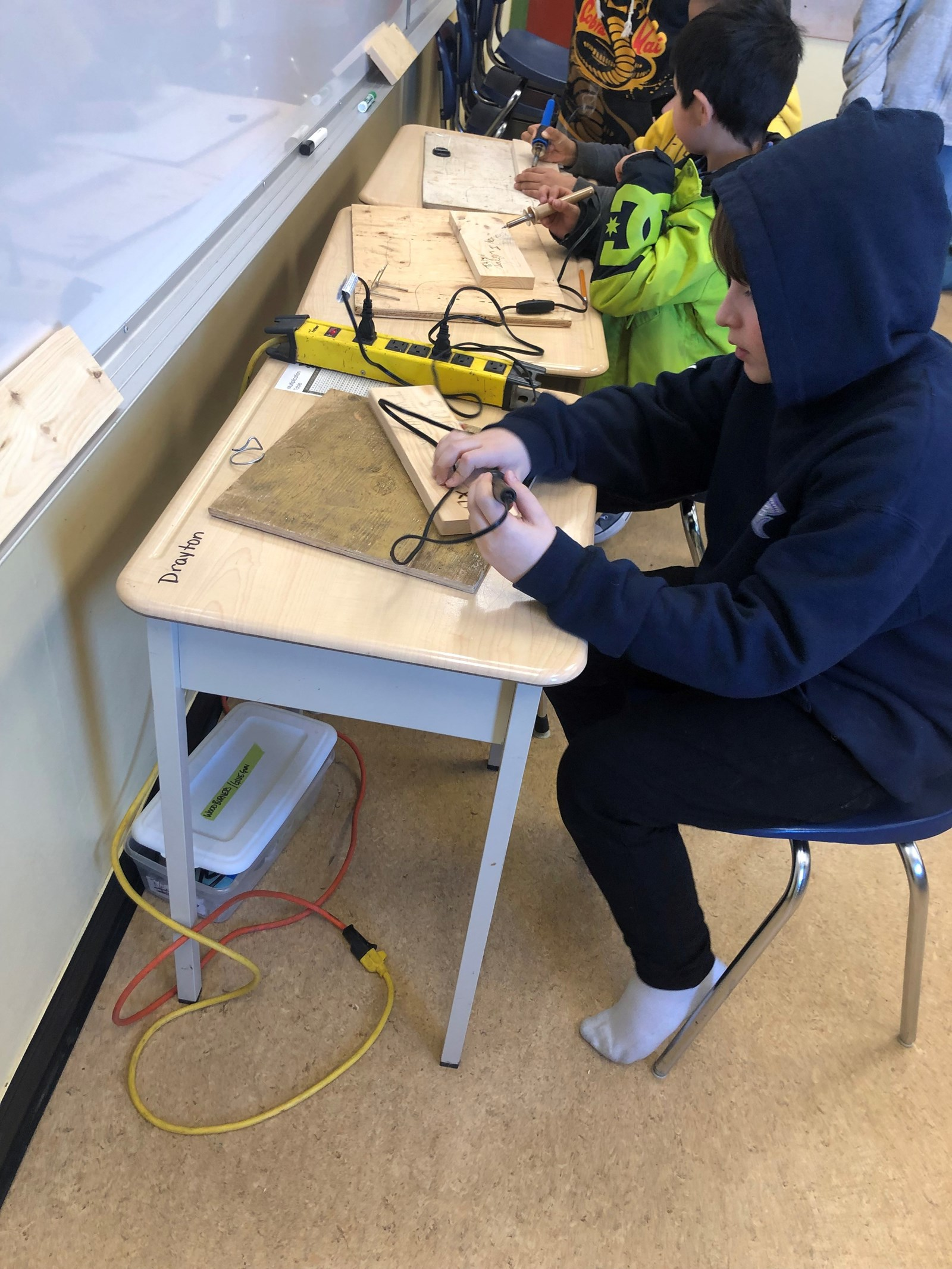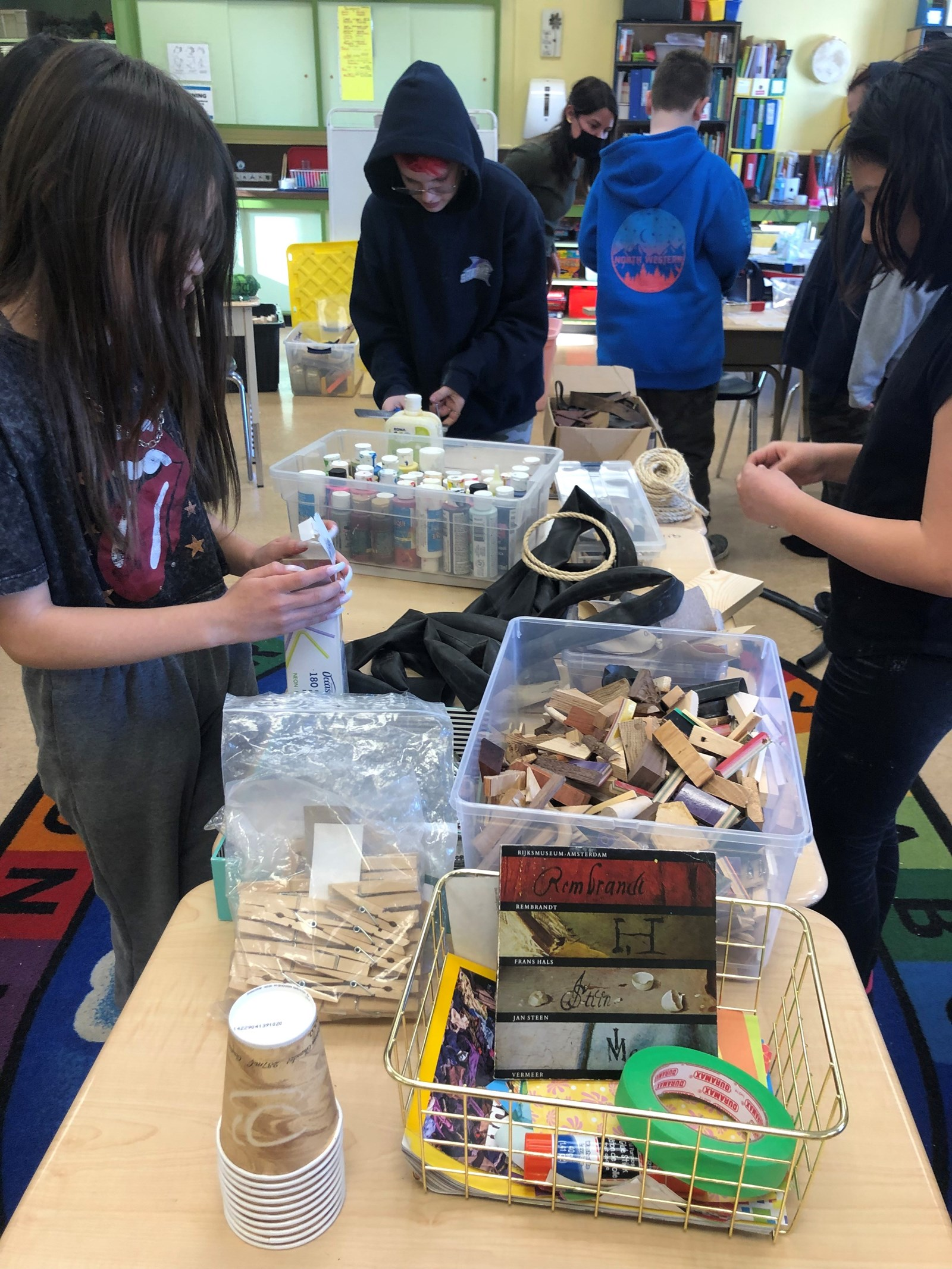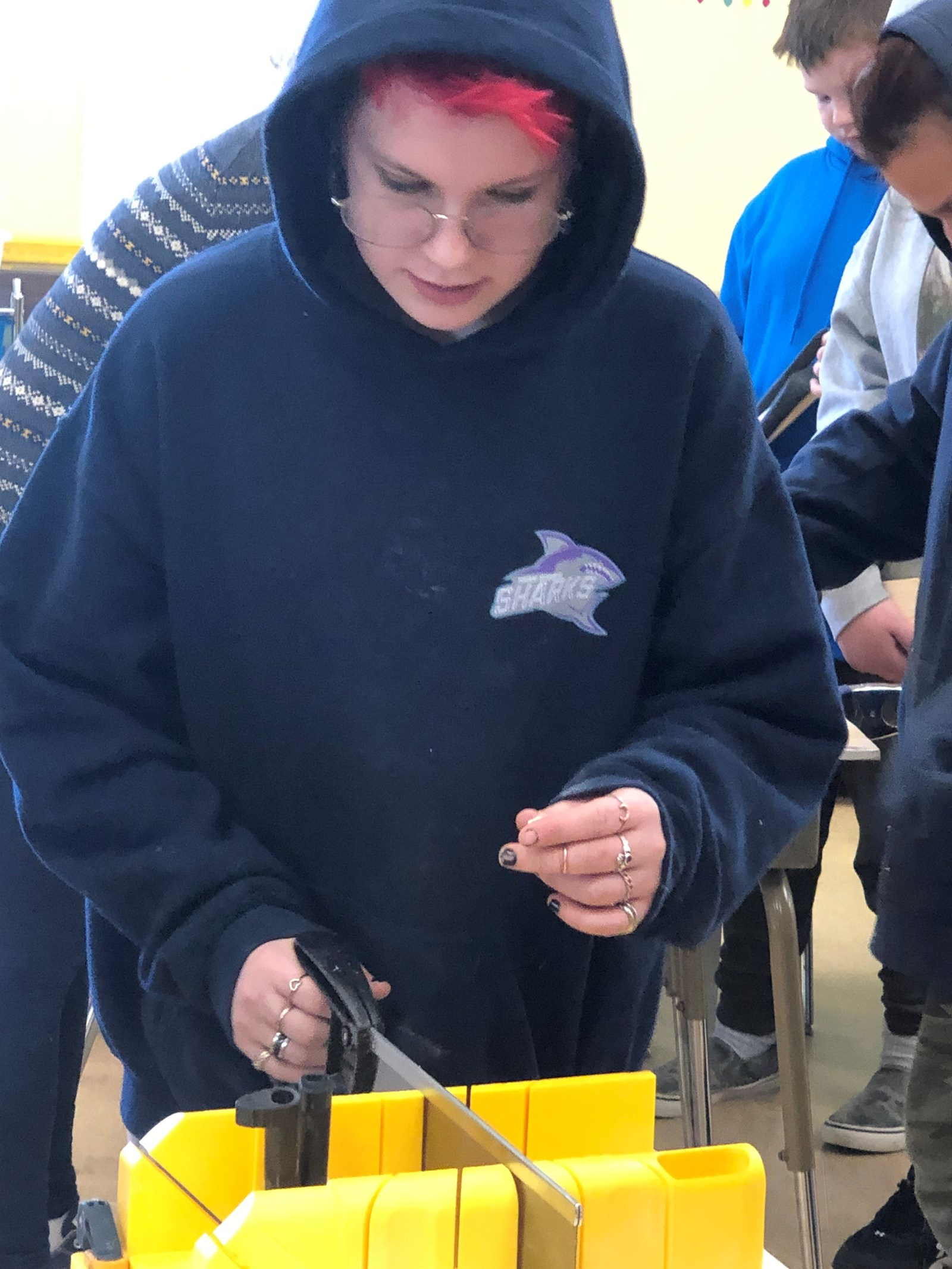 ---
School Yoga
Anahim Lake School
Anahim Lake school has been very fortunate to bring in Yoga Teacher Heather Cherisse twice monthly into our building. A huge Chanalya to Denisiqi for assisting us with making this learning journey possible. Every second Wednesday staff and students are able to join in on 3 separate Yoga sessions throughout the day. All students and staff are invited to explore their breathing, physical and mental self. This awareness had led to new reflections and realizations about not only ourselves but one another. We are so pleased to watch our students grow in new and exciting ways outside of traditional classrooms.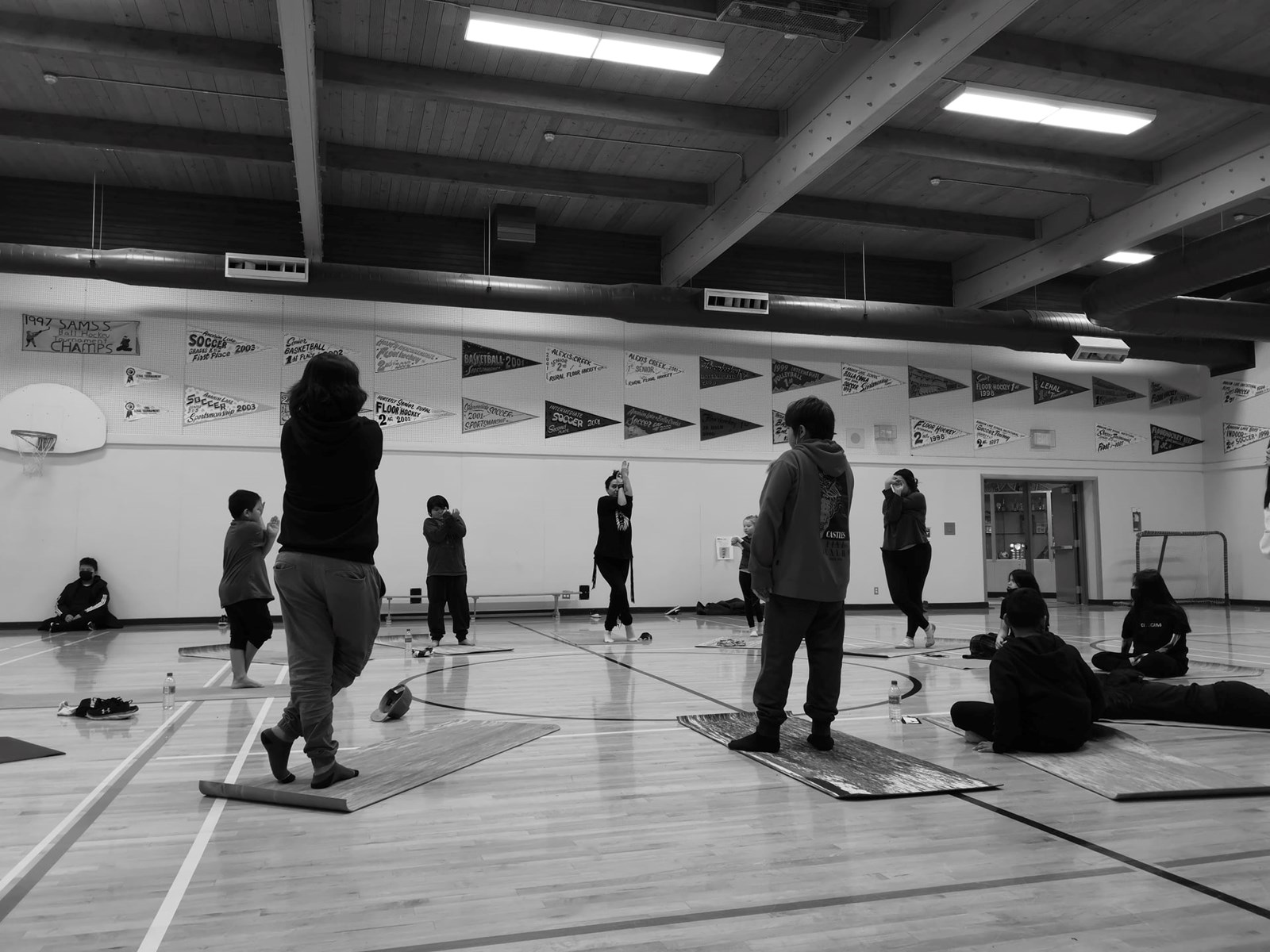 ---
Healthy Schools
Nesika Elementary School
Our Nesika school staff recently completed a course called "EASE: Everyday Anxiety Strategies for Educators". Teaching students strategies for healthy living and well-being is part of BC Curriculum, and it's more important than ever!
We prioritize this important learning in both french immersion and english classrooms through our schoolwide yoga program, EASE curriculum, health & physical education classes, morning meetings, drumming, breakfast and lunch program, youth engagement & First Nations support work, and outdoor learning opportunities.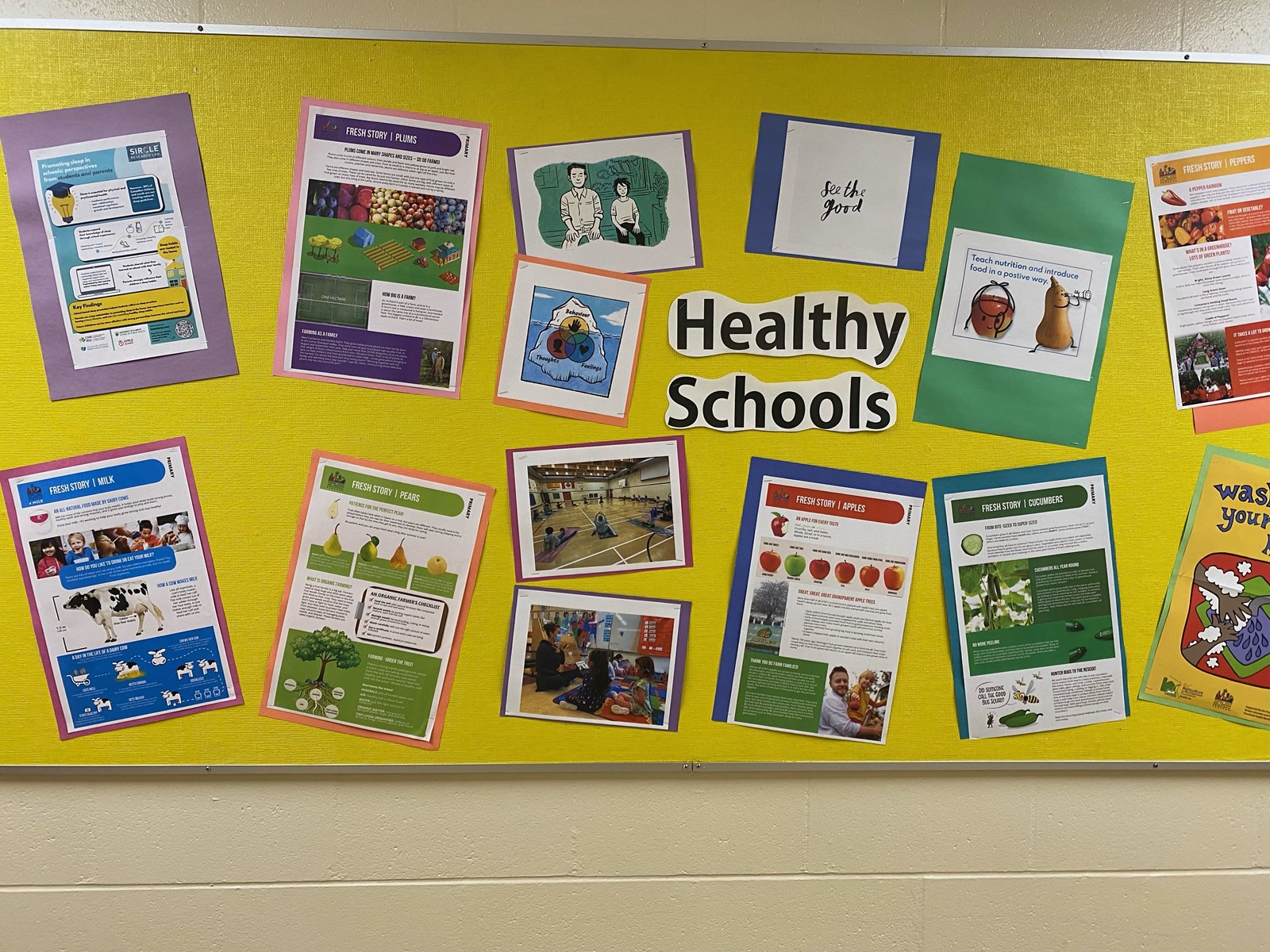 ---
Wellness Wednesdays
Dog Creek Elementary
On Wednesdays Dog Creek school students and staff learn Yoga to help with our self-regulation and mental and physical well-being from the Band's wellness organizer.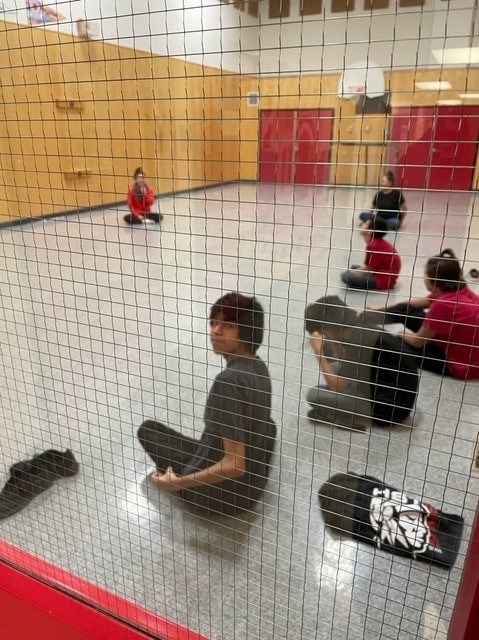 ---
Handwashing & Masks
Dog Creek Elementary
Health Care Unit nurses giving a talk to Dog Creek school students about handwashing and why we wear masks to protect ourselves and those around us.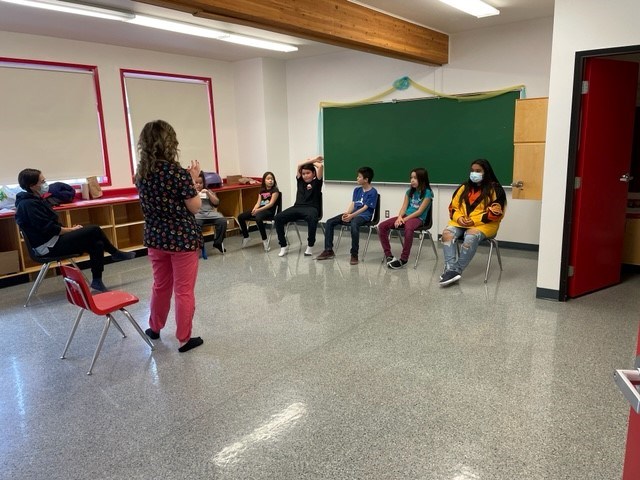 ---
Individual Wellness
Nesika Elementary
Breath work and practicing yoga are both powerful tools to regulate everyday well-being and mental health. The Nesika staff gather with community practitioner and school yoga program facilitator Heather Cherisse to make individual wellness a priority for the benefit of both our staff and our students.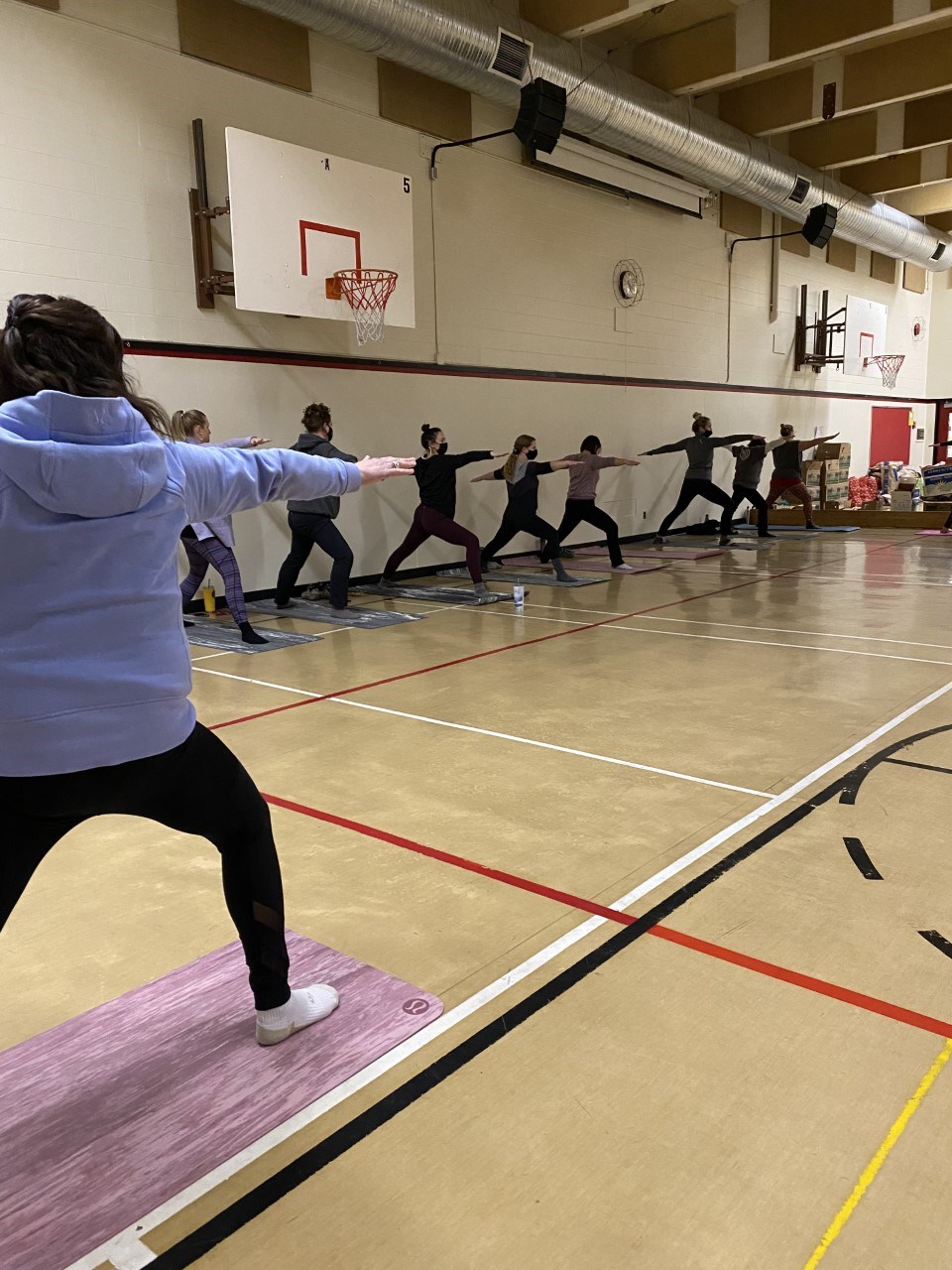 ---
Zones of Regulation
Tatla Lake Elementary Jr. Secondary
Part of the morning routine at Tatla is activity to understand emotions and regulate feelings and sensory needs. This Zones of Regulation work is an important part of creating classrooms that support all students.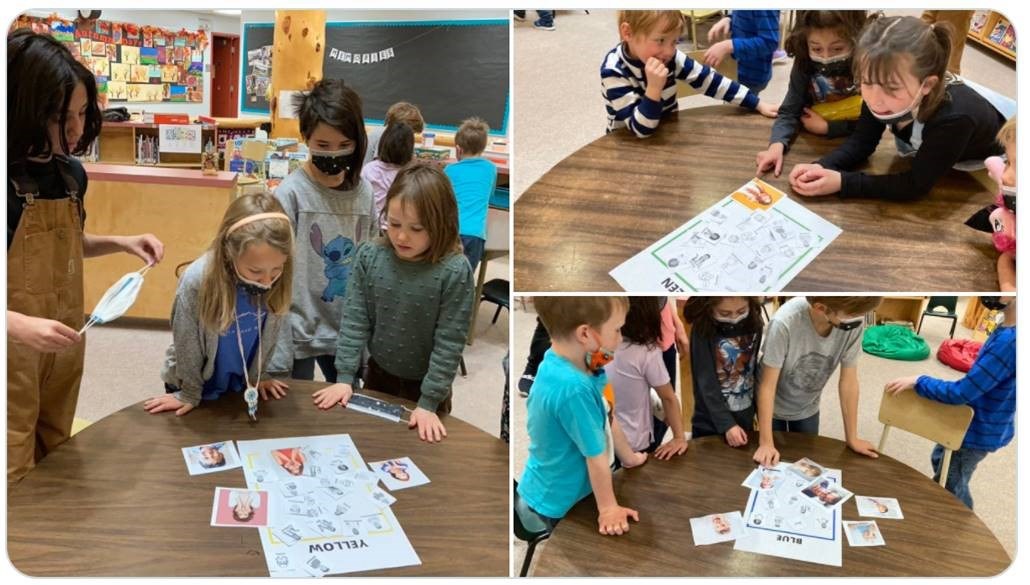 ---
SOGI
District Pro-D
SD 27 SOGI School Leads Team met in October to begin their work together to create SOGI-inclusive environments in Cariboo-Chilcotin schools. Each school has a champion who will ensure policies, processes, and decisions, are considered through the lens of SOGI-inclusiveness and will lead the development and achievement of SOGI-related goals for the school.