Instructional Capacity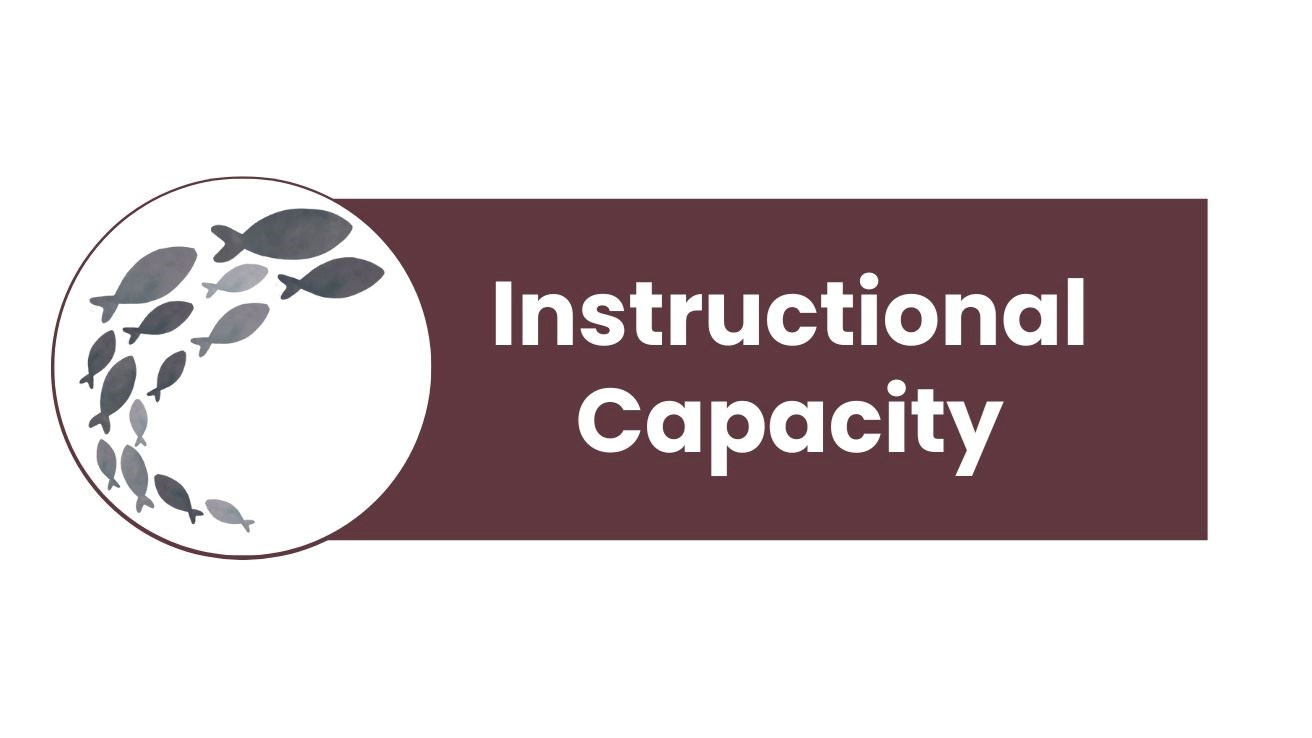 The highest leverage strategy of educational improvement efforts is development of staff capacity. We are making significant investments in quality professional learning for educators in current, research-based practice to increase knowledge and confidence. The BC curriculum was redesigned a number of years ago. We have more work to do for the changes to be fully realized in all our classrooms in the district. There are promising practices that are coming to life in pockets across our schools but there is more to be done to ensure every student is receiving effective instruction to meet their individual and collective needs. Some examples of the work of our plan are:
Shifting from one-off workshops to a robust learning series with successive sessions, time to practice and reflect in between, and a participant group as a community of practice to support one another 2021/22 Learning Series with renowned and respected presenters: Reconciliation, Assessment, Engaging All Learners, Thinking Classrooms, Numeracy, Self-regulation, Inclusive Learning Environments Helping Teachers for side-by-side professional development in the classroom (co-planning, co-teaching)
Support the shift from use of externally developed programs to responsive teaching
Common district assessments with support for learning how to administer them, analyze results, and use what is learned to plan for instruction
Common standards and staff learning about reporting and communicating student learning
Mentoring program for new teachers in their first three years
Keep scrolling to see how our district has been building instructional capacity over this past year!
---
Literacy Engagement with Leyton Schnellert
Horse Lake Elementary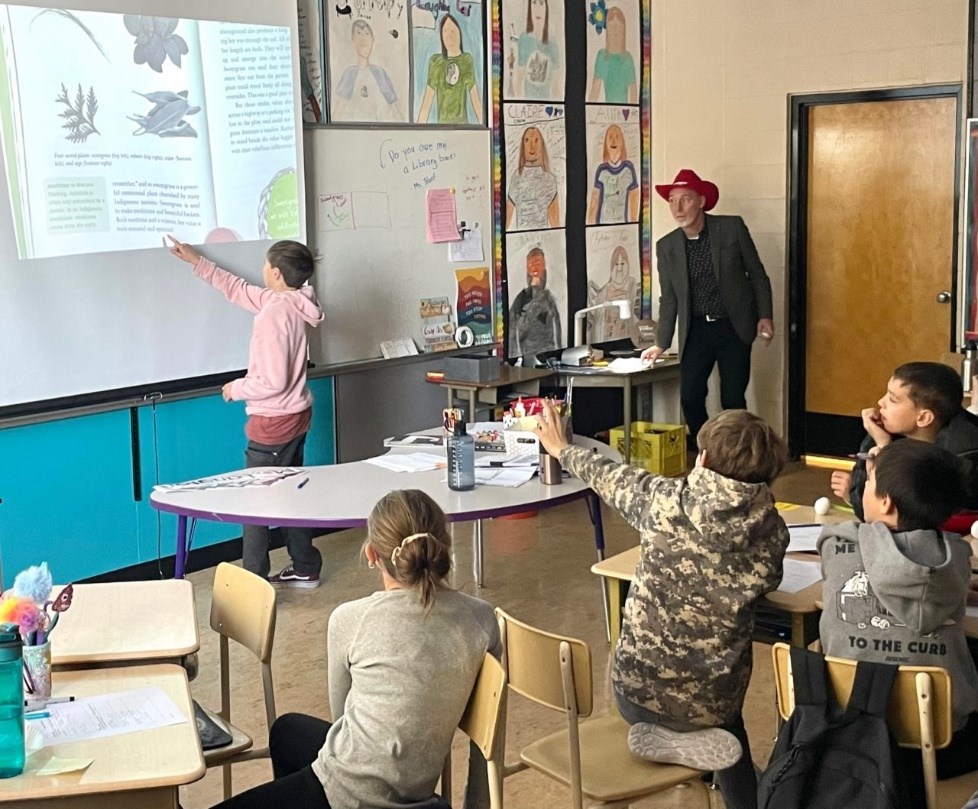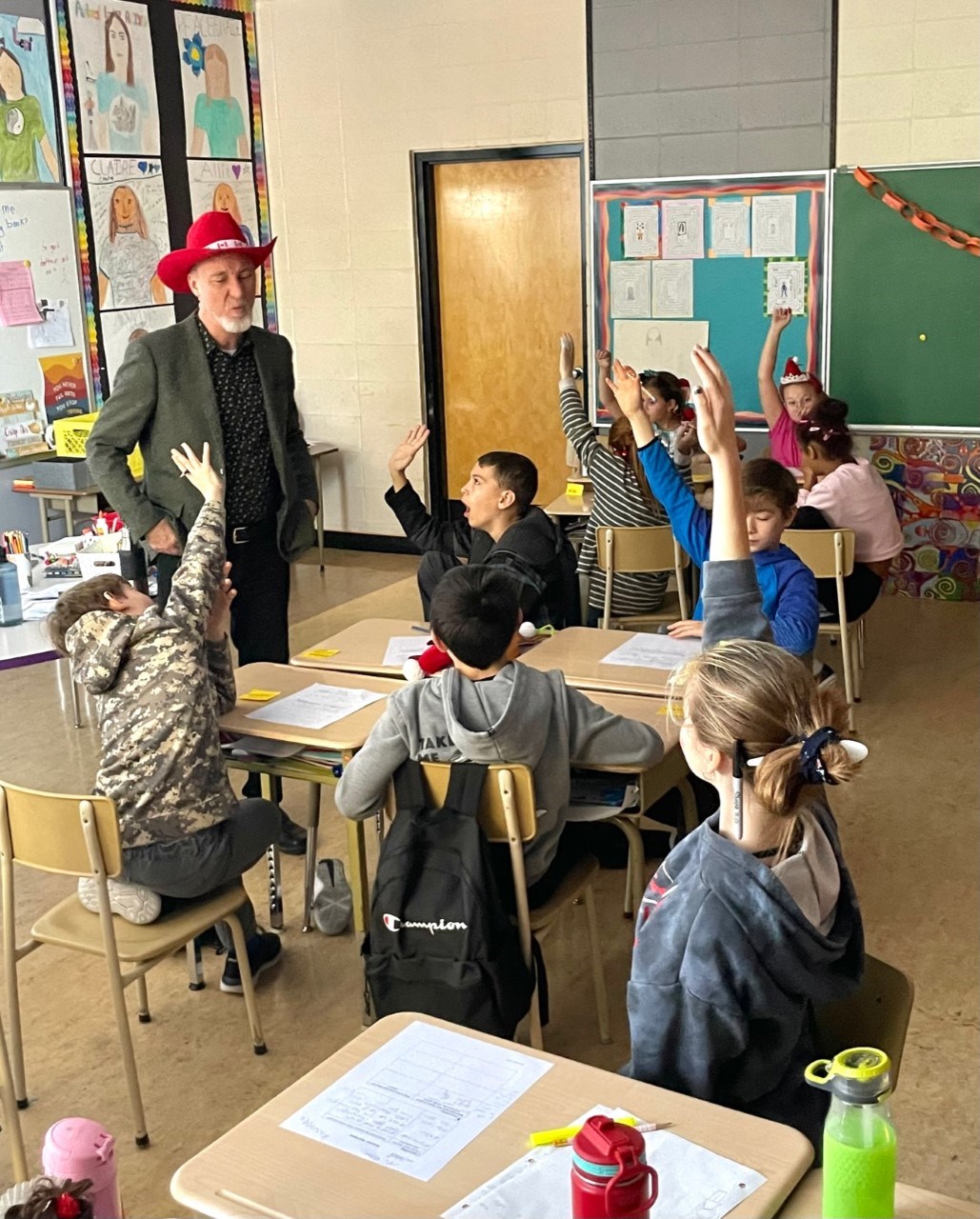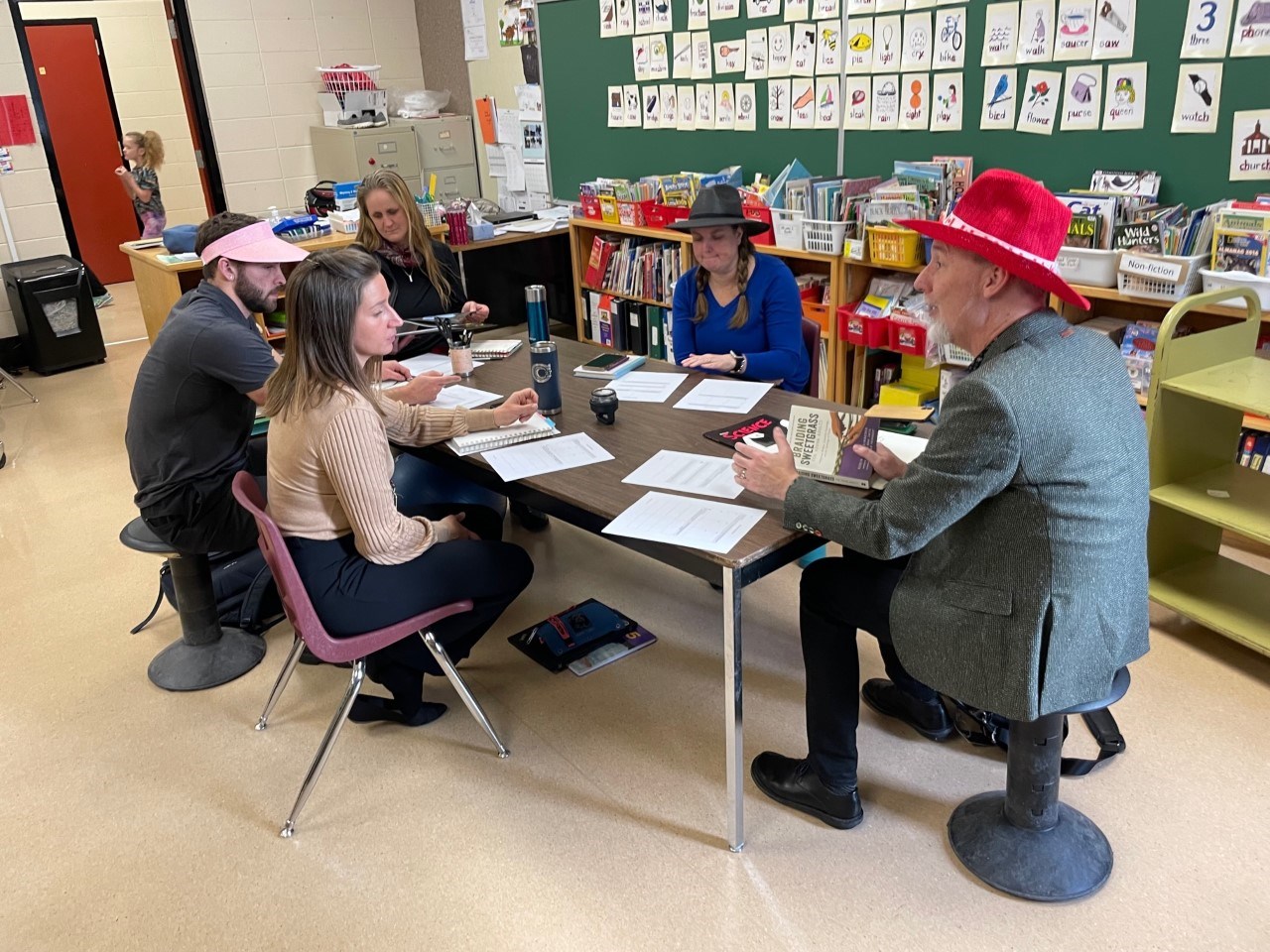 Teachers from Mile 108 Elementary and Forest Grove Elementary joined six Horse Lake Elementary staff members to work with UBC Professor and Learning Consultant, Leyton Schnellert, in teaching non-fiction literacy topics. The session involved connecting, processing, and personalizing Key Ideas from text, and our grade 5/6 students were one of the first classes to work with Monique Gray Smith's brand-new book, Braiding Sweetgrass. Not even the distraction of Crazy Hair, Hat and Moustache Day could keep students and staff alike from actively engaging with Leyton and the key literature topics in the book! Thank you, Leyton, for another amazing learning opportunity at our school.
Thank you Murray Helmer for sharing.
---
Vertical Learning Demonstration to Help Support Student Learning
Lake City Secondary
Caroline Chupa shared her knowledge and experience with vertical learning with teachers at Lake City Secondary during a recent staff meeting. The activity had everyone engaged and interested and even came with vertical snacks!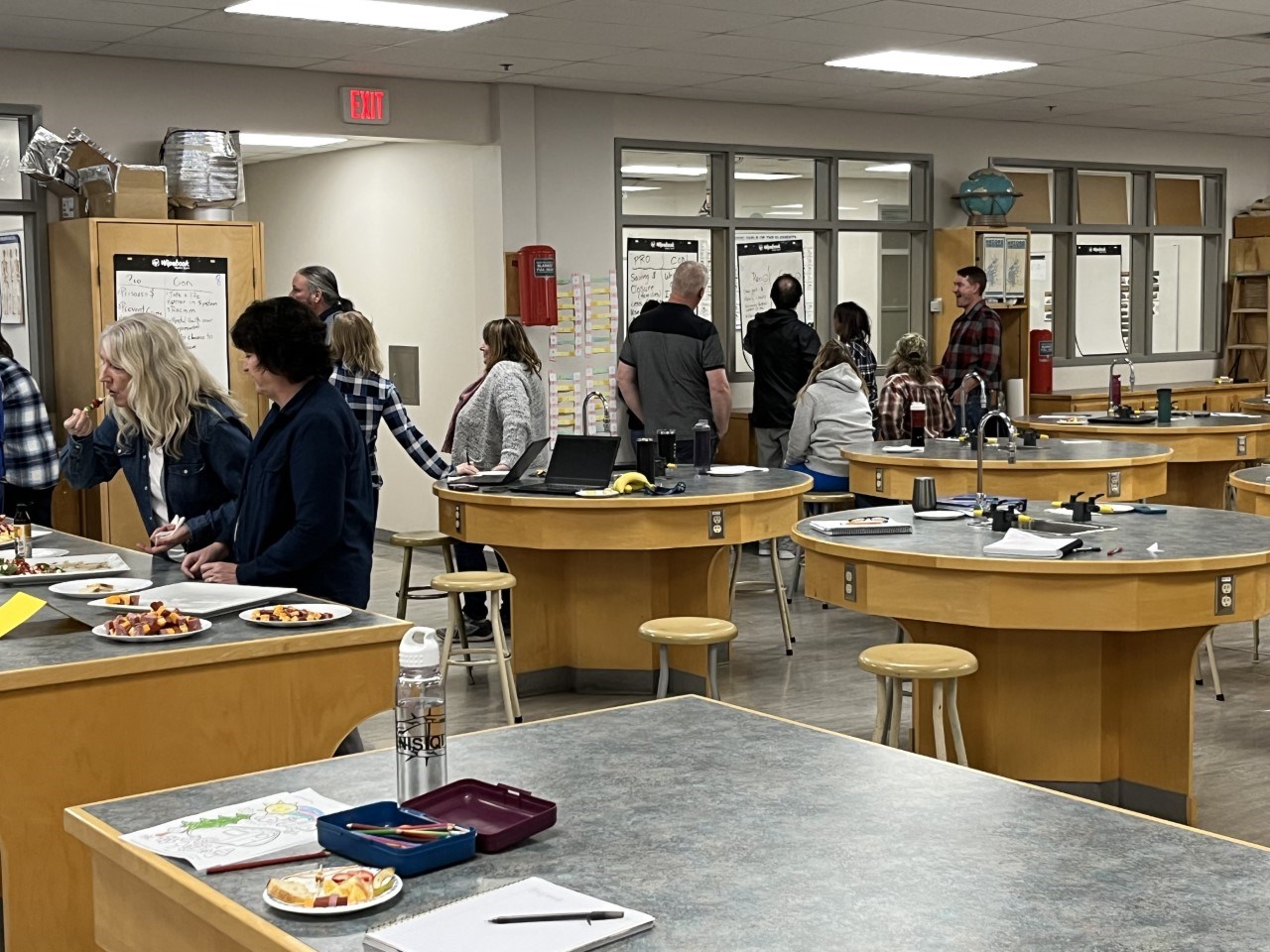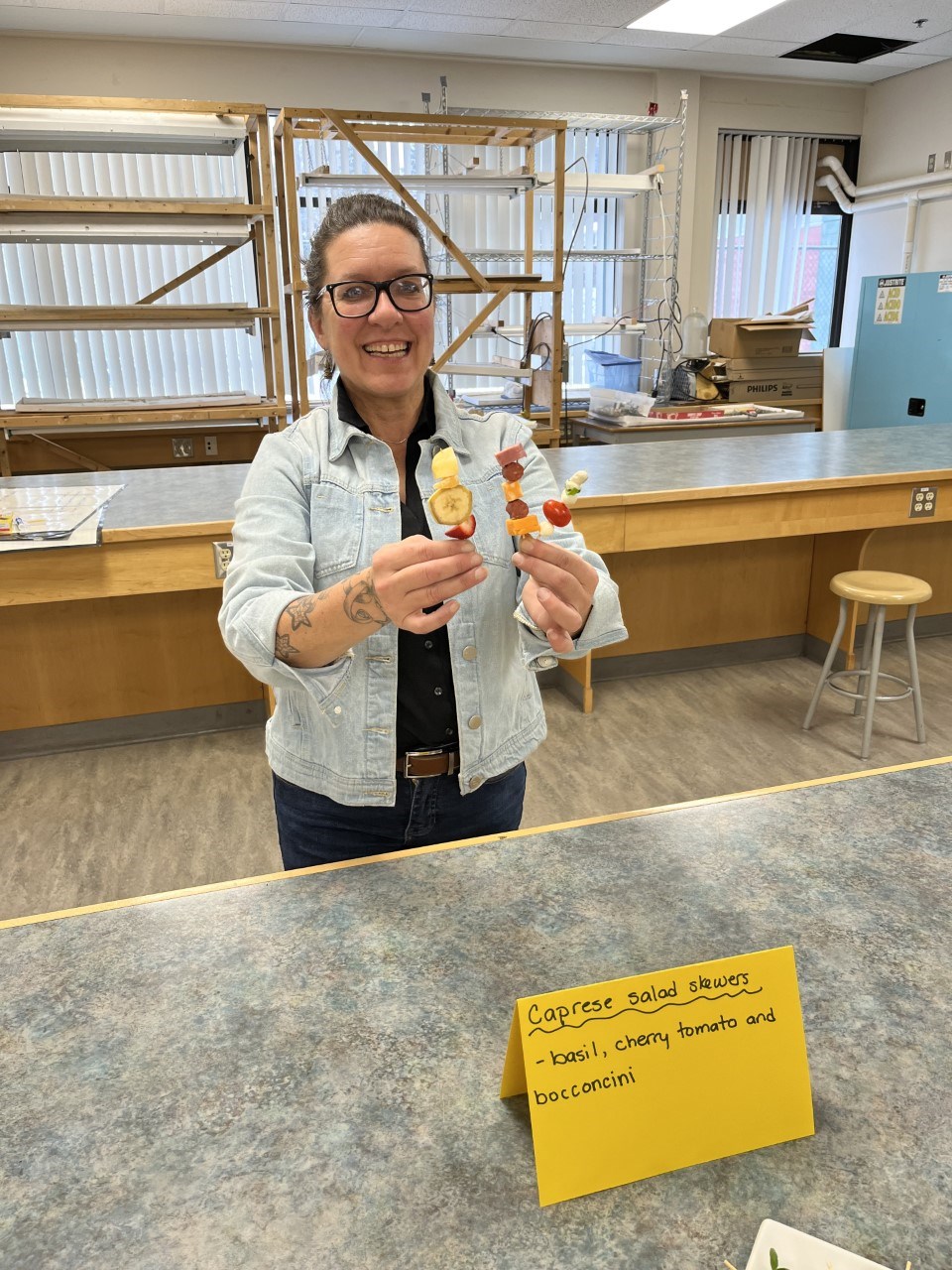 ---
Collegial Assessment of Learning
Columneetza Junior Secondary
Teachers have been gathering after school this November to discuss and assess students' literacy results from the District Assessment of Reading Team tools for Grade 7, 8 and 9. It is our common goal to work with each other to identify where we can support our learners and plan to have the best learning possible for all of our students in all subject areas.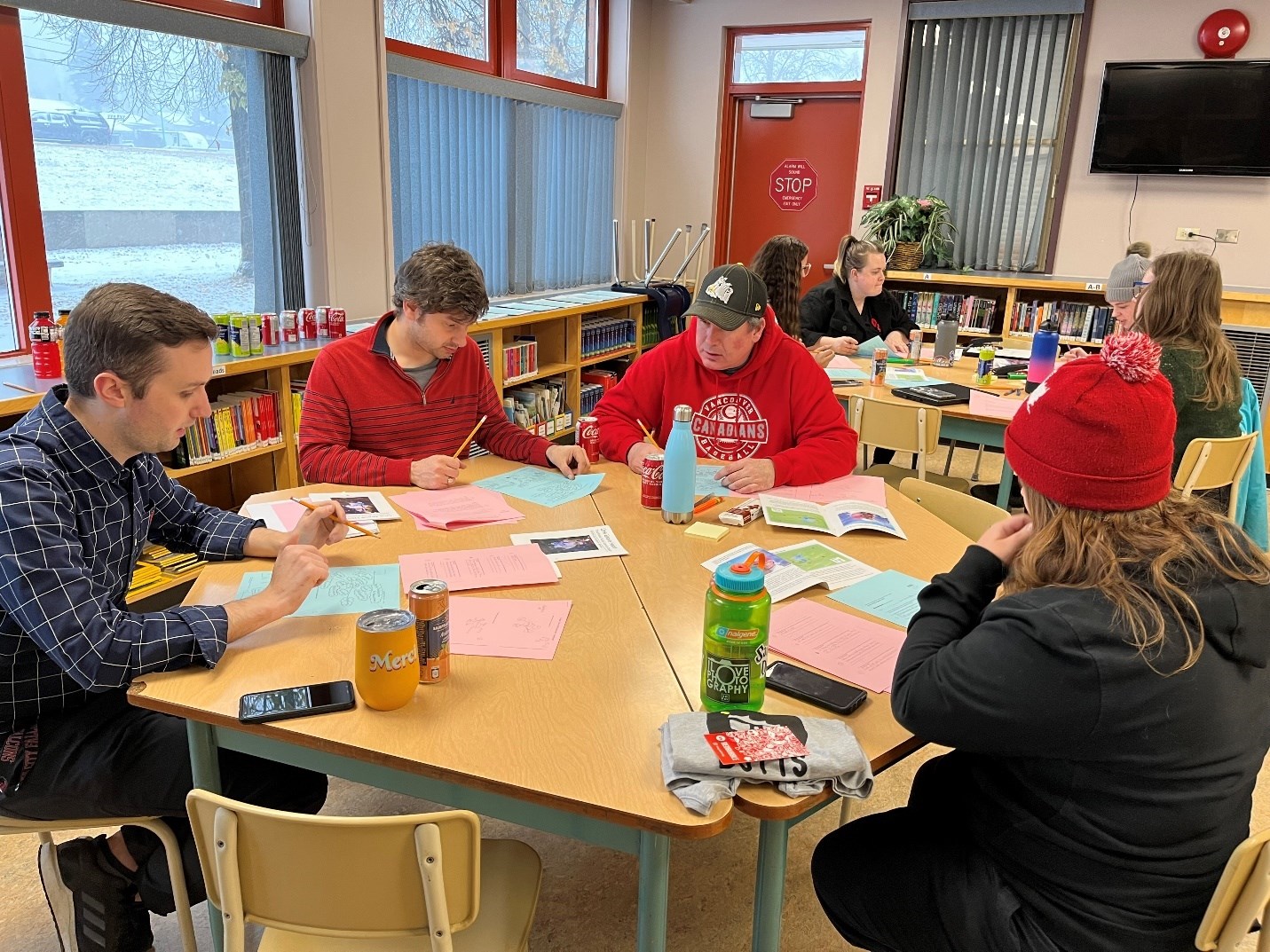 ---
Professional Learning from BC Leaders
District Pro-D
A key aspect of the SD27 District Plan for Learner Success focus is enhancing instructional capacity. This is how it's done with BC education leaders like Carole Fullerton and Dr. Leyton Schnellert working with curious educators at Nesika Elementary.
Thank you Holly Zurak for sharing!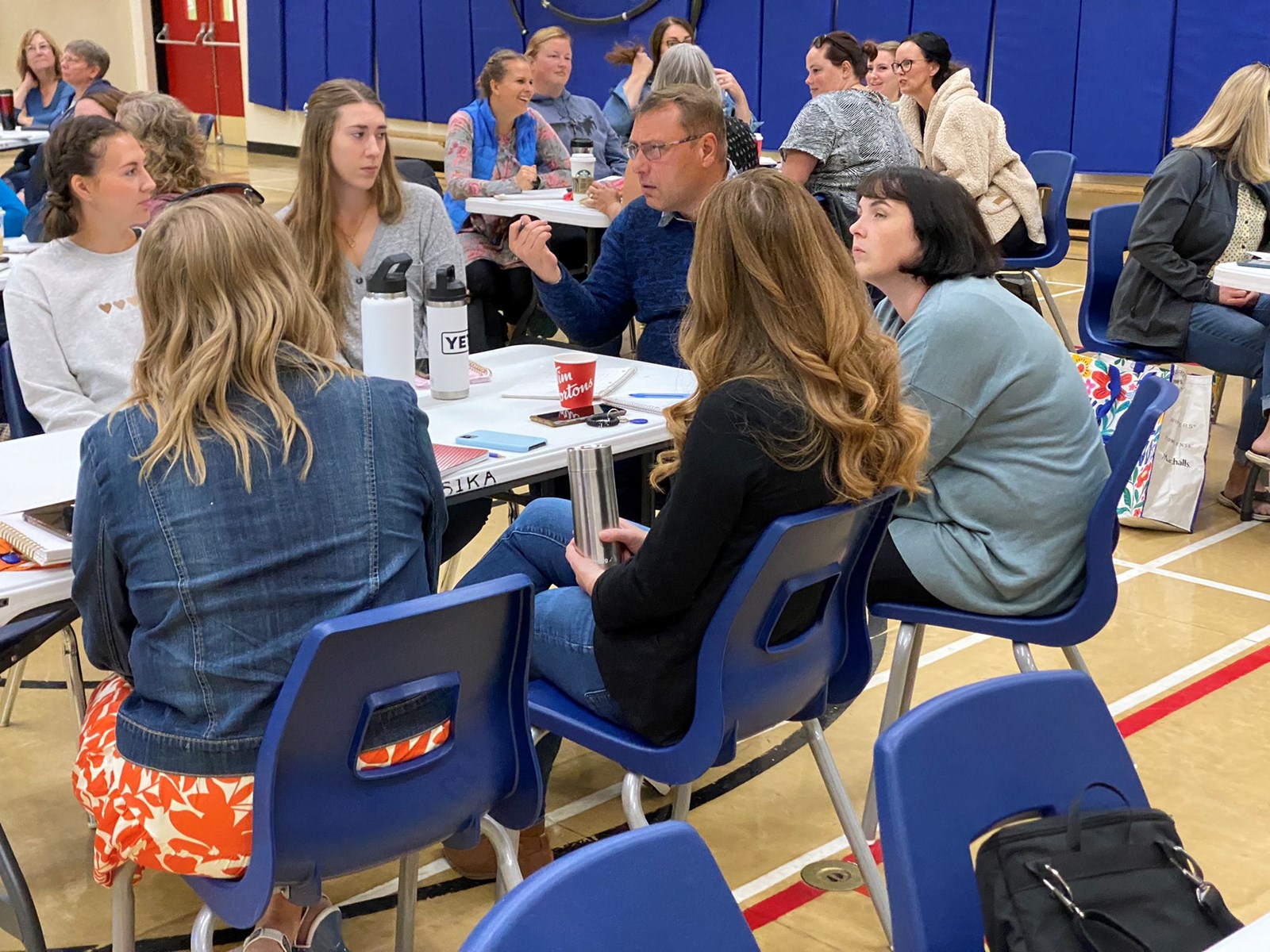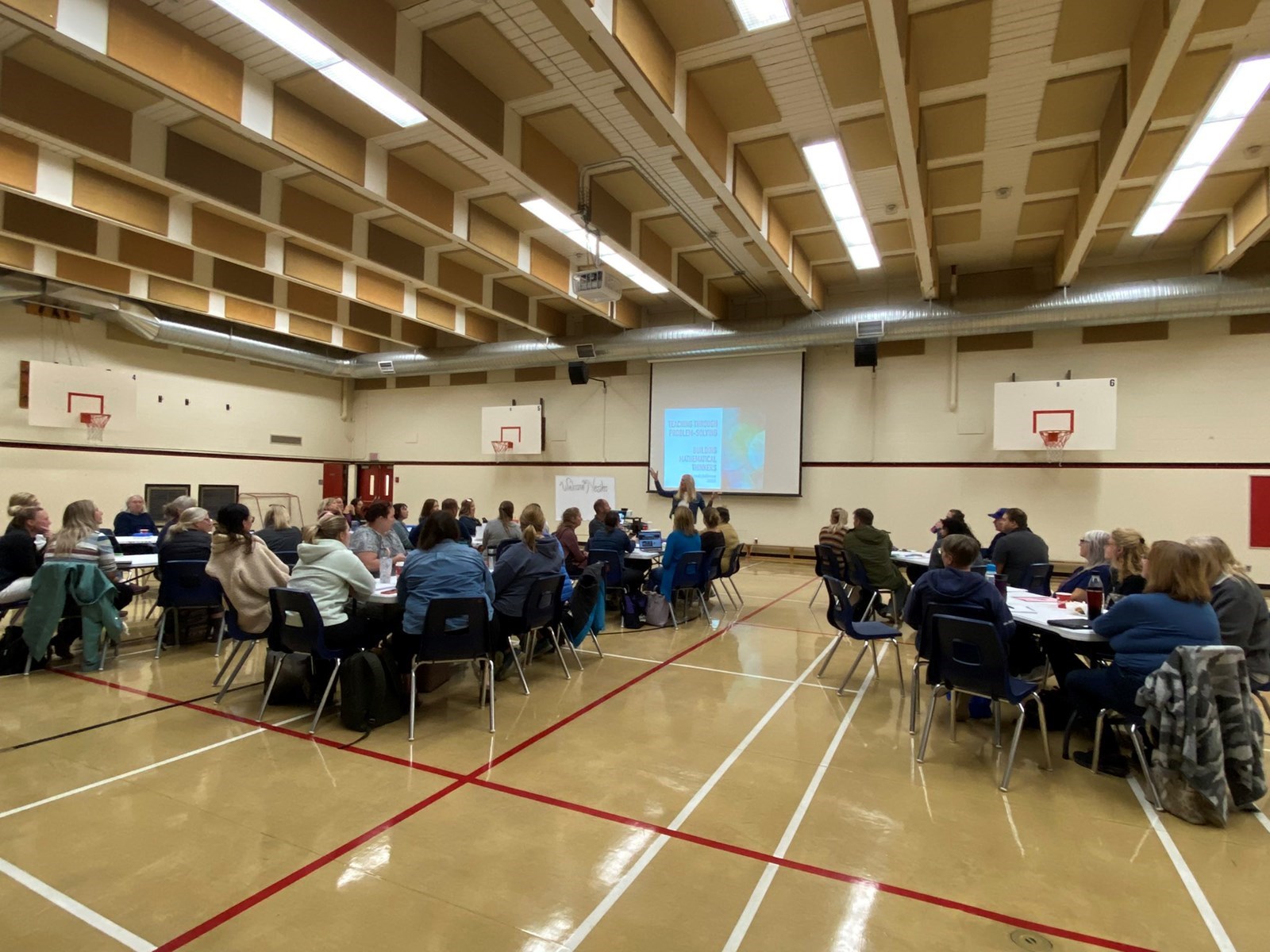 ---
Horse Lake Staff Engages with Carole Fullerton
Horse Lake Elementary
On Thursday, September 22nd, the primary teachers of Horse Lake Elementary had the privilege of working with Carole Fullerton; designing, teaching, and debriefing a lesson on place value for a class of our grade 2/3 students. The following day, a number of our intermediate teachers spent their Pro D day with Carole, learning how to use manipulatives to teach concepts with ratios and fractions. These strategies will be employed in our classrooms as we work toward improving student numeracy as part of our School Plan for Learner Success.
Thank you Murray Helmer for sharing!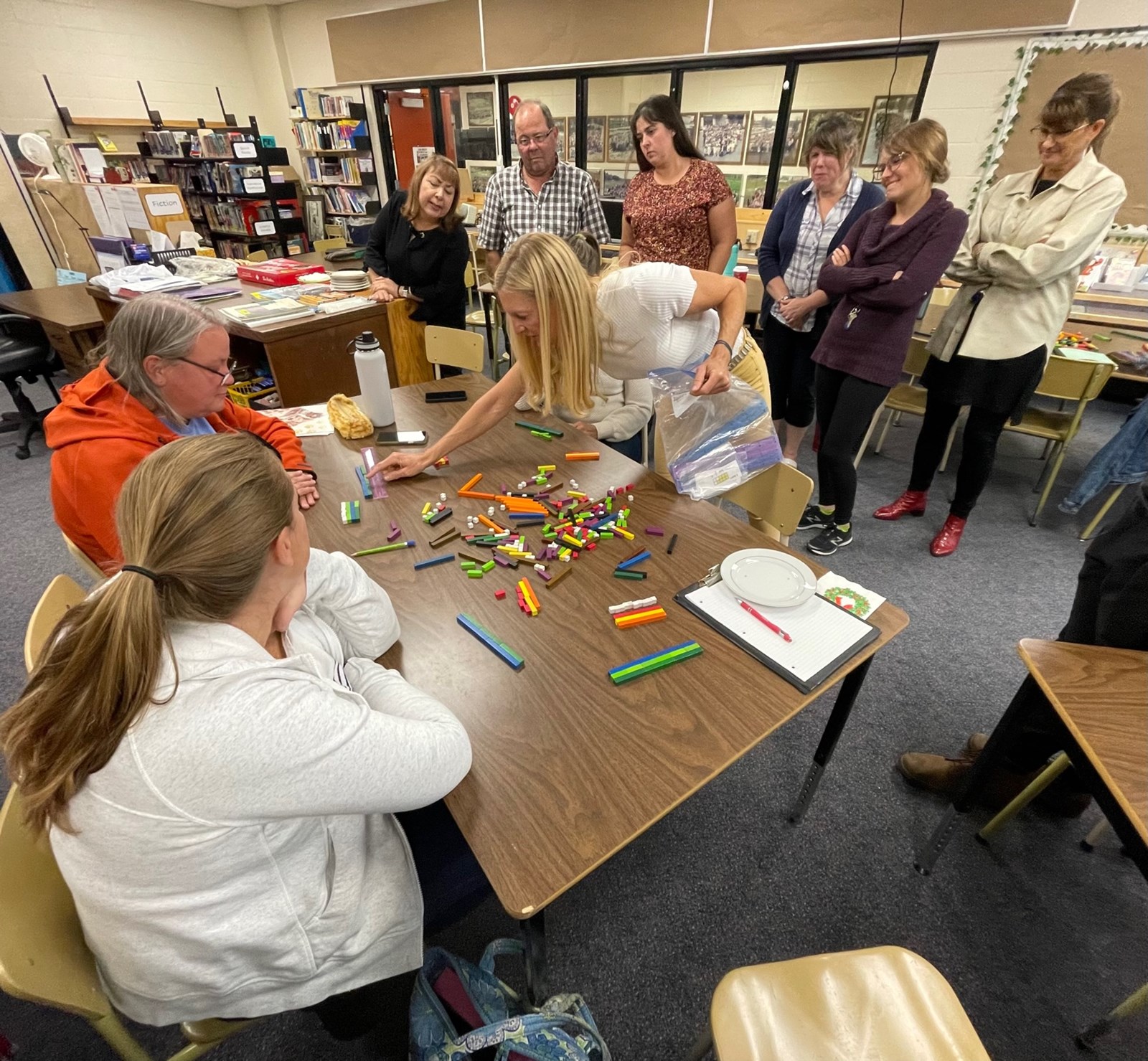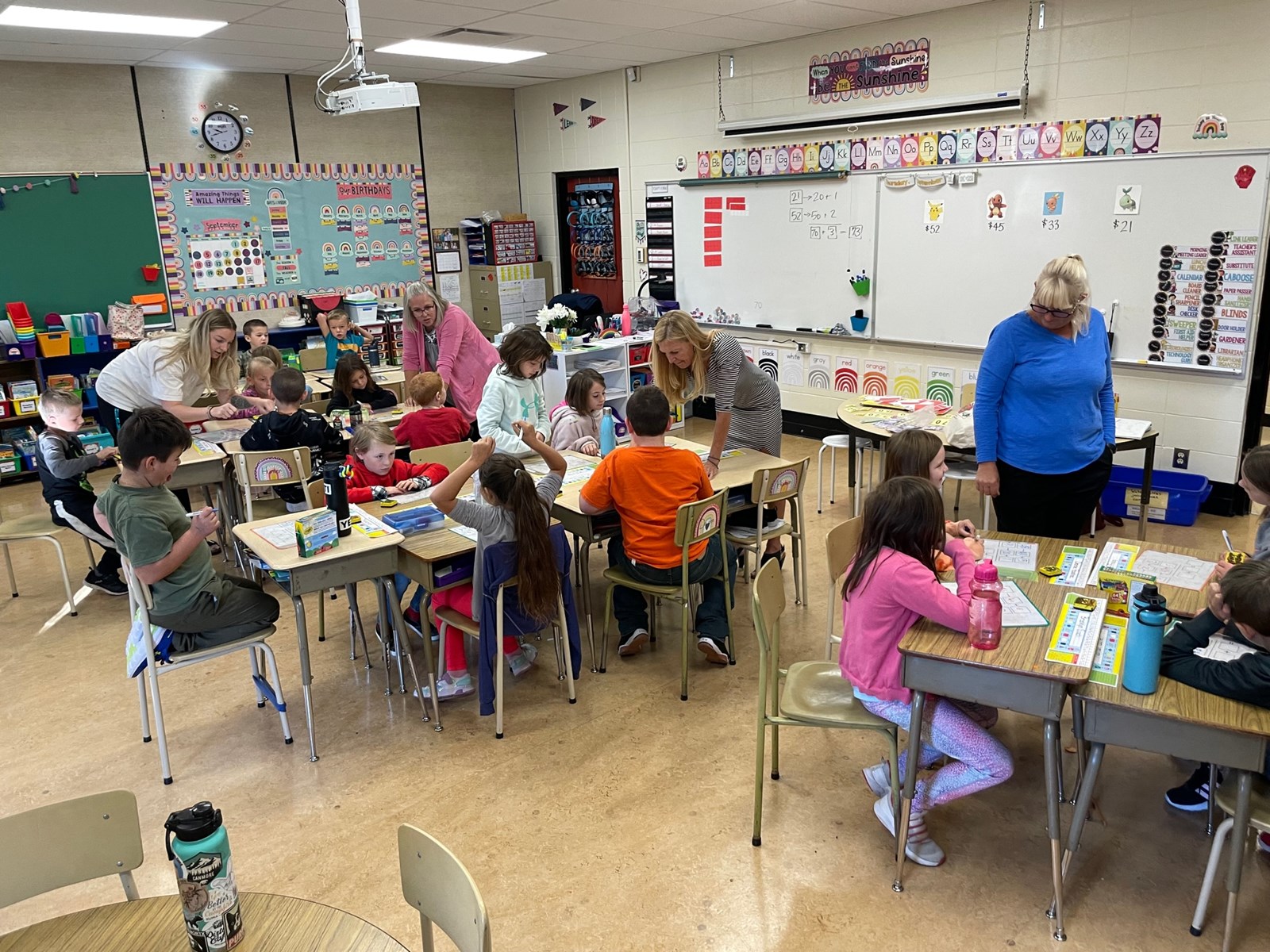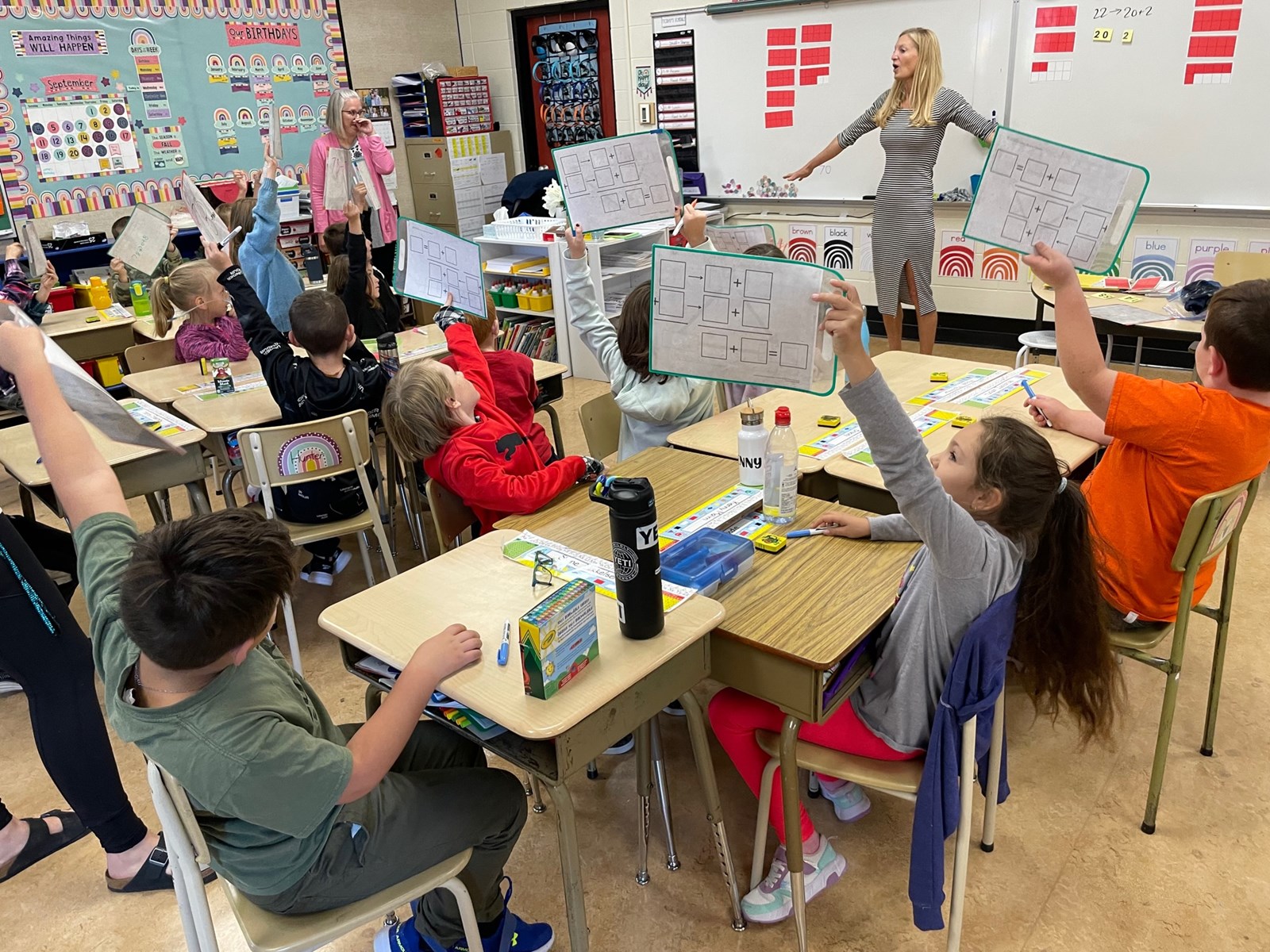 ---
Carol Fullerton Math
150 Mile Elementary
Re-thinking the teaching lesson from the traditional model to posing an open ended question, allowing concrete activities with manipulatives and discussion, and ending with teacher delivery.
Thank you Rebecca Johnson for sharing!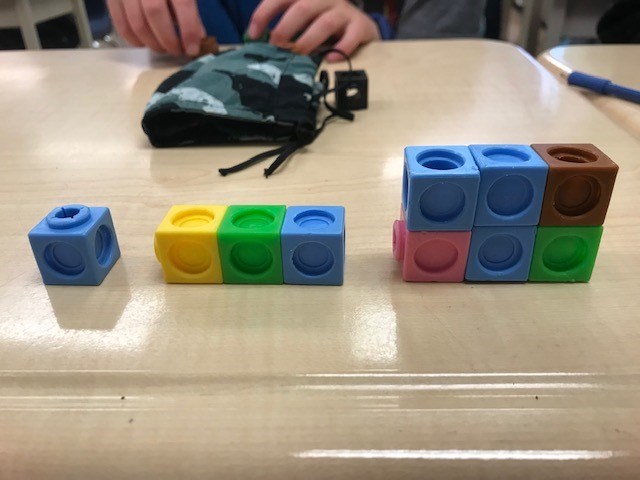 ---
Learning a New Dance Together
Chilcotin Road Elementary
Students, parents and staff learn a new dance together during our Primary assembly.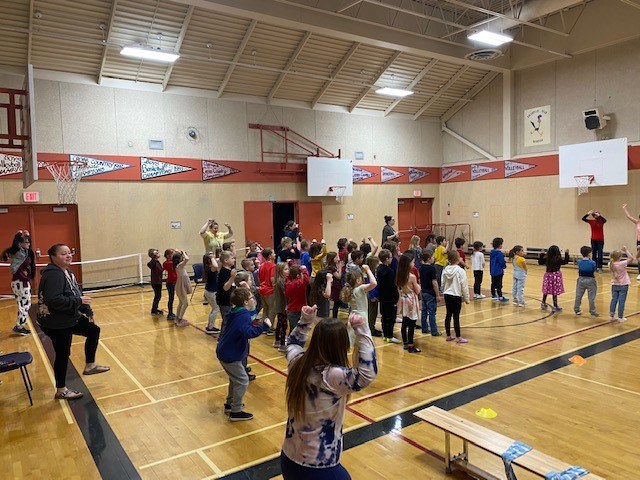 ---
Professional Development Day
Mountview Elementary
Mountview Elementary had a learning round on April 28th with Peter Liljedahl. The intermediate teachers had the opportunity to learn how to engage the students in Math questions on vertical surfaces and how to extend the students thinking.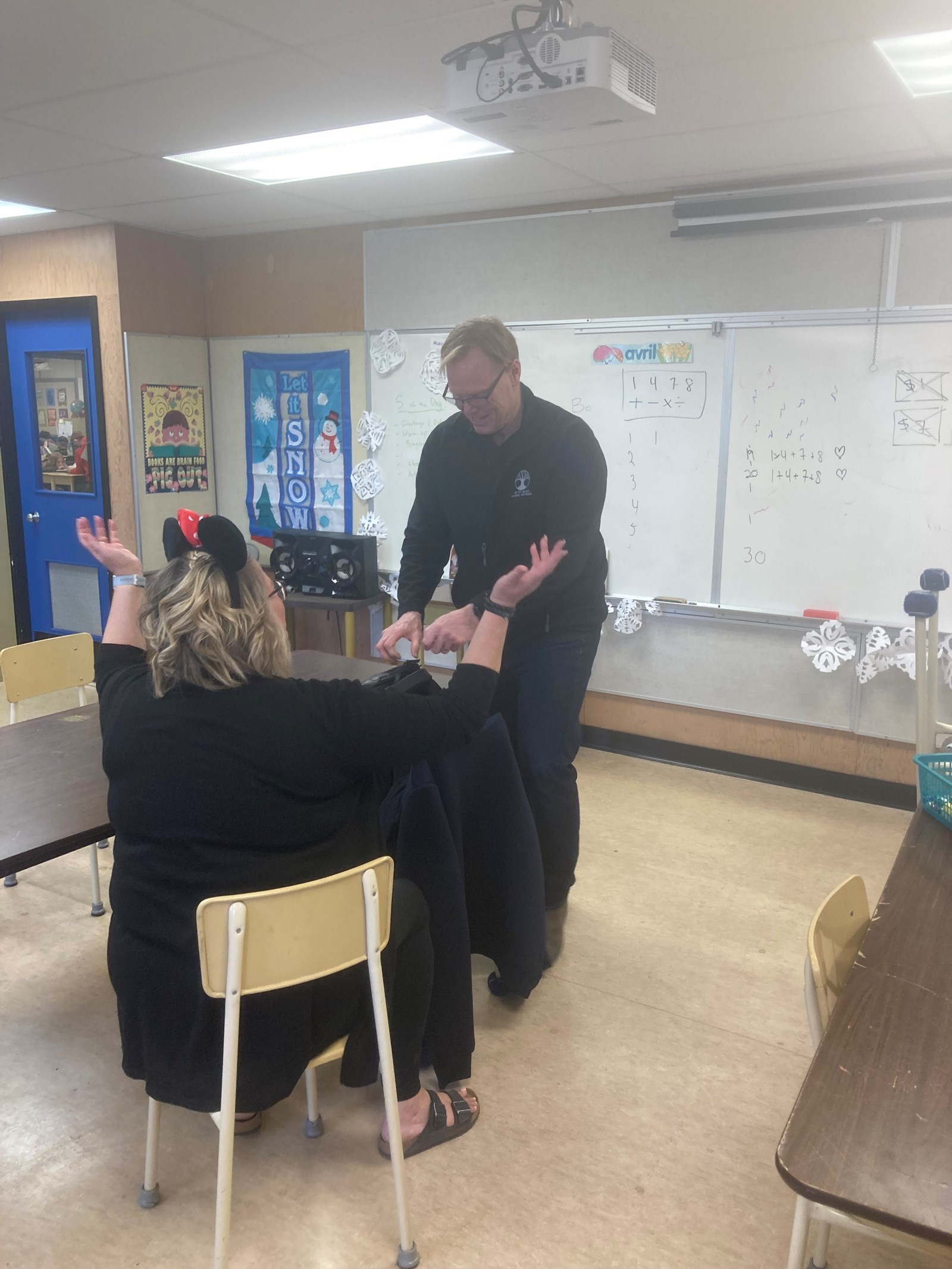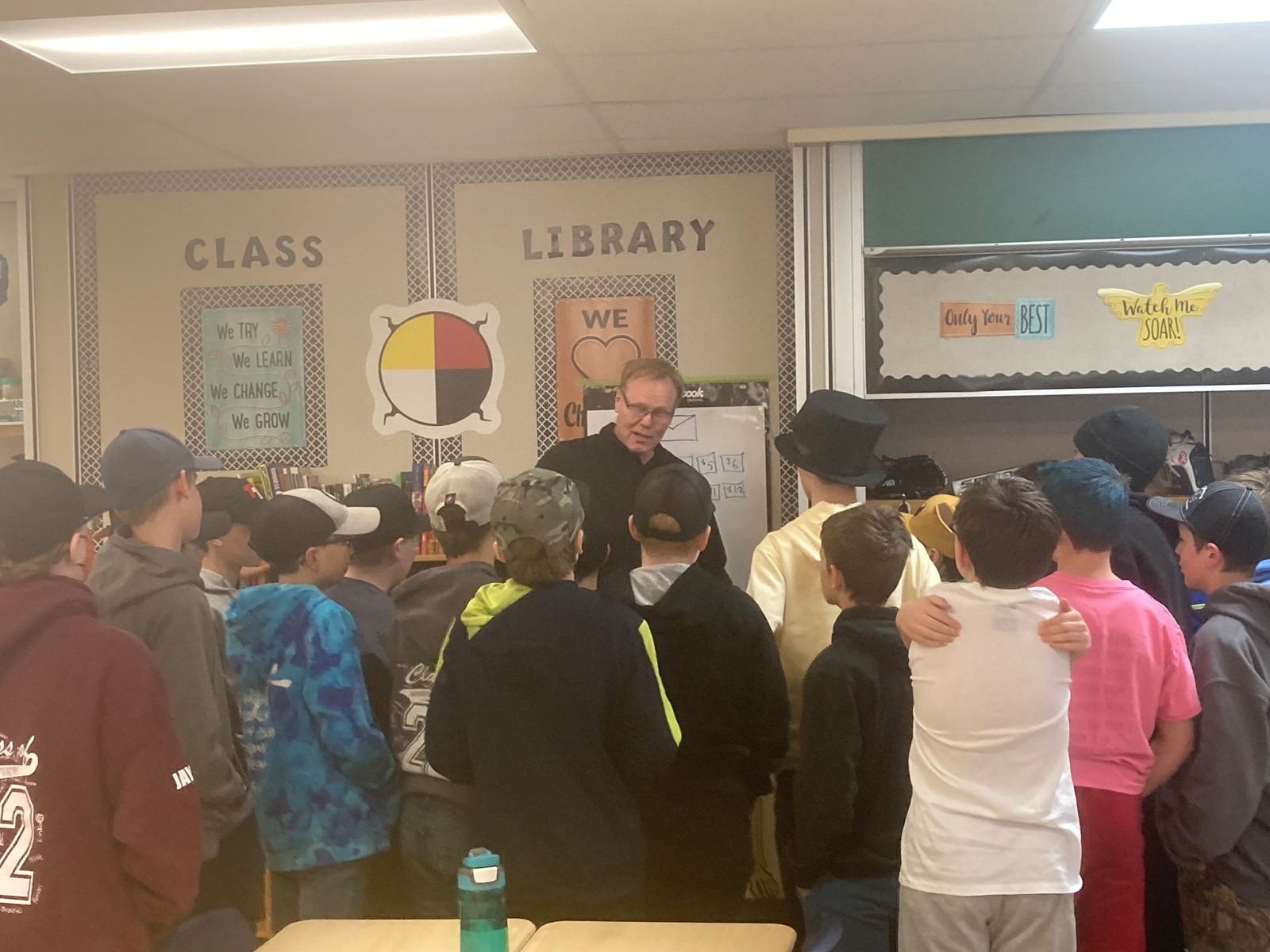 ---
SD27 Teachers Enjoying Outdoor Ed with Dave Quinn
District Pro-D
A Horse Lake teacher enjoying professional development with teachers from Marie Sharpe.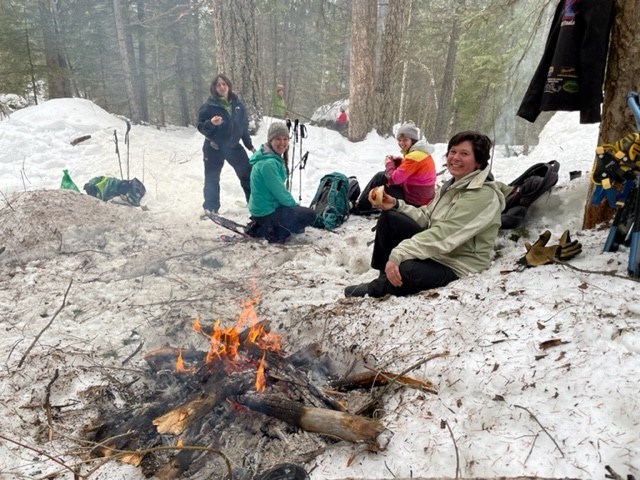 ---
Carole Fullerton's Workshop
Big Lake Elementary
The teaching team at Big Lake continue their explorations in engaging young mathematicians with good questions at Carole Fullerton's workshop.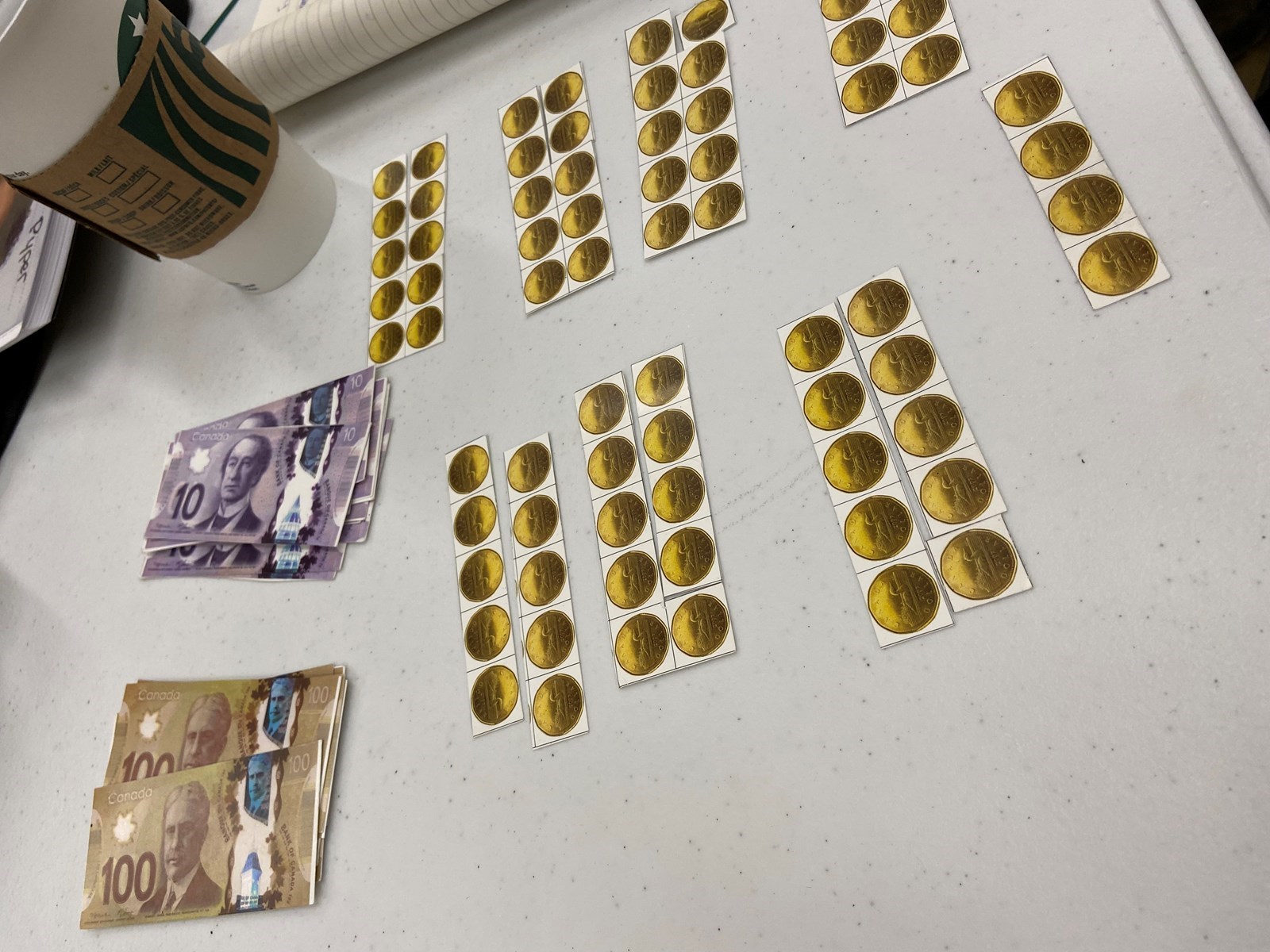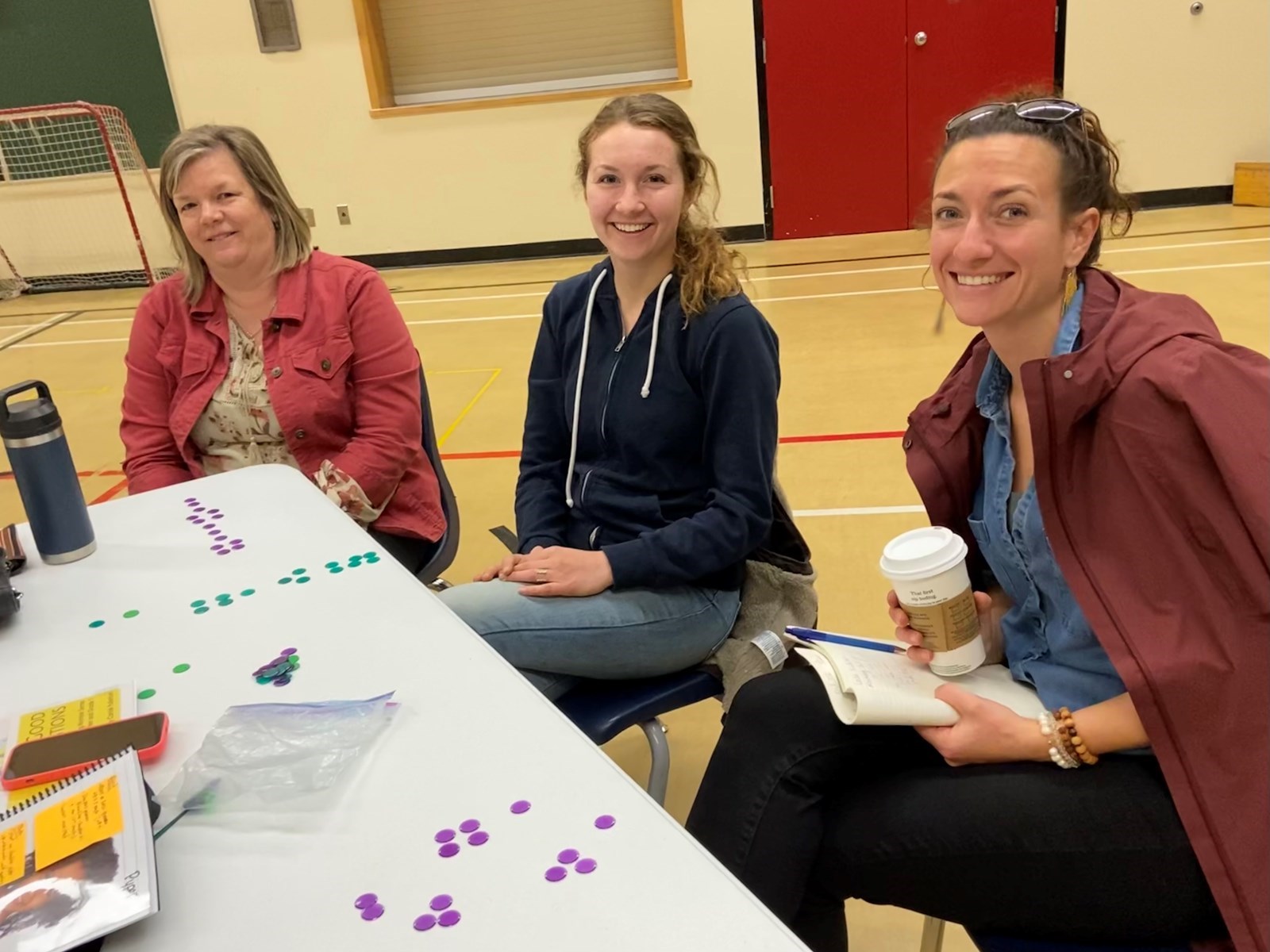 ---
Non-Instructional Day
Naghtaneqed School
Naghtaneqed staff participated in the Chilcotin War Module workshop. Naghtaneqed School is located in the Chilcotin community of the Xeni Gwet'in in the beautiful Nemiah Valley. Staff were able to bring their knowledge of the Chilcotin War to the learning event and were able to take back from it an increased capacity to teach the unit within their Chilcotin Language and Culture classes. Important take aways included books and a unit plan with resources. June Williams's said, "The work done on the Chilcotin unit has helped me feel confident about teaching the unit. In the past, students have wanted to do the Chilcotin War as a play, but I hesitated because I wasn't sure I had all the facts. Now I can teach about it." April 29, 2022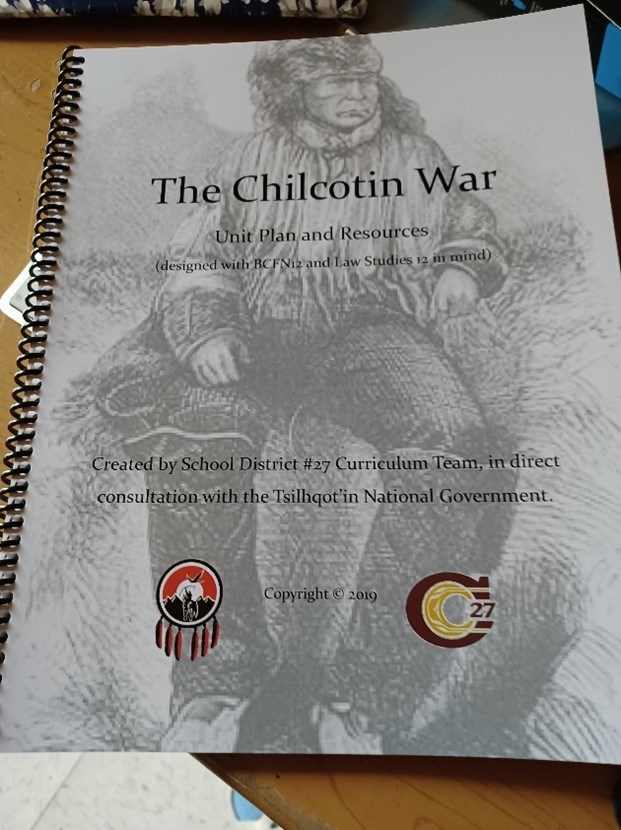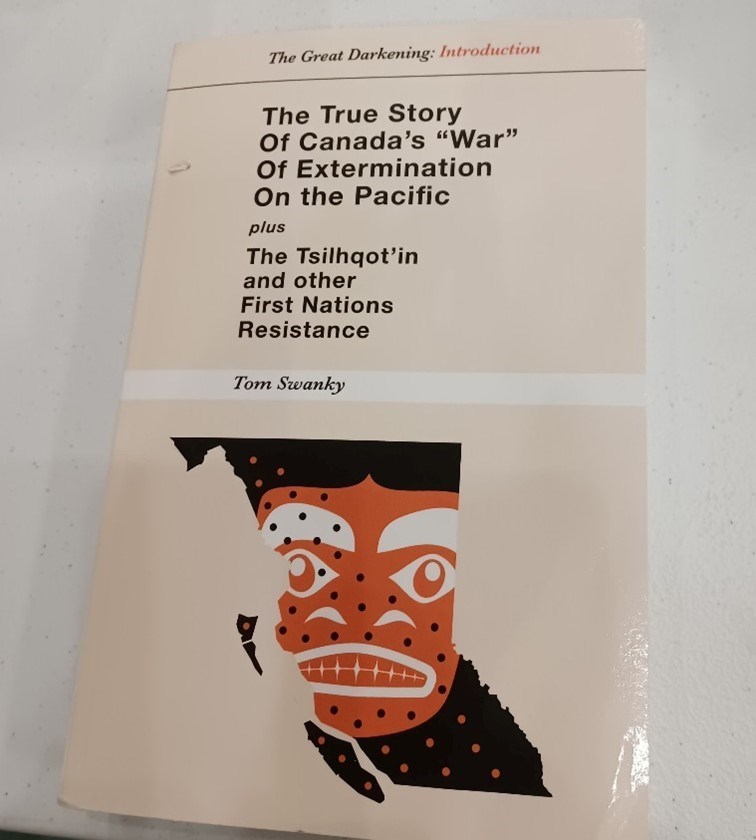 ---
Carole Fullerton's Visit
Nesika Elementary (Pro-D)
"During Carole's visit at Nesika she taught a master numeracy lesson in my classroom. Seven of my primary teaching colleagues were released to take part with us. I valued the time I had with Carole and my colleagues prior to the lesson; we had discussions about basic fact fluency, reaching diverse learning needs, and assessment. During her lesson she demonstrated how to scaffold students learning for new math concepts using rich numeracy language and demonstrated the importance of hands-on learning. Afterwards, she spent time consolidating our learning and answering our questions. I am very grateful for the opportunity to work with Carole; it allows me to strengthen and grow my teaching practices so that all students can be successful." - Melissa Therrien, grade 2/3 Nesika Elementary.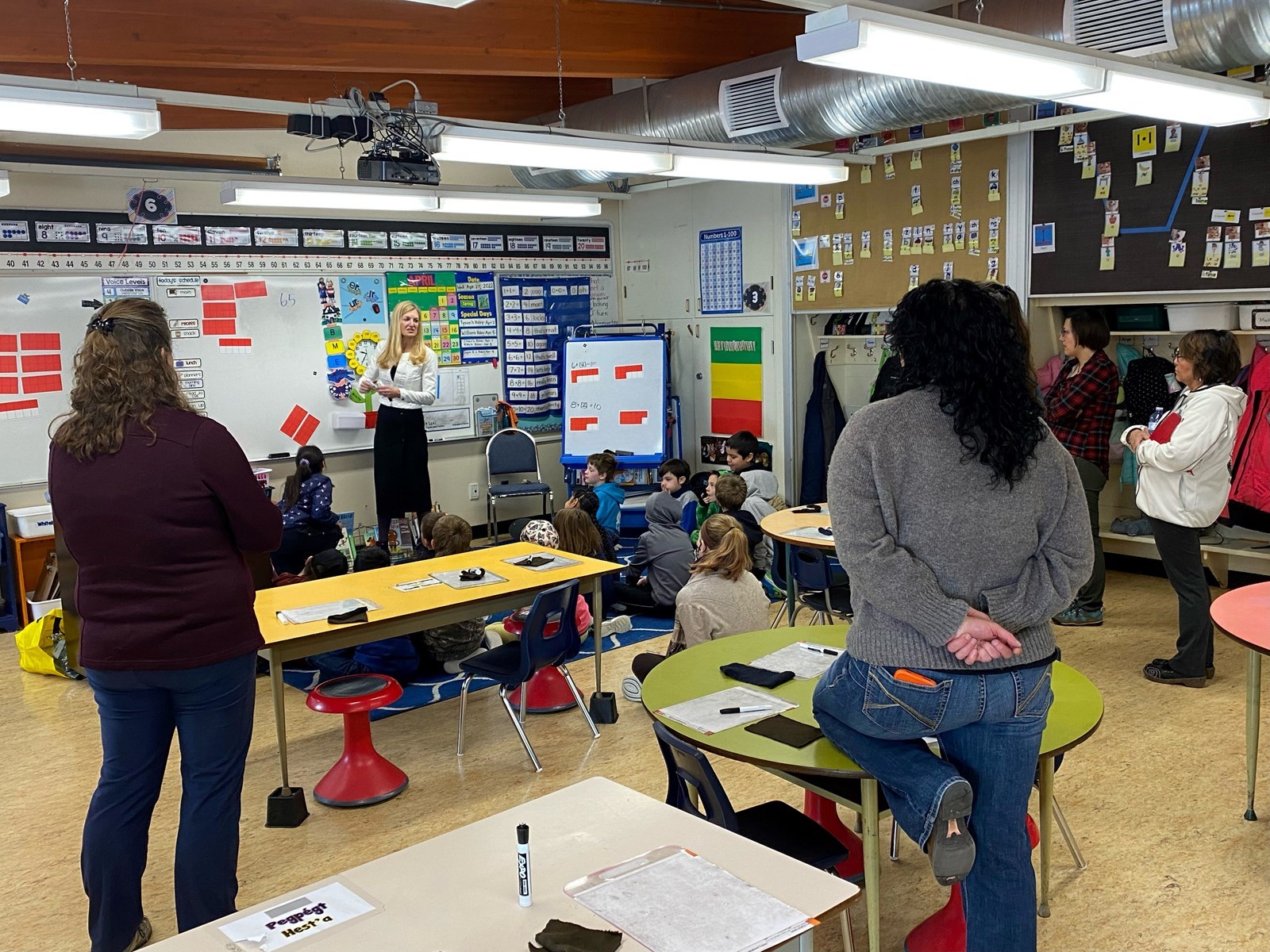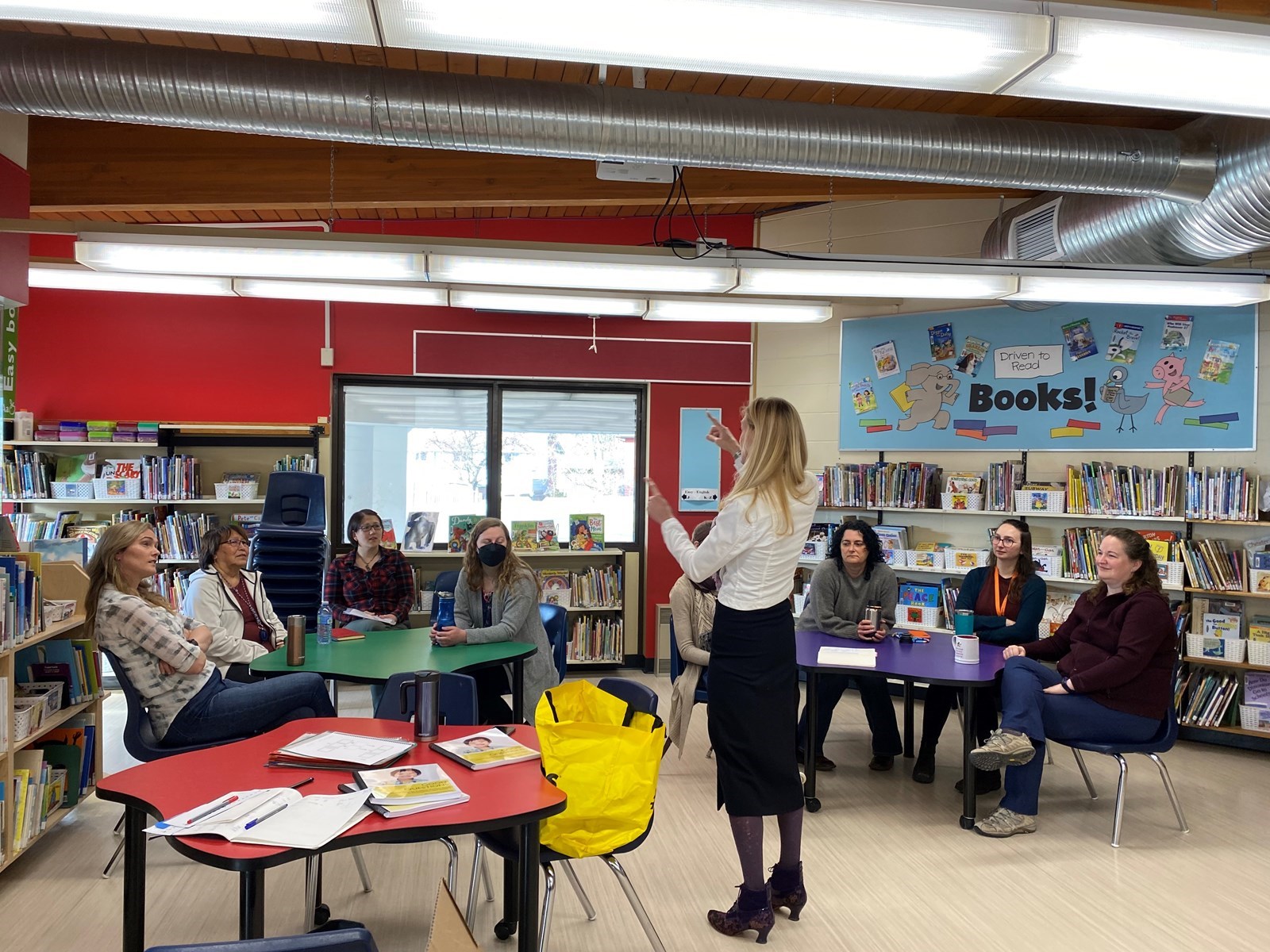 ---
Peter Liljedahl Pro-D Learnings
Lake City Secondary
Peter introduced activities other than the whiteboard, designed to encompass sections of different curriculum. He gave us great examples of assessments, I learned through his guidance assessment of different subject areas, based on solid reasoning from research he's conducted. – Caroline Chupa
I learned for assessment to be effective, feedback needs to be immediate, in the moment, as students are doing the task. Even the next day is not timely enough. Working off exemplars is ideal: 1 great, 1 okay, 1 poor example. Have students rank them and figure out what makes them good or bad. This works really well for writing and a 'three column rubric' is the best for student self-assessment as it is concise and easy to understand. – Lori Munroe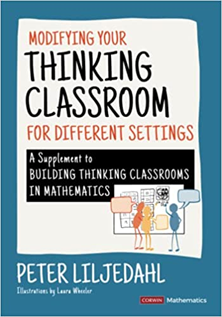 ---
Professional Development Day
Peter Skene Ogden Secondary
Today PSO staff worked with Peter Liljedahl on vertical learning and ways it can be implemented in the classroom regardless of the content while PSO teachers worked together to find supports for IEP students in the classroom and integrate the students' IEPs more fully in the classroom.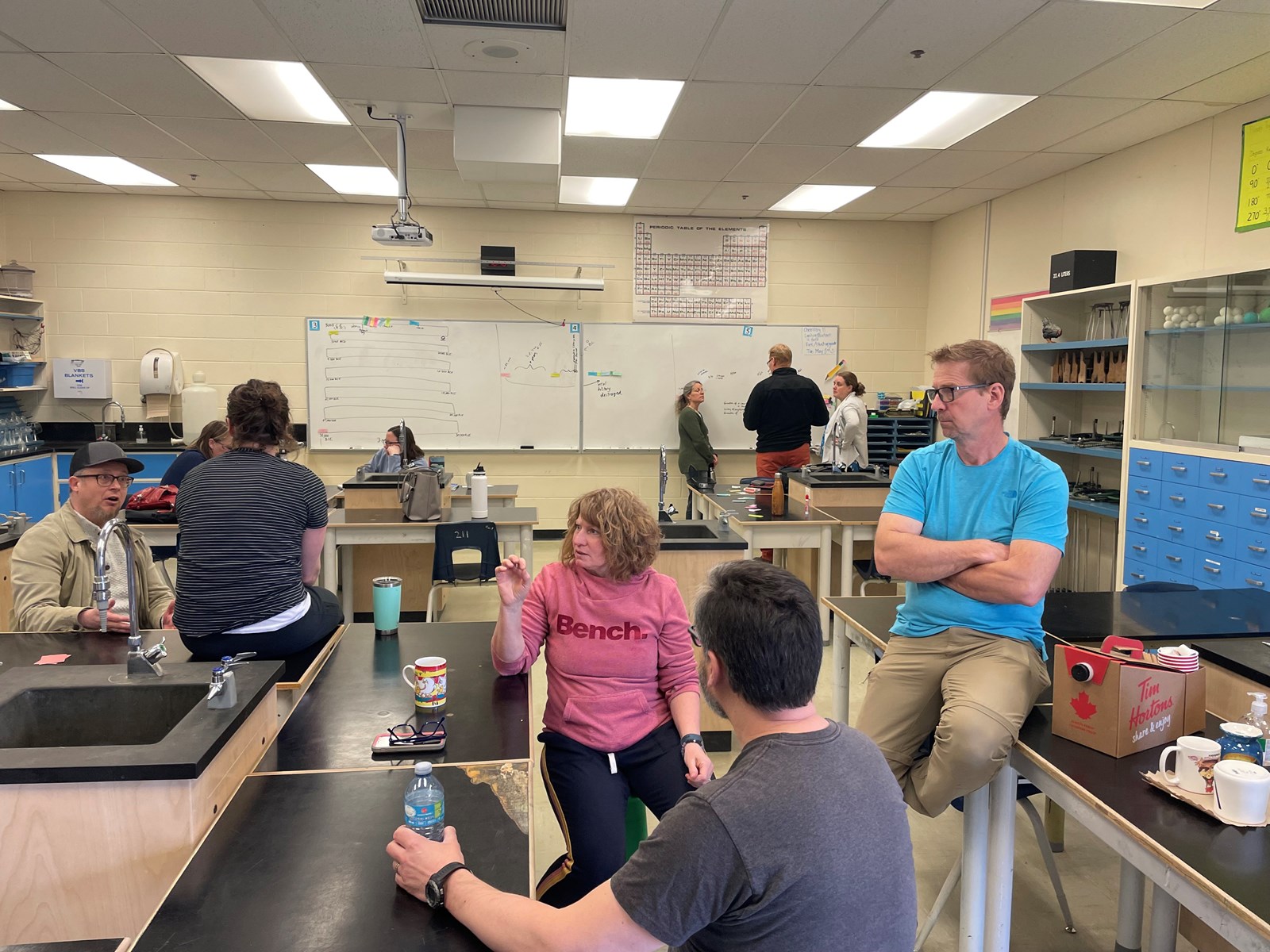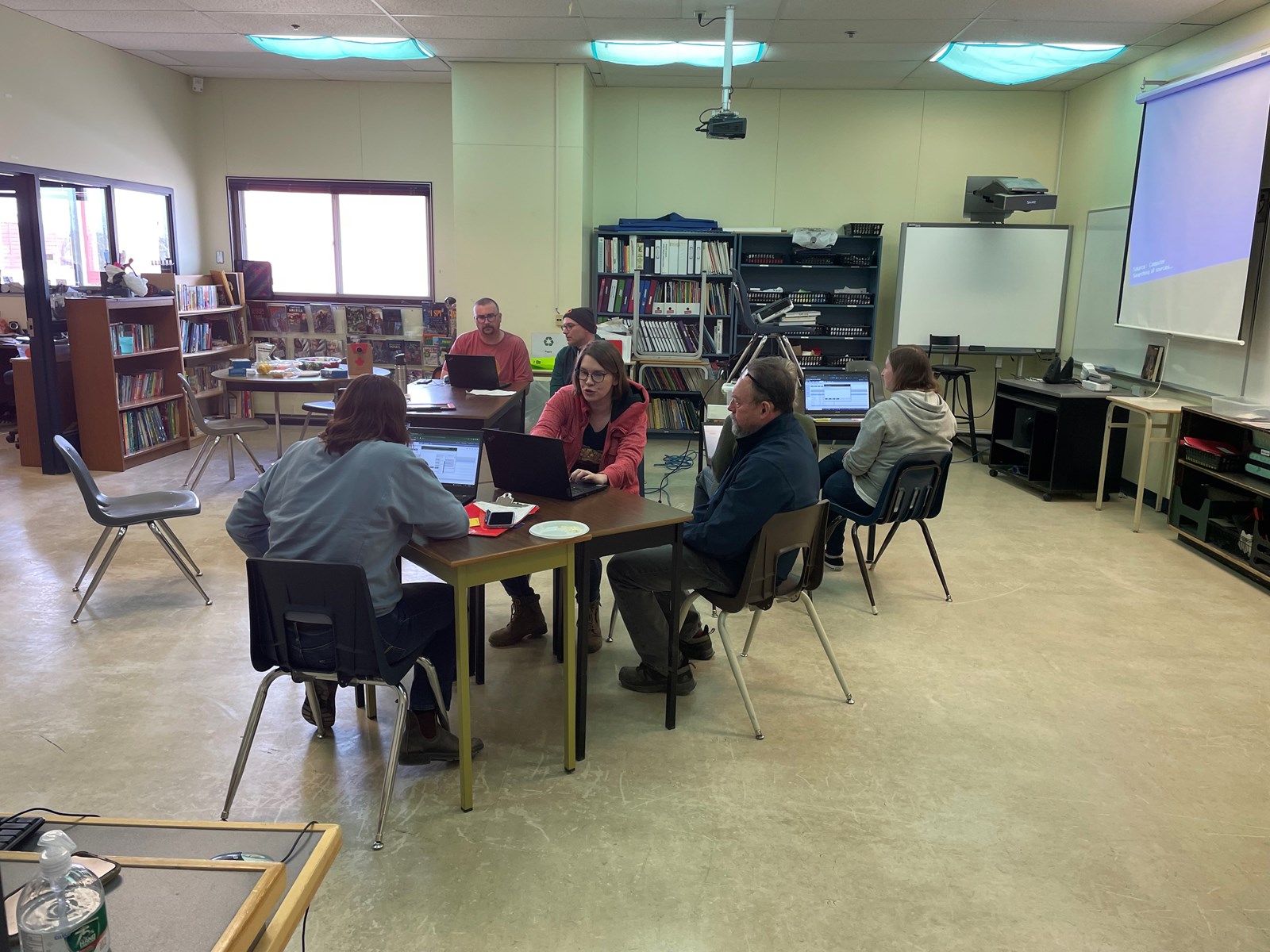 ---
Building our Staff's Instructional Capacity
100 Mile Elementary
There have been many great learning opportunities for staff this year! As a school, we are always looking for ways to enhance place-based learning and outdoor education. We have also focused in on Numeracy (Carole Fullerton), Indigenous Education (Monique Grey Smith), and Inclusive Education (Shelley Moore) with collaborative teams getting together to learn with and from these amazing ladies on an ongoing basis throughout the year.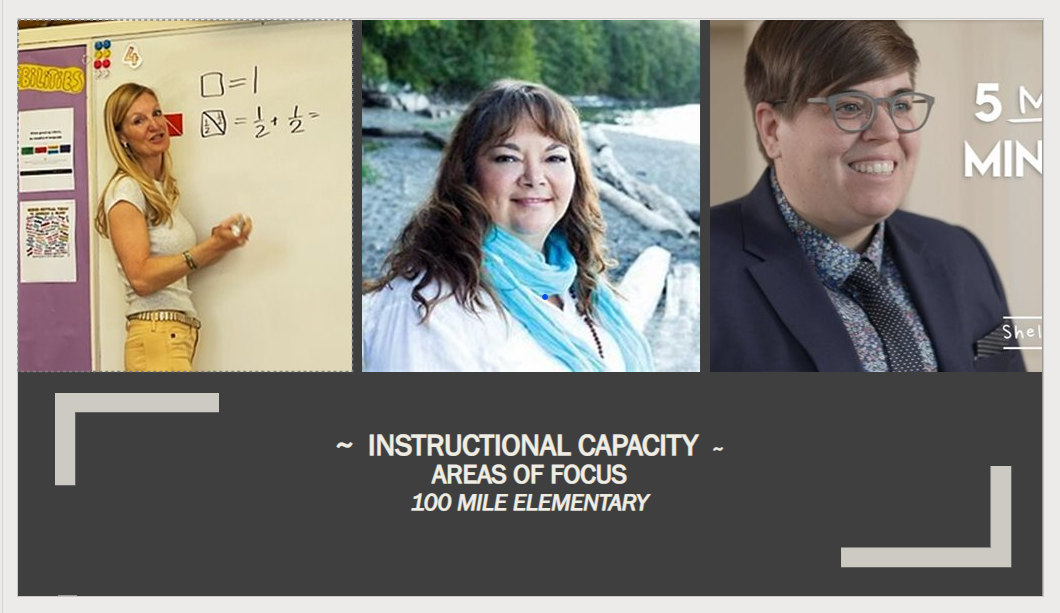 ---
Non-violent Crisis Intervention
District Pro-D
Erin Pedersen and Joy Gammie led SD27 education staff through Nonviolent Crisis Intervention (NCI) training on April 21. They taught critical de-escalation techniques as well as nonrestrictive interventions. There were many a-ha moments around the room: "Your approach changes everything." The training team has provided several sessions this year to enhance capacity across the district.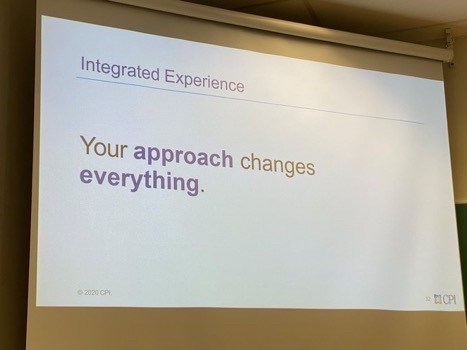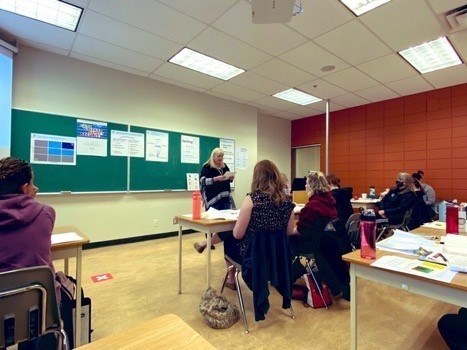 ---
EASE Training for SD27 Educators
District Pro-D
In the 2021-2022 school year 194 educators in SD27 were supported to complete training in Everyday Anxiety Strategies for Educators (EASE). They engaged in a three-hour online course about understanding and managing everyday anxiety at school. These educators have access to Ministry-approved curriculum and materials for teaching students. The EASE curriculum is now delivered K-12 across the school district to benefit all students and the adults who teach it. Common research-based approaches, and common language within schools and between schools, will increase the effectiveness of this learning. Some staff did the training individually while many staffs gathered (often over dinner) to learn together. This is an example of a systems approach to enhancing instructional capacity.
---
Teen Mental Health Literacy
Peter Skene Ogden Secondary
13 teachers at Peter Skene Ogden Secondary School completed the Teen Mental Health Literacy MOOC (Massive Open Online Course) through UBC. These teachers learned how to apply the classroom ready, web-based, modular mental health curriculum resource (the Guide) as well as upgrade their own mental health literacy. These educators can now use the resource designed to be delivered by regular classroom teachers to successfully address mental health related curriculum outcomes to students aged 12 to 19. The professional learning was very well-received. Feedback from participants: "Some of the best pro-d that I've ever done. Very interesting and informative" and "Very educational and supportive to my mental health practices."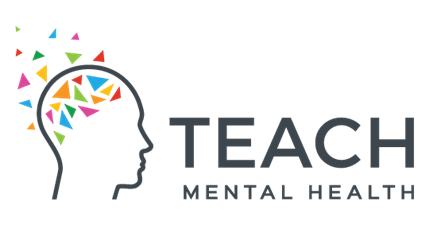 ---
Changing Results for Young Children
District Pro-D
Changing Results for Young Children (CR4YC) is a partnership between The Ministry of Education and the United Way of the Lower Mainland supporting collaborative inquiry projects. SD 27 is finishing the second year as participants in the project and looking forward to year three. On April 13, 2022, SD 27 Early Childhood Educators, Kindergarten Teachers, and Community-based Early Childhood Educators gathered for another engaging learning experience, continuing to identify and apply a strengthened understanding of quality practice associated with improving the social and emotional well-being of young children.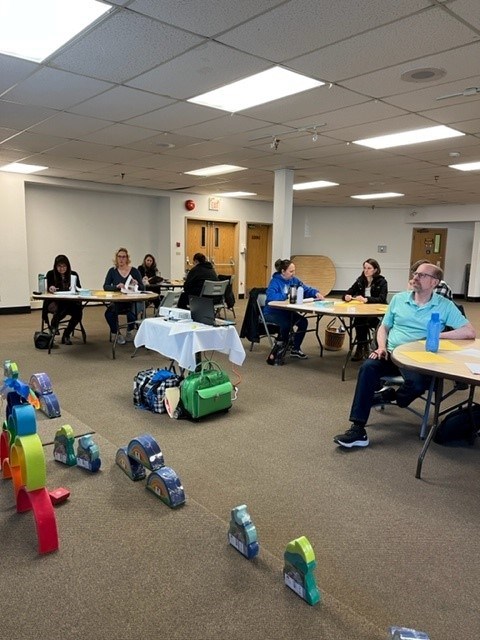 ---
Nesika School Has Gone WILD!
Nesika Elementary
Our classes are learning from HCTF Education #WildSchool facilitators and their own teachers this past January in the "Below Zero" workshops. Students rotate through four stations and spend half the day outside. No better way to spend a Wild Wednesday!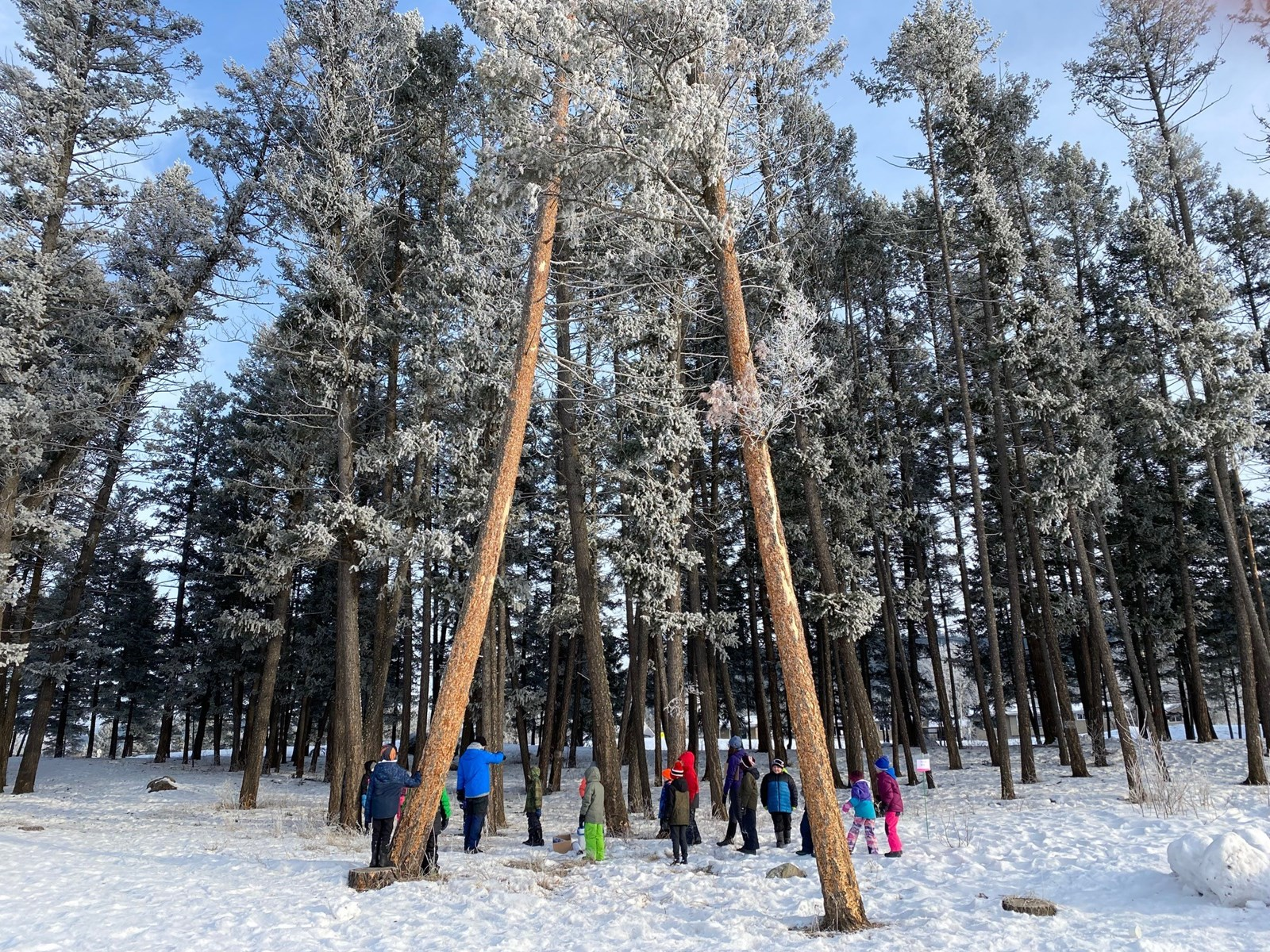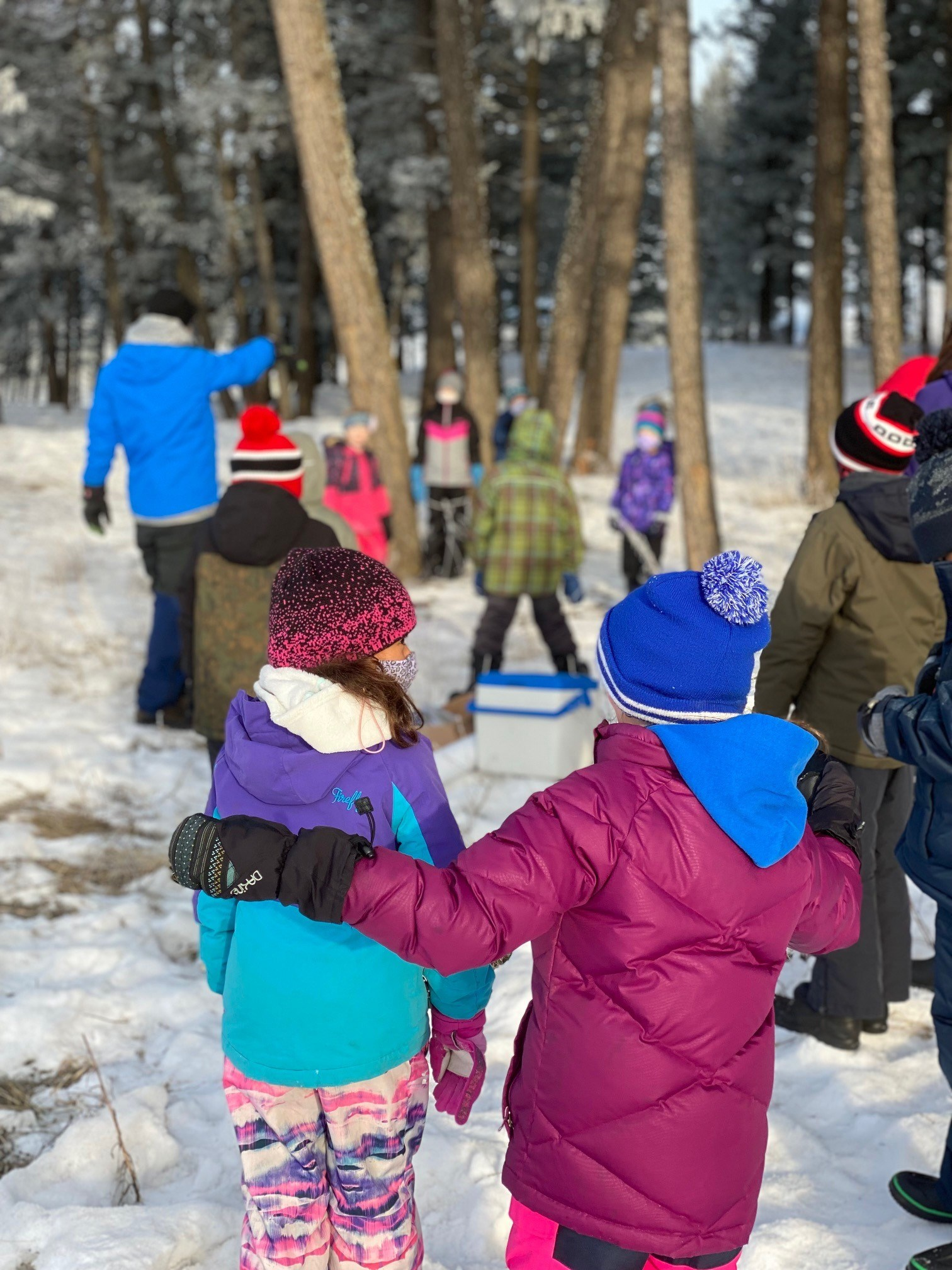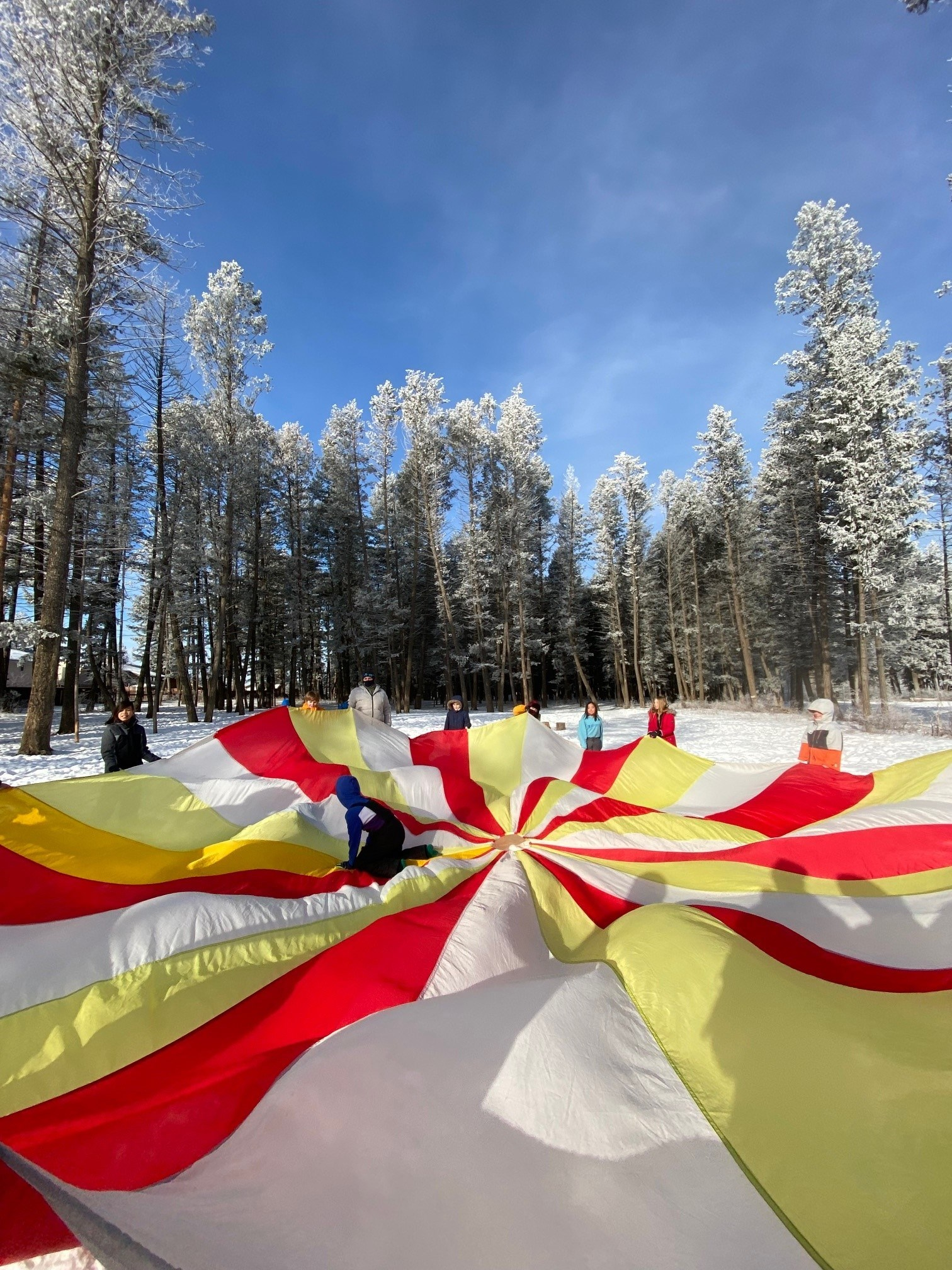 ---
Learning Together with Carole Fullerton
Cataline Elementary
Carole Fullerton helps our team develop stronger numeracy instruction for our students during a Pro-D Day.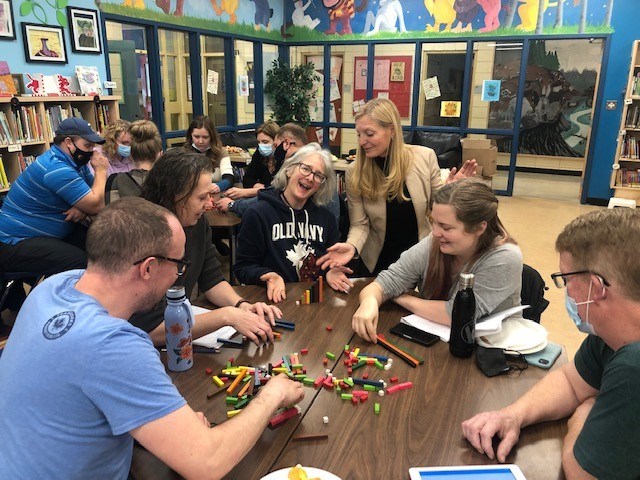 ---
Classroom Literacy Centers
Marie Sharpe Elementary
Our Kindergarten teacher Ms.Isnardy has been working with her class on some amazing literacy centers. Making learning fun!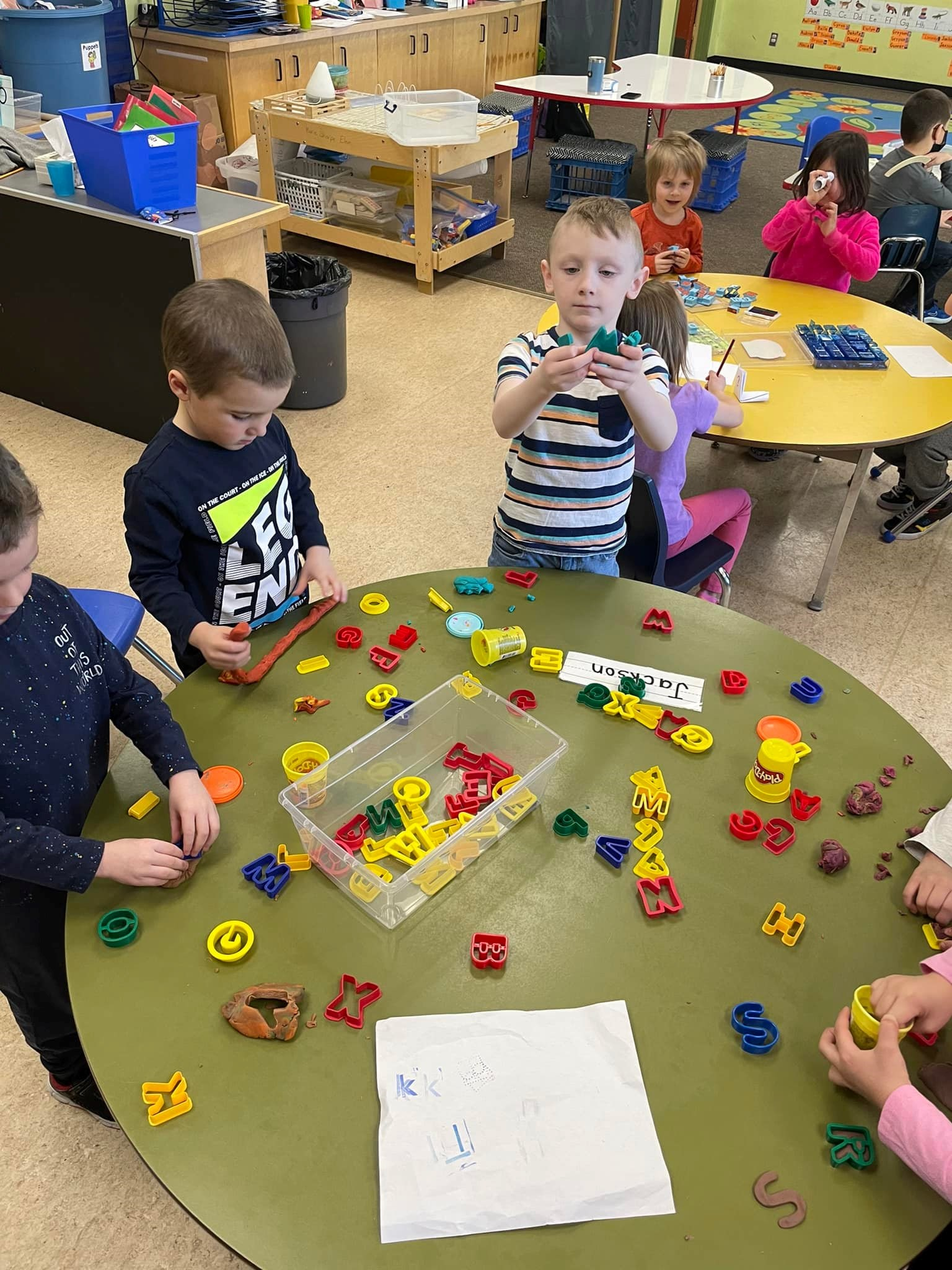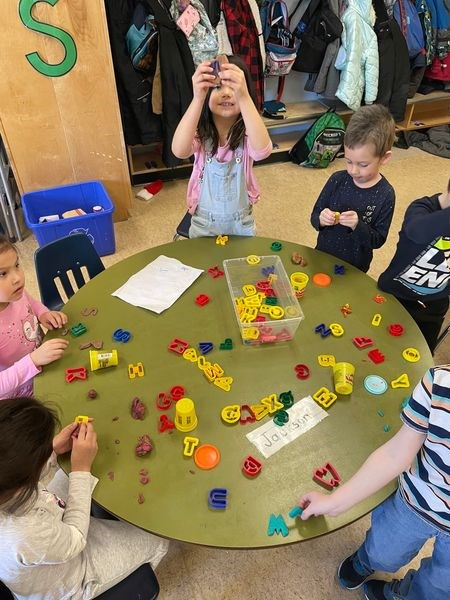 ---
Outdoor Learning
Lac la Hache Elementary
Our staff and students had an opportunity to grow and learn as part of our third year as a Wild School. The people at Lac la Hache were able to experience learning about the outdoors in the cold weather. This opportunity provided a 'workshop' to teachers which involved teacher and student participation. The focus was on the 'teacher's who participated in 4 different Below Zero activities and 3 different games. Each teacher had a chance to learn and participate at 2 stations while running the 3rd station, Subnivean Space, on their own. All students were able to visit all the activities and enjoy the outdoors.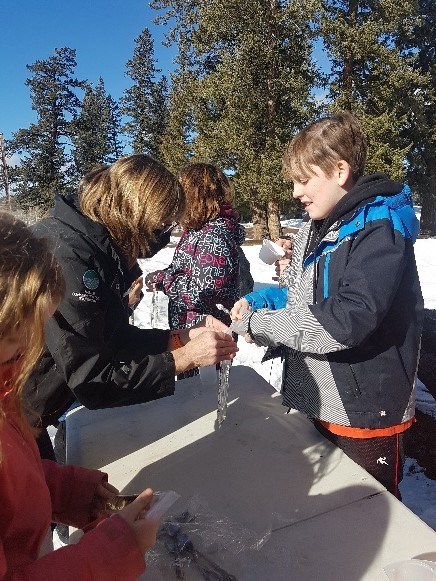 ---
Winterfest in 100 Mile House
SD27 Early Learning
Winterfest was held in 100 Mile House on January 27th , 2022 at the South Cariboo Recreation Complex. The event is funded by the Ready, Set, Learn and supported by StrongStart, Cariboo Chilcotin Partners for Literacy, Cedar Crest Society, Cariboo Family Enrichment Centre, Cariboo Regional District Library, Pregnancy Outreach and RCMP. Families were invited to participate in activities inside and outside to promote physical literacy.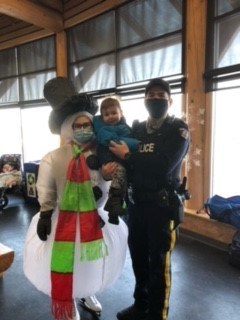 ---
Winterfest in Williams Lake
SD27 Early Learning
Winterfest was held in Williams Lake on Dec 10, 2021 at the Cariboo Memorial Recreation Complex. Funded by the Ready, Set, Learn and supported by Pregnancy Outreach, Interior Health and Cariboo Chilcotin Partners for Literacy, families were invited to participate in activities to promote physical literacy.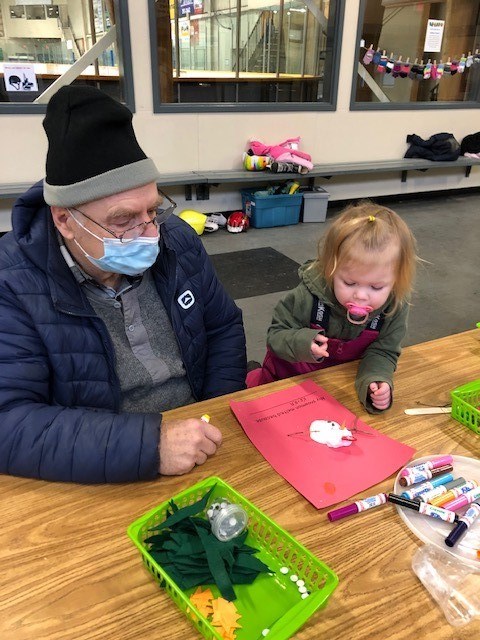 ---
Collaborating on ADST
SD27 Career Education
ADST Teacher Alana Meyer worked with Nesika staff on Oct 14 to share the exciting work happening with elementary career education, exposure to trades, and ADST. The invitastion was extended for collaboration to build teacher capacity through collaborative planning and co-teaching.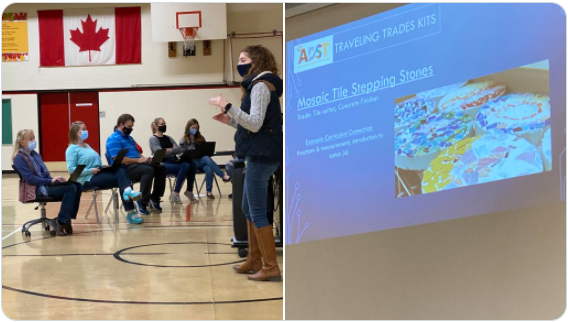 ---
Thinking Classrooms
Lake City Secondary
Peter Liljedahl worked with staff and students at Lake City Secondary in September on Thinking Classrooms approach to teaching and learning.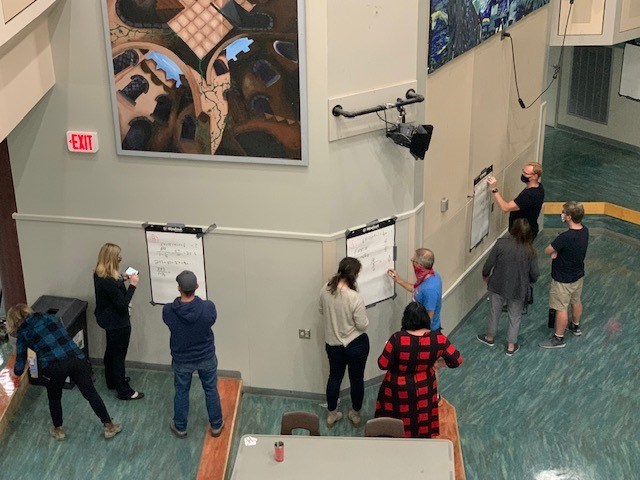 ---
Professional Learning on Numeracy
Nesika Elementary
Carole Fullerton joins SD27 teachers at Nesika, on addressing diversity in the classroom by teaching through problem-solving. Take aways: All students in an inclusive math classroom are getting into a task together and then the teacher's role is to facilitate by adjusting the challenge level through knowing kids, moving between them, and knowing the math deeply. Students show their thinking visibly, and 'good questions' keep the learning going deeper. Meaningful practice consolidates learning.
"And it all starts with a good question."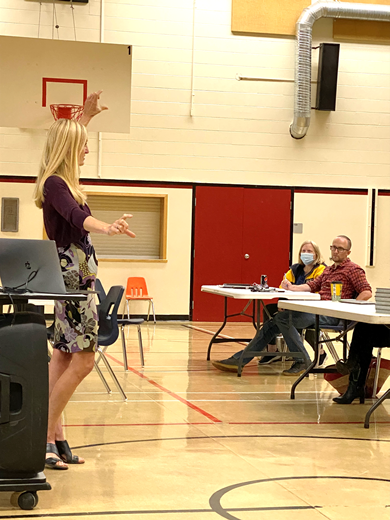 ---