Mile 108 Elementary celebrates National Indigenous Peoples Day 2022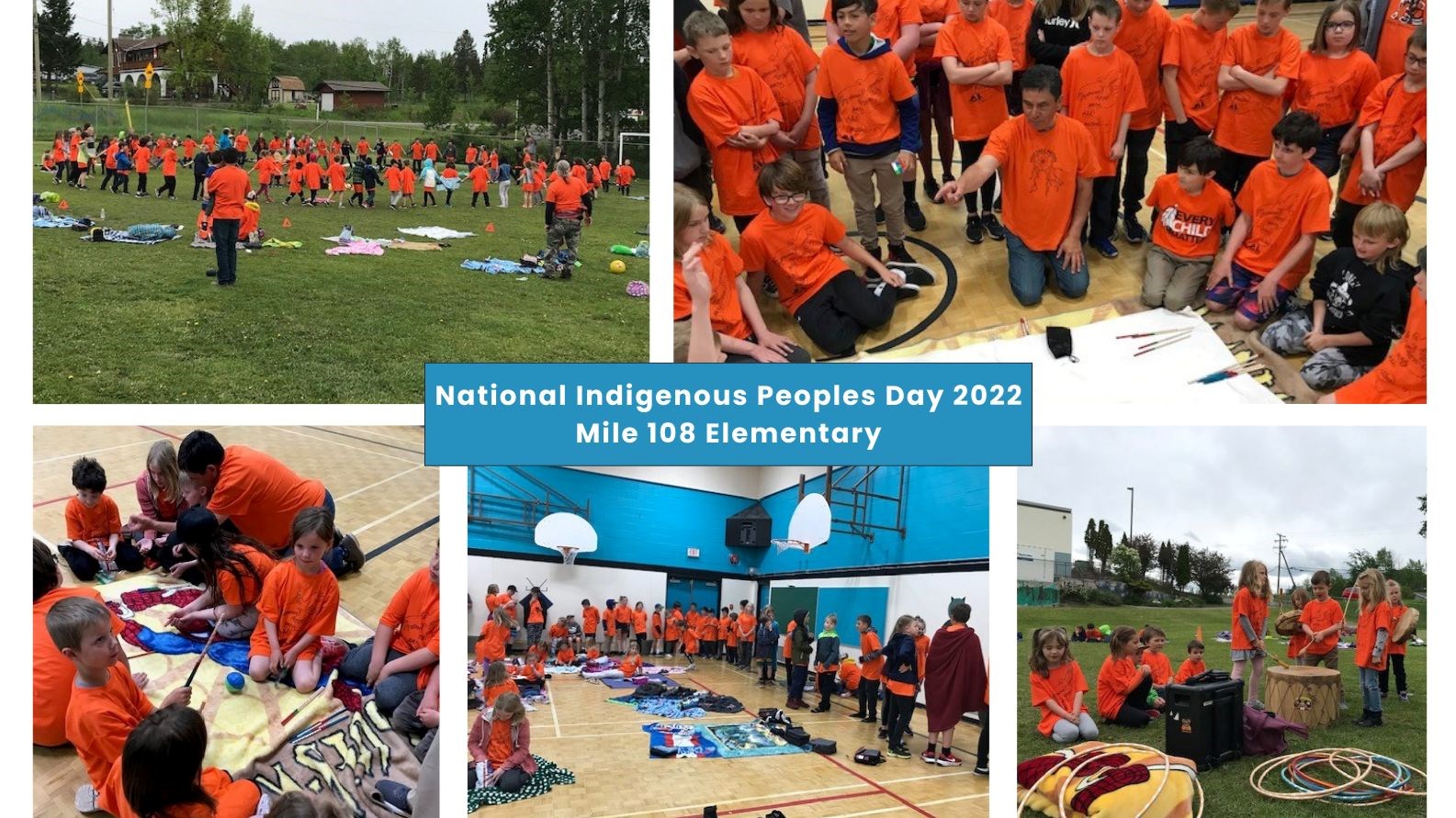 Mile 108 Elementary celebrated National Indigenous Peoples Day with singing, dancing, playing Lehal, and having a feast of Bannock, Walking Taccos, and cake. We had a fantastic day!
We would like to thank SD27 for all of the orange shirts which really made our event stand out.
Thank you to Sharmaine Grimes for organizing and teaching students to sing and dance.
Thank you Darrell Eustache, knowledge keeper, for teaching all of our students the stick game, Lehal, and for playing game after game to keep our learners engaged!